Have you visited ReStore yet? We can't wait to see you shopping and donating, so please make sure to wear the required mask, social distance, and follow other safety protocols. Check out what's new in our Restoration Corner Blog.
DIY With Us

ReStore's Step-by-Step Guide for How to Stain a Deck
Summer's here, the clouds have parted, and the sun is out – yep, it's time to stain the deck! Deck-staining might feel like a big, ongoing job, but it's necessary. Here's everything you need to know about how to prep your deck for staining, when to undertake the project, and how to ensure a smooth, even finish.
Rustic Rehab: 7 Ways to Distress Furniture to Get That Antique Look
The next time you find a used table that's in excellent condition, but lacks the character you love about antique finishes, don't swear it off. Here are seven ways to distress furniture to get the look you love.
Shop this HUGE Sale!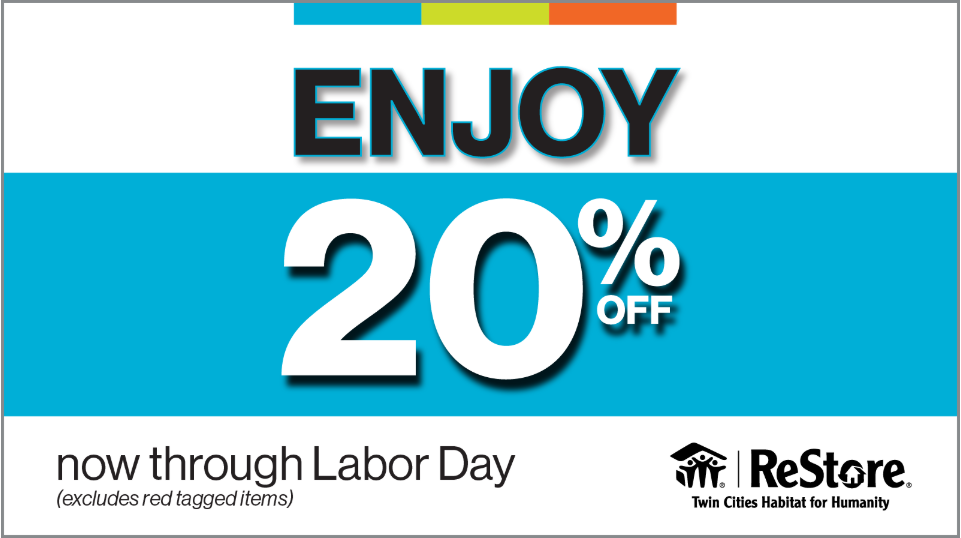 Shop the Longest Sale in ReStore History
We realize having a big one-day sale is no longer a good idea. Large groups of people is something we all want to avoid. So here's the new deal... Now through Labor Day, September 7, 2020, everything is 20% off (excludes red tagged items like Amazon Paint, some of our paint supplies, faucets, and home goods)!
Shopping and Donating at Our Stores Safely
Before you head back or visit ReStore for the first time, there are a few things you need to know. Your safety and the safety of our staff and volunteers are first and foremost. We've created new protocols and rules in response to the COVID-19 pandemic that you should know before visiting.
Volunteer Spotlight
For a few hours a day a few days a week, he helps move donated items in and out of the shop – and to hear him tell it, he's been set on it for a while.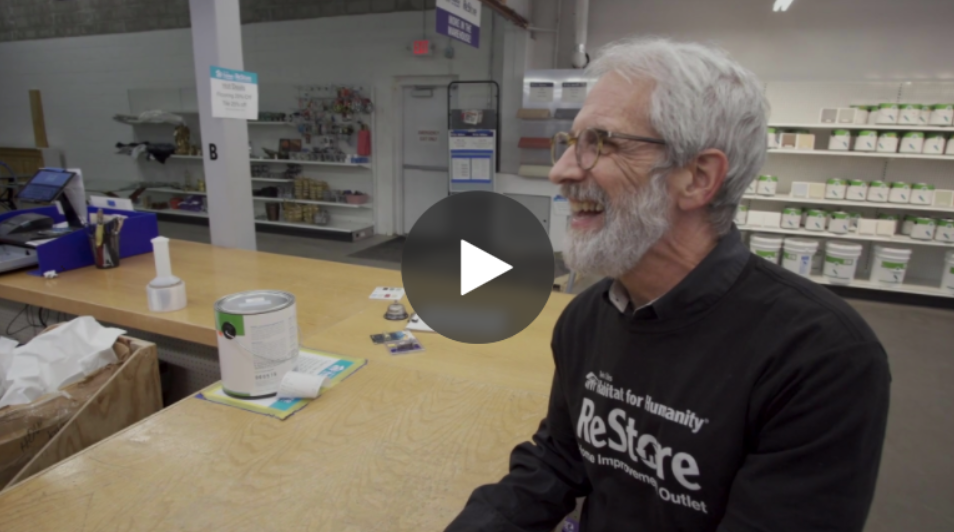 Important Reminders
Our ReStore staff is rather small, and we'd like to remain open. Please keep our staff and yourself safe when you visit. It is required that you wear a mask. Please review the COVID-19 safety protocols before you visit. We are still hiring at the ReStore! Join our Habitat team and view the career page for more information.