We continue to process the pain and hope of our nation's uprising for racial justice amid a global health crisis. You can see our recent statements on the uprising here, our COVID-19 web page here, and our Race & Housing resource center here. Expanding homeownership is a key component of racial equity and health, so our mission has never been more important—and we'll continue to share the stories of Habitat's work.
---
We are thrilled to announce that the ReStore is officially open! To celebrate this exciting moment, we are having the longest sale in ReStore history! We can't wait to see you shopping and donating, so please make sure to wear the required mask, social distance, and follow other safety protocols. Enjoy your next ReStore visit!
ReStore is Open!
Let's celebrate with a sale!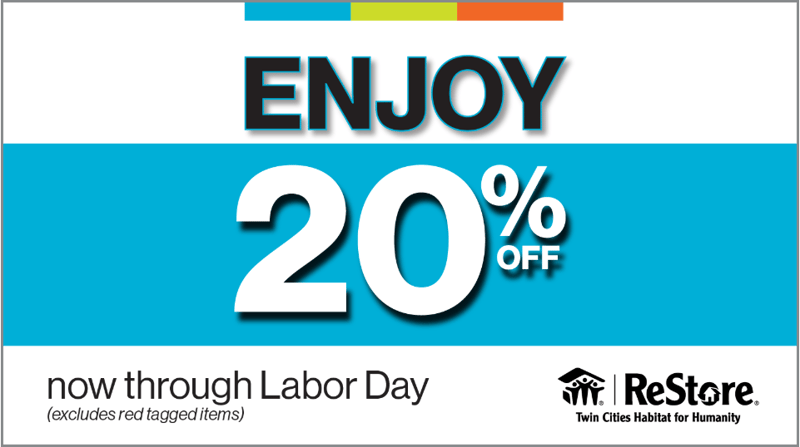 Shop the Longest Sale in ReStore History
We realize having a big one-day sale is no longer a good idea. Large groups of people is something we all want to avoid. So here's the new deal... Now through Labor Day, September 7, 2020, everything is 20% off (excludes red tagged items like Amazon Paint, some of our paint supplies, faucets, and home goods)!
Shopping and Donating at Our Stores Safely
Before you head back or visit ReStore for the first time, there are a few things you need to know. Your safety and the safety of our staff and volunteers are first and foremost. We've created new protocols and rules in response to the COVID-19 pandemic that you should know before visiting.
DIY Greatness and ReStore Tips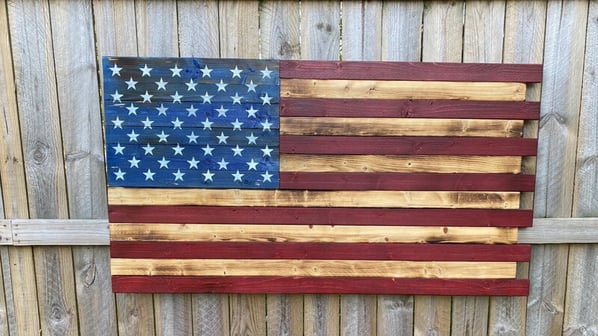 DIY Spotlight: Meet Jake, a Generous Craftsman
Meet Jake Cisar, a generous craftsman who donated two wonderful wood artworks for our Twin Cities Hard Hat and Black Tie Gala. Check out his step-by-step process of his woodwork!
Celebrate your Father figure year-round with these DIY gifts. We've got some ideas that are definitely worth the scroll.
Kitchen Cabinets or Appliances: Which do I Buy First?
While remodeling your kitchen, one of the things you'll be surprised by is how quickly you run out of space. Countertops alone can eat up a lot of real estate—then you have to decide whether you should buy kitchen cabinets or appliances first.
Important reminders:
Our ReStore staff is rather small, and we'd like to remain open. Please keep our staff and yourself safe when you visit. It is required that you wear a mask. Please review the COVID-19 safety protocols before you visit. We are still hiring at the ReStore! Join our Habitat team and view the career page for more information.