As the season heats up, cool down with the latest ReStore Recap! Learn how to refurbish furniture in need of new life, DIY your own dream backyard, or learn more about ReStore's history and business donors!
Amazing Entries in the Birdhouse Upcycle Challenge!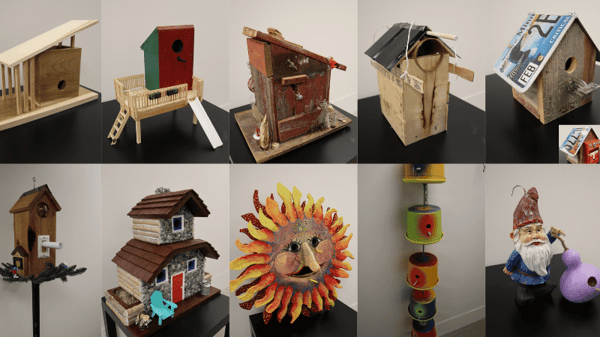 We are amazed at the creativity and ingenuity of the entries in our Birdhouse Upcycle Challenge. Materials were old wood, metal, plastic, and the designs ranged from modern to rustic. Thank you to all who contributed and shared your work with us. See the winners announced on the WCCO segment in our blog!
Check out our new DIY ideas and meet expert DIYer Jan!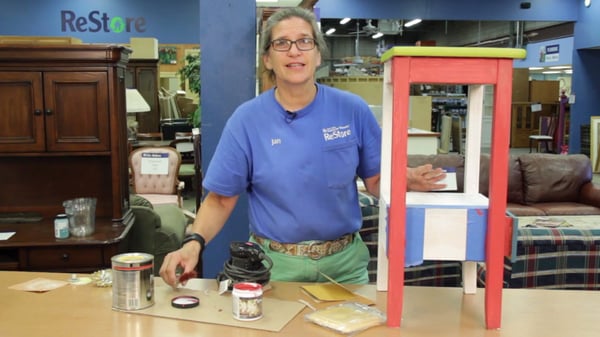 Do you recognize that face? Maybe you've seen her at the State Fair? Or was it on her regular DIY Friday segment on WCCO? You could've spotted Jan Hagerman in either of those places, or where she spends quite a bit of her time—at the Twin Cities Habitat for Humanity ReStore in New Brighton where she's the Assistant Store Manager.
Don't let a tiny space deter you from growing the backyard or balcony garden you've always wanted. Whether you're a horticultural hobbyist or your thumb isn't even a little bit green, you can grow a space to be proud of with these cute, easy DIY garden ideas – the secret is to use your limitations to your advantage.
Buying used furniture is a great way to save money, keep reusable items out of landfills, and have a little shopping adventure while you're at it. While some pieces of furniture have years of life left in them, others might need a light (or heavy) makeover. How can you tell the difference?
Important Reminders
Looking to donate some items? Check out the ReStore donation guidelines to see if we would be a good home for your unwanted items.
Twin Cities Habitat and ReStore are hiring: Come join our Habitat team! View the career page for more information.