Whether you're looking for a project to spruce up your home office, or create a study space for your kid, or need some ideas for new kitchen cabinets, we've got you covered! Take a look at our ReStore Recap for more.
Get Productive with a New Desk!


This challenge focuses on re-using materials to create a new, refreshed look for your workspace! Voting is from September 22-29 on our Facebook page, so be sure to "like" a photo of a project in order to place your vote.
If your child is spending more time at home this fall, this DIY project is sure to be a hit. This is a great opportunity to get creative and create something fun and whimsical, or something practical yet unique, like a Murphy desk.
Update Your Space for Fun and Equity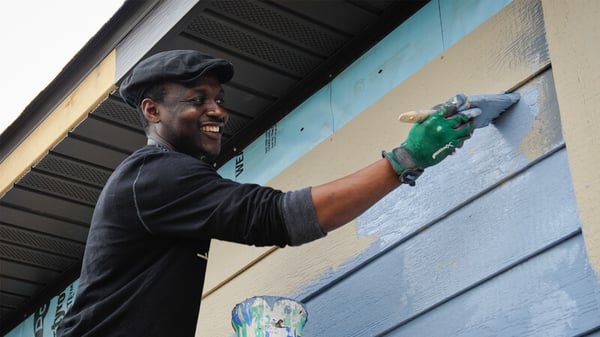 Upcycling for home improvement is big right now, and for good reason – it's a great way to both save money and add character to your space. In this post, we explore how to choose and work with used cabinets for a successful kitchen remodel.
Building equity in your home doesn't have to cost a lot of money or eat up all of your time. Check out some great ideas to drive up your home's value and increase your ROI.
Volunteer Spotlight: John Leier
Today, John Leier is one of the volunteers making ReStore a great resource for Twin Cities homeowners to find affordable home furnishings and building materials – but it wasn't always that way.
Important Reminders
Our ReStore staff is rather small, and we'd like to remain open. Please keep our staff and yourself safe when you visit. It is required that you wear a mask. Please review the COVID-19 safety protocols before you visit. We are still hiring at the ReStore! Join our Habitat team and view the career page for more information.