A tragedy left Sofiya devastated. She found hope in her Habitat home. This is her story. (Content warning: death of a child.)
When 20-year-old Sofiya immigrated to Minnesota from Ethiopia in 2006, she had no idea the joys and challenges she would experience as a young adult making a new life in the Twin Cities. The youngest of six children, she joined her father and siblings who had immigrated to Minnesota in 2001.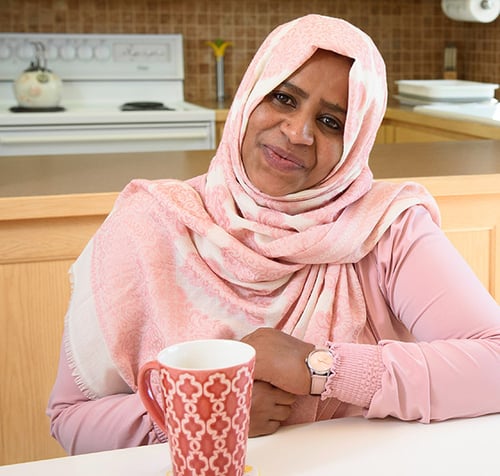 Sofiya settled in quickly and found work, first as a restaurant server and later at Fairview Hospital in supplies. She felt productive and was happy to spend time with her family after their long separation, especially with her sister Fatiya. Sofiya was overjoyed with anticipation of her first child, Baraka, in 2017.
When Baraka was born, everything changed.
Baraka was born with multiple severe medical challenges, including a heart condition that required surgery. Baby Baraka spent the first year of his life at a Mayo Clinic hospital. Sofiya never once left his side. When he could finally leave the hospital, Baraka needed round-the-clock care and a number of medical devices to assist with his breathing and nourishment.
Sofiya and her son moved into an older home owned by her brother. She and her sister Fatiya, a pediatric oncology nurse, set up Baraka's nursery in the living room—the only space that could fit both his crib and his medical equipment. Sofiya became Baraka's full-time caregiver, receiving an income for doing so.
"Sofiya was such a wonderful mom to him," Fatiya shared. "She was devoted to giving Baraka the best life possible."
Sofiya's parenting was recognized with an "Outstanding Mother Award" from Kenna for Kids with Disabilities, a nonprofit focused on serving Ethiopian children with disabilities and their families.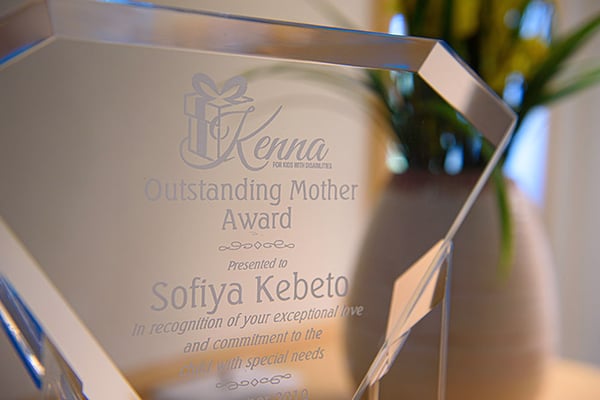 Sofiya and Baraka continued to live in that same home for the next three years. Baraka faced challenges, but his conditions slowly improved. He was getting strong enough to sit up and take his first steps, according to Fatiya. But he kept getting pneumonia, and his doctors where concerned it might be because of the age of their house and the materials it was built from.
Sofiya yearned for a clean, healthy home for Baraka, with a bedroom large enough for his medical equipment and toys.
She had heard about Habitat for Humanity through a friend—and her dream of homeownership started to become a reality. Sofiya applied to the Habitat Homeownership Program and learned that she was eligible. After a year of preparing, Sofiya was approved to begin looking for a house.
"When I saw this house, I was so excited," Sofiya said. "I told Baraka that I had found a house for us, with a room just for him."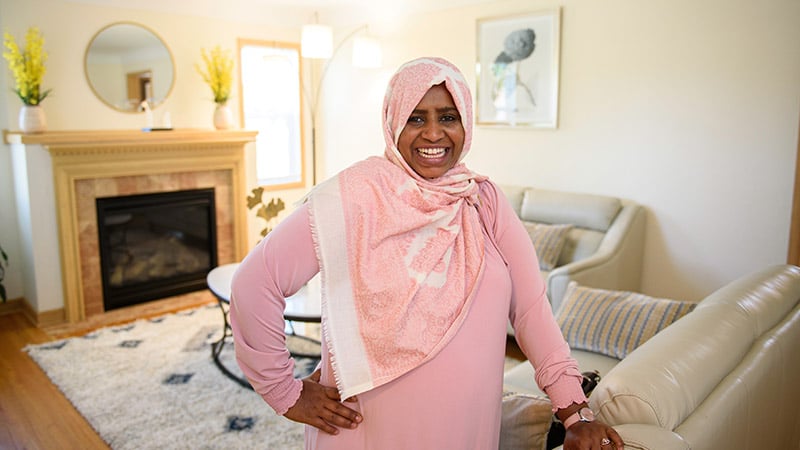 The future looked bright.
Sofiya became pregnant with her second child. Her husband—who currently lives in Ethiopia—was getting closer to immigrating to the U.S. to join their growing family. She was optimistic that her second child would grow up in a healthy, spacious home, with a nursery, a playroom, and a fenced yard.
One month before Sofiya's closing, Baraka developed a mild fever. Concerned, Sofiya took him to the hospital. Just days after being admitted, Baraka died. Sofiya was heartbroken.
Despite her overwhelming grief, Sofiya found the strength to contact Maureen, her Habitat community loan officer, notifying her of Baraka's death and her resulting loss of caregiver income.
"Maureen was amazing," Fatiya said. "She was so sympathetic and supportive during this terrible time, offering her condolences and asking, 'What can I do?' Our family is really grateful for what Habitat does, and for the humanity they showed toward Sofiya. She lost her son, her everything. She was in the process of getting this house, and if it didn't go through, it would have broken my heart."
Sofiya is incredibly resilient. She quickly found a new job to replace her caregiver income and closed on her South St. Paul home as scheduled.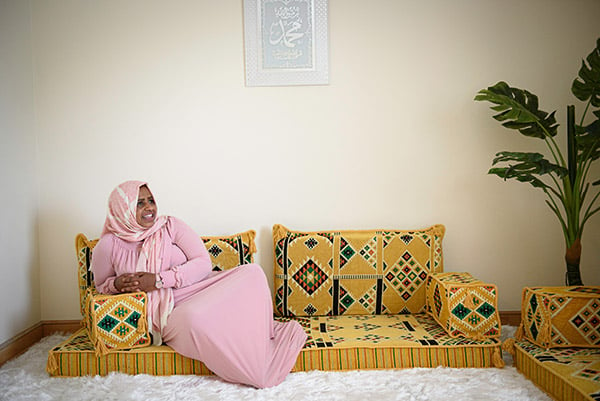 It's a bittersweet time for Sofiya—mourning her son while preparing her new Habitat home for her daughter Rahmat, due in late September. Her sunny and spotlessly clean Habitat home is fully furnished with some help from her family, and she set up Baraka's crib for the new baby to use, as a way to honor and remember him.
"Being in my beautiful Habitat home has given me hope for the future," Sofiya said. "I can see a path forward."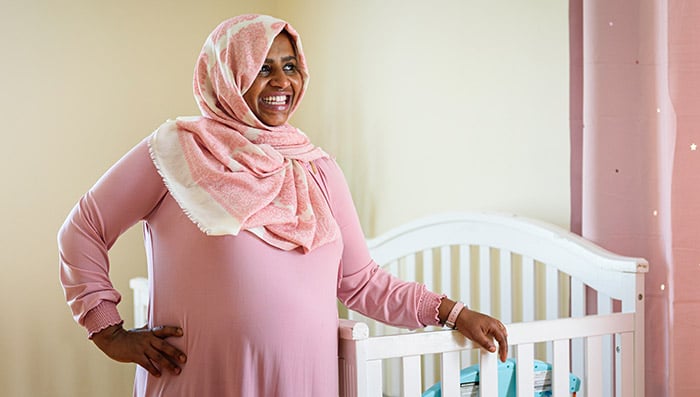 Story written by Lucinda Winter. Photos captured by Bruce Silcox.