Guest blog by Laura Tanner,
Major Gifts and Planned Giving Officer
The term "spring cleaning" might make you think of thoroughly refreshing your living space from top to bottom. Between rolling up your sleeves to tackle household projects and enjoying the great outdoors, now is also the perfect time to dust off your estate-planning documents.
Estate planning is the process of determining who will receive your assets and manage your estate when you pass away. While it can be uncomfortable to think about, getting your affairs in order now can provide you and your family peace of mind for years to come.
As a "thank you" to our Habitat supporters like you, we've partnered with FreeWill to give you a tool to create or update your own will online for free. FreeWill is a secure online tool that walks you through the process of creating a will. Set the amount or percentage you want to leave for family, friends, and causes important to you. Then simply print and sign with a witness, or finalize with an attorney.
Your estate plan only works for you if it's up-to-date with your most recent wishes and situation. It's important to review these documents from time to time to make sure nothing has changed. To make it simple, we've created a list of easy steps you can quickly follow to make sure your will and other documents are up-to-date.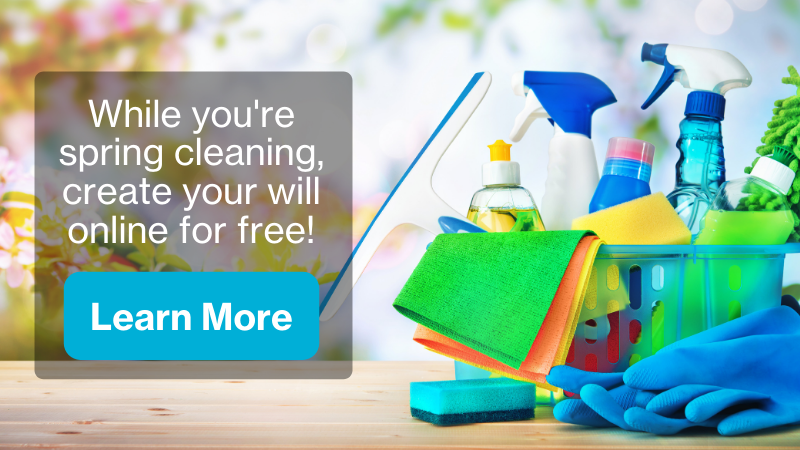 1. Consider how long it's been since you last updated your estate-planning documents.
Estate attorneys recommend reviewing your will every three to five years, or whenever you have a big life change or event. The older the documents are, the more likely your life situation has changed since you made them. It's a good idea to review older documents and rewrite them if enough has changed.
2. Make sure your documents were created in the state where you currently live.
Estate laws vary by state. A valid will that you create in one state may be accepted in others, but not always. If you've moved states since creating your estate-planning documents, it's a good idea to update them. This will ensure they're recognized by your new state.
3. Discard any old copies of your estate-planning documents.
Perhaps you updated your will last year. Do you still have the old copy hanging around in one of your drawers or filing cabinets? You only need to keep the most recent copy of your will and other documents. Keeping old copies can cause confusion if they're found after you pass away. If you have old copies, it's a good idea to shred them. You can also include a line in your will voiding all wills you've previously made.
4. Review how your assets have changed.
It's possible your assets have changed significantly since you first drafted your estate plan. If you've had large changes in your estate, this may prompt you to reconsider how — or to whom — you allocate your assets. For small edits, you could consider adding a codicil to your will. For large edits, you may decide to rewrite your will or other documents entirely.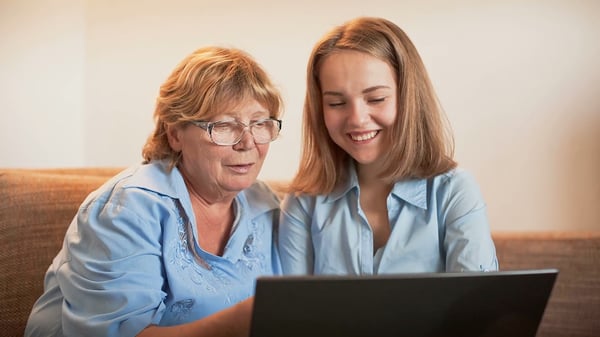 5. Review your beneficiaries in your will.
Your beneficiaries, or heirs, are the people or organizations you want to receive your assets once you pass away. Occasionally, you should review who you've chosen as your beneficiaries in your will. Do your selections still accurately reflect your relationships? If you have large edits to your documents, estate attorneys recommend rewriting them entirely to keep them clear and concise. If you use FreeWill to create your estate-planning documents, you can update them as many times as you want for free.
6. Confirm you've made beneficiary designations for all other eligible accounts and policies.
There are certain accounts — like life insurance policies, IRAs, or retirement plans — that you can name direct beneficiaries for. These are called payable-on-death (POD) accounts. When you die, the beneficiary you've named will automatically become the owner of the account, skipping the probate process and saving time. You can fill out a POD form for each institution where you have eligible assets. Many institutions offer these forms online. The beneficiaries you name on POD accounts override the beneficiaries you name in your will. That's why it's important to make sure your POD account beneficiaries are aligned with the wishes you outline in your will.
7. Review the people you've named for important roles.
Once you pass away, you'll rely on several important people to manage your property, carry out the wishes in your last will and testament, and care for your minor children. You want to make sure the people you name for those important tasks are still able and willing to do the job. Our lives are always changing, and it's possible that someone you once nominated has moved, passed away, or your relationship has changed. No matter who you choose, be sure to first speak to anyone you want to nominate for one of these roles, so they can be prepared for the responsibility.
8. Keep your estate plan in a secure, easy-to-find place.
Once you update all your estate-planning documents, you should store them in a secure place. This could be a fireproof safe, desk drawer, or a safe deposit box. Another option is to leave your documents with an attorney for safekeeping. Consider keeping important documents, like deeds and titles, with your estate plan. If you can't find these documents, you can typically order replacement copies from the relevant government office. Wherever you choose to store your documents, be sure to let your will executor know where they are. This will make it easy for them to find your documents once you pass away, and begin the distribution of your estate.
Updating your estate plan might seem like a chore, but it's easier than you think! And once it's done, you'll get peace of mind knowing your loved ones are protected. That's a pretty great way to start spring.