In the United States today, one in six families spends more than half of their income on housing. Here in the Twin Cities, an estimated 20% of homeowners and 46% of renters spend more than 30% of their income on housing. At Twin Cities Habitat for Humanity, we believe that a parent should never have to choose between housing and healthcare for their children. That's why we are advocating for changes that will reduce the Cost of Home for families across the Twin Cities and beyond.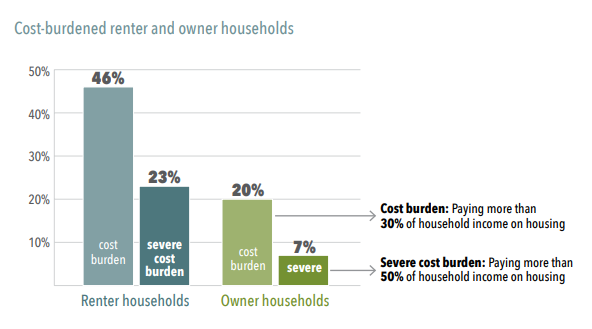 -- From the Minnesota Housing Partnership's State of the State's Housing 2019 Report
In June, Twin Cities Habitat joined hundreds of other Habitat affiliates to launch the Cost of Home, a national advocacy campaign to tackle the housing crisis and improve home affordability for ten million people in the United States over the next five years. Seems like a big goal, right? But with affiliates all over the country taking coordinated, strategic action, we can make a real difference. There are four key advocacy priorities in the Cost of Home campaign:
Increasing the supply and preservation of affordable homes;
Optimizing land for affordable homes;
Equitably increasing access to credit;
Ensuring access to and development of communities of opportunity.
In this blog, we'll break down the first strategy, advocating for increasing the supply and preservation of affordable homes. Stay tuned for upcoming blogs to learn about the additional three priorities!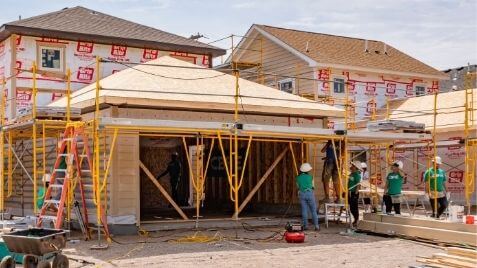 Increasing the Supply and Preservation of Affordable Homes
One of the key barriers to home affordability, simply put, is that there just aren't enough homes. Both nationally and in the Twin Cities, only 4.4% of all livable housing units are vacant. When housing is scarce, the market becomes more competitive, and housing costs go up for both tenants and homeowners. Of the rental units and homes that are being built, few are affordable. In 2017, only 11% of the new units added to the Twin Cities, both renter- and owner-occupied, were affordable to a family of four making $75,500 a year. For families making less than $75,500, the shortage of affordable units is even greater.1
What's a common-sense, effective strategy for increasing the supply of homes? Build new homes—affordable ones! That's why the work we do here at Twin Cities Habitat is essential. At a time when the need for housing is clear, we equip families across the Twin Cities to find or build a home of their own, one with a mortgage designed for long-term affordability. We can expand our impact even more by using our voices to advocate for funding that helps us and other nonprofit developers build new affordable homes or rental properties.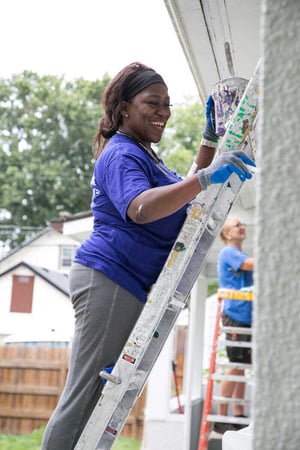 Another threat to the availability of affordable housing is when homes or rental units fall into disrepair and become unlivable. According to Habitat for Humanity International, 38% of the current housing stock in the United States was built before 1969. Aging homes often require significant repair, whether it be a fresh coat of paint or more structural changes. So, what's another common-sense tactic to maintain affordable, available housing? Fix the homes that people already live in! By advocating for more funding for home repair programs, such as A Brush With Kindness, we can help families repair their homes and prevent unnecessary foreclosures.
Many families lack access to housing because of the scarcity of affordable options. Those who qualify for public housing may find themselves waiting months for an affordable unit to become available. What is one possible solution? Increase access to existing, open market housing. Here, government programs like housing vouchers or down payment assistance are critical, because they allow families to purchase homes that would not otherwise be affordable. When we advocate for government programs that increase access to the open market, like Twin Cities Habitat's Open Market Program, we can help create pathways for people with lower incomes to afford a home of their own and achieve stability.
At Twin Cities Habitat, we are working hard to advocate for solutions that will increase the supply and preservation of affordable housing. We know we can make a powerful impact if we work in partnership with advocates, and that's why we want you to join us!
Sign up to receive Action Alerts and advocate for reducing the Cost of Home for families across the Twin Cities.
1. From the Met Council