U.S. Bank is pledging $500,000 over five years to Twin Cities Habitat for Humanity's critical home repair program, A Brush with Kindness. U.S. Bank has been the Program Sponsor for A Brush with Kindness since 2010.
U.S. Bank's commitment translates into more families being prepared to succeed as homeowners and more families being stable in their homes long term. The company joins Twin Cities Habitat's efforts to rally the community through its Multiplying the Impact campaign, a five-year $55 million fundraising campaign to double Habitat homeownership opportunities for Twin Cities families.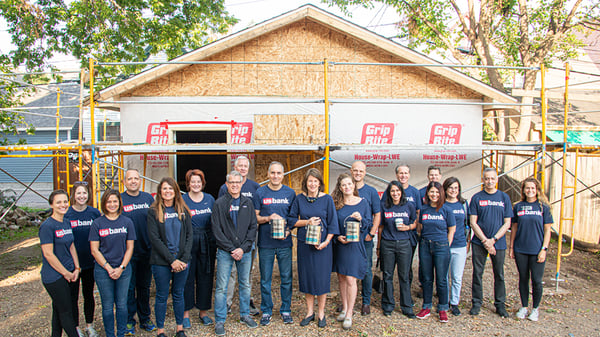 Leaders from U.S. Bank and Twin Cities Habitat for Humanity met on a Habitat construction site on September 5 to officially launch the partnership.
"We're so grateful to have strong corporate partners like U.S. Bank that understand getting housing right is fundamental to our region's economic success," said Chris Coleman, President & CEO, Twin Cities Habitat for Humanity. "We still have a long way to go in making sure every family has access to a safe, accessible, and affordable home. U.S. Bank is dedicated to helping achieve that goal."
U.S. Bank has supported Twin Cities Habitat since 1998, contributing over $1 million in donations and more than 10,000 volunteers.
"We believe every individual and family deserve access to safe, accessible and affordable homes," said Reba Dominski, Chief Social Responsibility Officer at U.S. Bank. "Through our ongoing support of Twin Cities Habitat for Humanity, it is our goal to help individuals and families stay in their homes which ultimately improves health, educational outcomes and financial stability."
Twin Cities Habitat completes more than 60 critical home repair projects each year for low-income homeowners, aligning with U.S. Bank's desire to close historic and persistent gaps for people with the greatest need. U.S. Bank will also send volunteers to assist in home repair projects so Twin Cities homeowners can stay in the homes they own and love.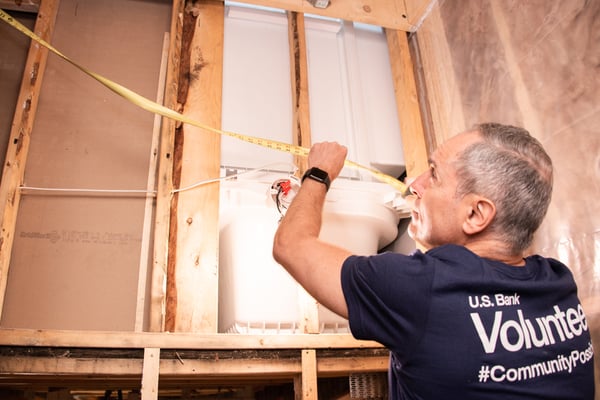 There is a critical need for affordable housing throughout the Twin Cities. A Brush with Kindness is a cost-effective approach to keep families in homes that are affordable by making the repairs necessary for long-term stability. In recent years, 45% of A Brush with Kindness clients have been below 30% of the area median income. Homeowners typically include older adults, veterans, and people of color. Most have lived in their homes for a long time, and repairs help them continue to provide a firm foundation for their families and communities.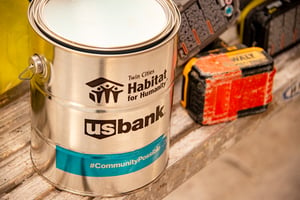 U.S. Bank's financial commitment is made possible by its Community Possible program, focused on the areas of Work, Home, and Play. The company's support of Habitat helps in its goal to close the gap between people and possibility by ensuring families have stable and healthy homes. Without home, people are not able to secure stable jobs, children have difficulty succeeding in school, and families do not feel connected to their communities.
Multiplying the Impact is a comprehensive campaign that's allowed Twin Cities Habitat to begin offering financial coaching to hundreds of families a year, launch an age in place program, open a second ReStore location, in addition to doubling the number of annual homebuyers.