Twin Cities Habitat for Humanity is three months into a pilot program designed to advance Black homeownership across the Twin Cities seven-county metro area. Twin Cities Habitat is leveraging a Special Purpose Credit Program to enhance its existing Homeownership Program to better serve Black clients with additional financial assistance, a more flexible mortgage product, and a more intensive pre-purchase coaching program.
"Homeownership is unaffordable for too many people in Twin Cities communities and Black Minnesotans continue to face the steepest barriers to attaining and sustaining homeownership," said Chris Coleman, President & CEO, Twin Cities Habitat for Humanity. "As an organization, we are building forward with intentionality and centering our work around those most historically impacted by housing discrimination, redlining, racial covenants, and systemic racism in housing."
Twin Cities Habitat for Humanity's work to advance Black homeownership is a cornerstone of its current Build Forward Together Strategic Plan.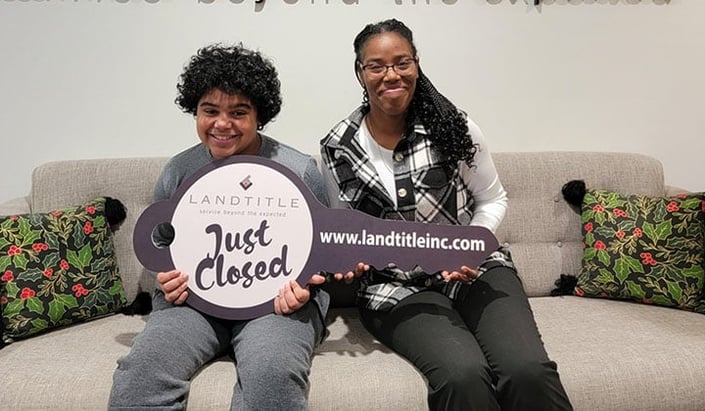 The organization is leveraging a Special Purpose Credit Program, a loan program designed to meet the special needs of economically disadvantaged groups, including those who have been historically denied credit.
Twin Cities Habitat is also partnering with the Minnesota Homeownership Center to develop a regional framework for special purpose credit and down payment assistance. Fannie Mae recently awarded $1 million to support the development of this regional approach. The contract was awarded as part of a national Fannie Mae competition, The Sustainable Communities Innovation Challenge. Twin Cities Habitat and the Homeownership Center are actively seeking partnerships with banking institutions, philanthropic entities, and other partners to support the regional approach.
"Twin Cities Habitat's Advancing Black Homeownership Program is the catalyst and proof of concept for a broader regional approach to special purpose credit," said Robyn Bipes-Timm, Chief Strategy Officer, Twin Cities Habitat for Humanity. "The regional approach will be refined based on the feedback of Black homebuyers in a community-centered co-creation design process."
More about Twin Cities Habitat for Humanity's Advancing Black Homeownership Program
Twin Cities Habitat for Humanity's Advancing Black Homeownership Program is designed for applicants who self-identify as Foundational Black Americans—Black or African American Minnesotans who are descendants of slavery in the United States. This group faces the steepest barriers to accessing a mortgage and the widest disparities in rates of homeownership.
The Twin Cities metro area has one of the highest rates of homeownership in the nation, but it also has one of the worst racial gaps in homeownership. The Black homeownership rate in the Twin Cities is 19% compared to a white homeownership rate of 77% (2019 APM Research Lab). The 58% gap is not only one of the biggest, but Black households' homeownership rate is 17% lower than national Black homeownership rates.
"The truth is the racial disparities in our region were replicated within our own programs. Foundational Black homebuyers were experiencing the lowest rates of success in reaching the closing table," said Shereese Turner, Chief Program Officer, Twin Cities Habitat for Humanity. "We're listening to community feedback, unpacking the data, and adapting our program to work better for Black families—and we know that will have a positive ripple effect for everyone we serve."
Twin Cities Habitat's pilot is focused on serving Black households who were already active in the Habitat program but continued to face barriers to successfully buying a home. The program is not currently open to new applicants.
"This first phase of the pilot is focused on our existing clients in the pipeline, so we can help them move past barriers on their journey to homeownership," said Turner. "We're centering clients' voices and incorporating their feedback to strengthen the model before opening up the program to the public later this year."
Twin Cities Habitat's Special Purpose Credit Program has three key components:
A cohort coaching model centering the needs of Foundational Black Americans, which utilizes culturally relevant peer-to-peer coaching and community connections, a specialized curriculum that includes healing from financial trauma and developing financial resilience, and referrals for credit/debt consolidation.


More flexible underwriting criteria to increase access to the mortgage product*, including alternative credit requirements and a more flexible approach to student loan debt.


Additional financial assistance that clients can use toward the savings requirement and/or as down payment assistance for additional purchasing power.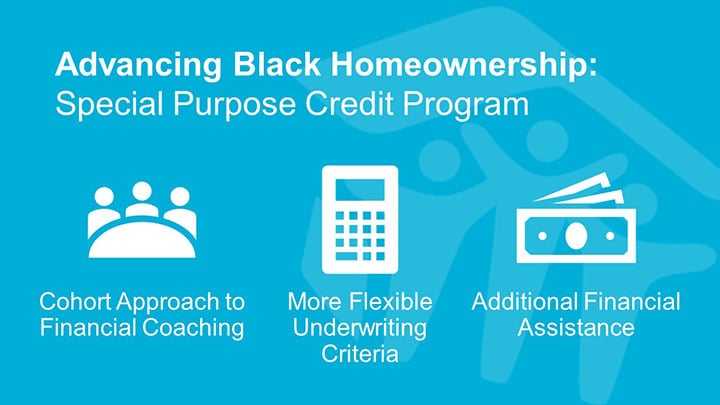 About Twin Cities Habitat for Humanity's Homeownership Program
Low- and moderate-income first-time homebuyers partner with Twin Cities Habitat for Humanity to achieve affordable homeownership. Through its Homeownership Program, Twin Cities Habitat provides clients with financial coaching, homebuyer education, an affordable TruePath Mortgage*, and long-term homeownership support. TruePath Mortgage is available to first-time homebuyers who are buying a home built or renovated by Twin Cities Habitat or those who are working with an agent to find a home on the open real estate market. Find more information at home.tchabitat.org. Interested applicants should note that the Special Purpose Credit Program is only open to existing Twin Cities Habitat clients; Twin Cities Habitat expects the program to open to the public in the summer of 2023.
*TruePath Mortgage is a product offered by TCHFH Lending, Inc., Twin Cities Habitat for Humanity's wholly-owned mortgage company.