An affordable home impacts everything, from strengthening our families to contributing to our region's economic prosperity. Unfortunately, too many of our neighbors lack access to a stable place to live, often forgoing basic necessities like food and health care to make ends meet. The Twin Cities is facing an affordable housing crisis as housing costs continue to rise while wages stay flat. Across the region, 46% of renter households pay too much for housing. It is harder to afford a home now than at any other time in recent memory.
"We have a lot of work to do in the Twin Cities to address the affordable housing crisis and our worst-in-the-nation homeownership gap between white families and families of color," said Chris Coleman, Twin Cities Habitat President & CEO. "Stable, affordable homeownership is the key to better health and education outcomes, and it's a critical tool for generational wealth building."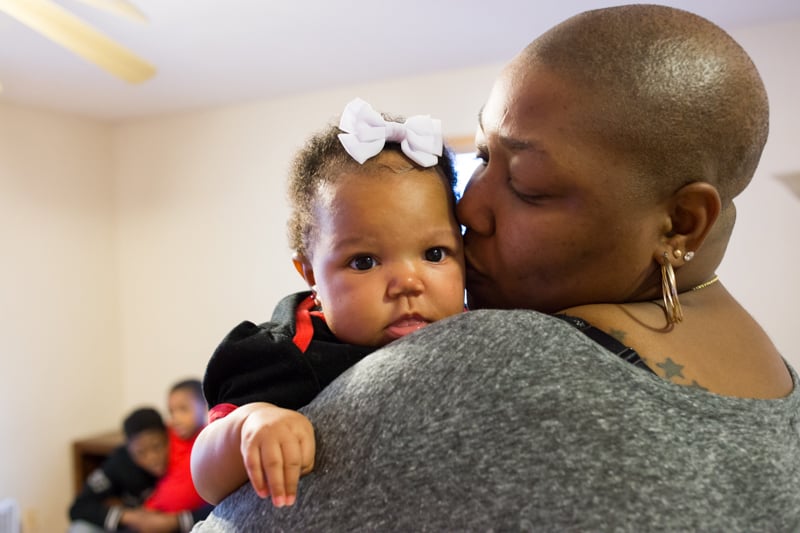 Buffy Moore has owned a Habitat home since 2003.
In response, Twin Cities Habitat has joined with Habitat organizations across the country to launch the Cost of Home. The Cost of Home is a new national advocacy campaign aimed at improving home affordability for 10 million people in the United States over the next five years. Highlighting our commitment to ensuring that everyone has a safe and decent place to call home, the Cost of Home seeks to identify and improve policies and systems through coordinated advocacy efforts at the federal, state, and local levels.
The Cost of Home aims to improve affordability across the housing continuum through advocacy in the areas of:
Increasing supply and preservation of affordable homes,
Optimizing land use for affordable homes,
Equitably increasing access to credit, and
Ensuring access to and development of communities of opportunity.
Twin Cities Habitat has a strong history of advocacy, and we have already taken several steps towards these goals at the federal, state, and local levels. Habitat homeowner Buffy Moore shared her story with legislators to advocate for affordable housing funding in Washington D. C. Our advocacy at the Minnesota State Capitol during the 2019 legislative session paid off, securing $78 million for affordable housing and bipartisan support for workforce homeownership. Local advocacy efforts moved the Minneapolis City Council and Mayor Jacob Frey to adopt $40 million for housing initiatives in the 2019 city budget. In the last year alone, Housing Heroes have taken a record 5,749 advocacy actions, contacting lawmakers through calls, postcards, email, social media, and legislative visits during Habitat on the Hill.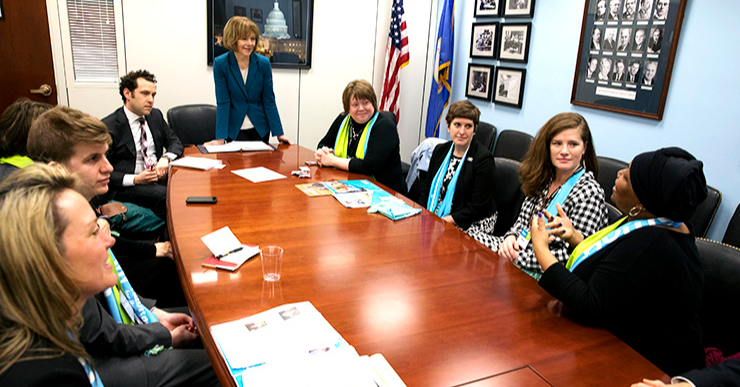 Buffy shared her story with legislators at the 2019 Habitat on the Hill - D.C.
Twin Cities Habitat sees the Cost of Home as an opportunity to build on these successes by broadening our advocacy engagement even further. In support of our advocacy efforts, we were awarded a $10,000 capacity building grant from Habitat for Humanity International to implement the Cost of Home campaign in the coming year. We aim to expand opportunities for Habitat homeowners to participate in advocacy and connect even more supporters with elected officials at the state and local levels.
"We're proud to be a leader among Habitat organizations nationwide for our advocacy work," Coleman added. "By championing this campaign, we're stepping up to make sure everyone in our community can afford the cost of home."
You can sign on to the Cost of Home campaign using the petition below. By adding your name, you will become a Housing Hero and will receive advocacy updates and opportunities to take action. Use your voice to help Habitat make the Cost of Home something we all can afford.