It has been a busy time for city budget decisions in Minneapolis and Saint Paul, and Twin Cities Habitat Housing Heroes have used these opportunities to advocate for affordable housing at the local level.
In Minneapolis, longtime Habitat homeowner Juanita Jensen shared her story with the City Council at a public hearing on November 28. In her testimony, Juanita described the safety, shelter, and stability her family gained through homeownership with Twin Cities Habitat. Access to affordable housing means growth and success for the entire family, and Juanita urged the City Council to invest more funding for affordable housing in the 2019 budget. "There are so many hurdles that can prevent success," Juanita said, "affordable housing shouldn't be one of them."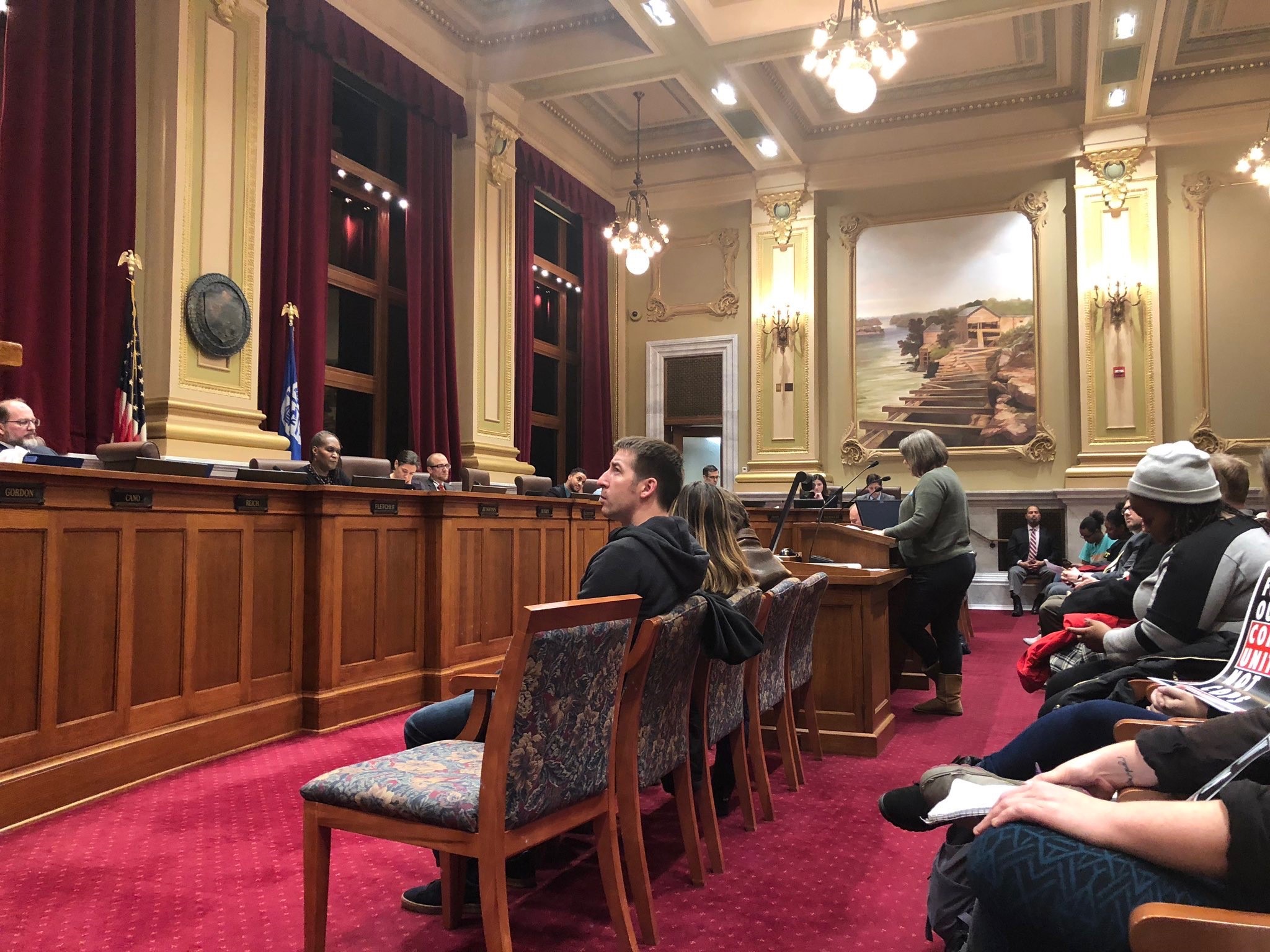 Following the public hearing, Habitat advocates participated in a video produced by the Make Homes Happen coalition encouraging Minneapolis City Council members to preserve affordable housing in the 2019 budget. The City Council adopted the final budget on December 5 including a record $40 million for housing initiatives! The Habitat Advocacy Team and Habitat homeowner Juanita were present at City Hall as Mayor Jacob Frey officially signed the budget on December 6. In his remarks, Mayor Frey highlighted the historic investment in housing and affordable homeownership in the new budget.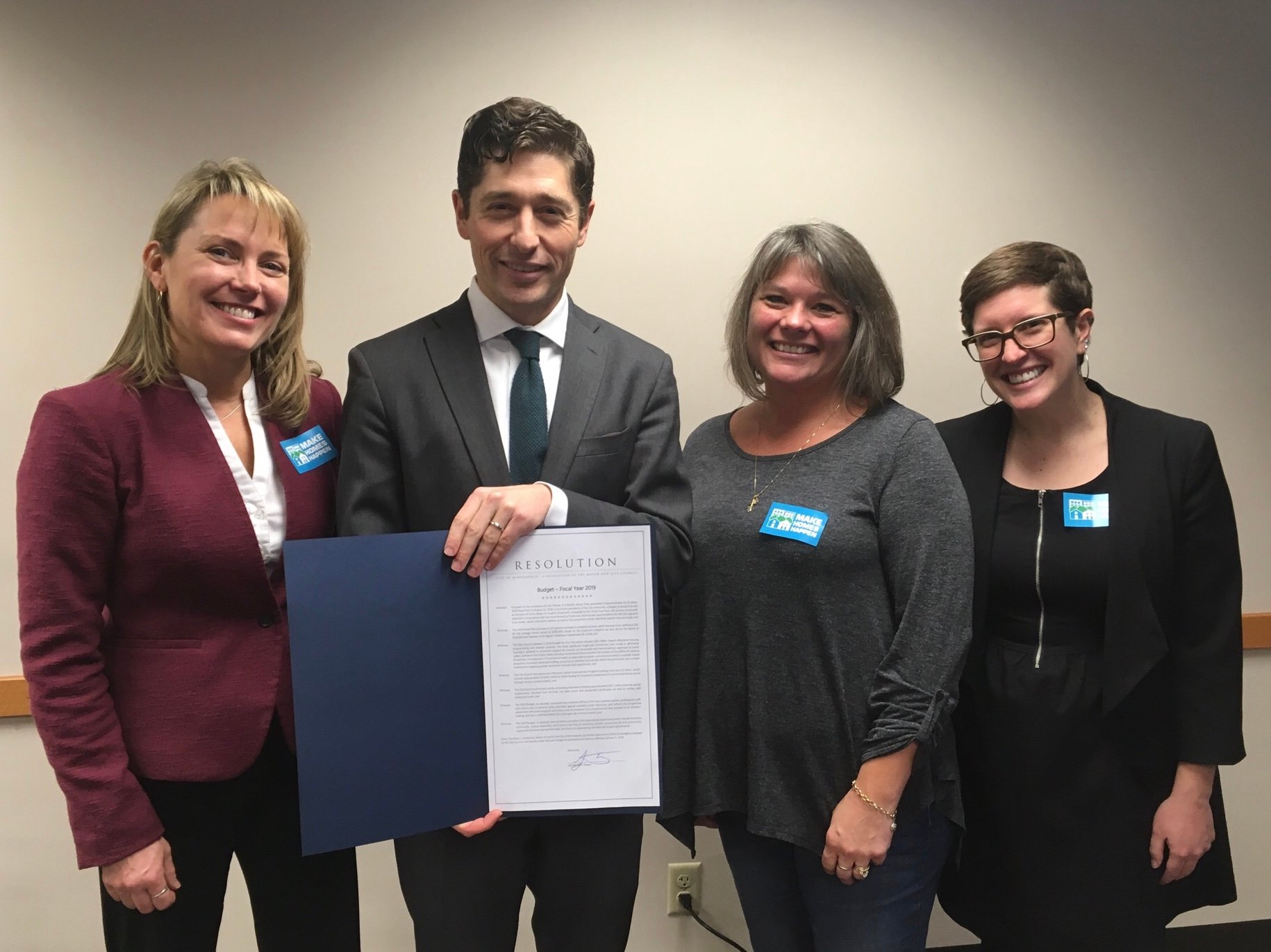 In Saint Paul, staff member Mike Robertson from Twin Cities Habitat's A Brush with Kindness home repair program testified during a City Council hearing in support of including funding for affordable housing in the 2019 budget. Mike spoke to the strong partnership between Twin Cities Habitat and the City of Saint Paul, delivering a powerful endorsement for the affordable housing and homeownership resources included in the city budget proposal while encouraging ongoing and innovative investments.
Thank you to Juanita, Mike, and all Housing Heroes who took action to advocate for affordable housing policy in Minneapolis and Saint Paul! Sharing your Habitat stories with policy makers makes a difference in multiplying our impact throughout the Twin Cities.