Guest blog by Noah Keller, Lead Project Manager and Global Engagement Manager at Twin Cities Habitat for Humanity
A group of Twin Cities Habitat supporters and staff is about to embark on a build trip – known in Habitat parlance as a Global Village trip – to Addis Ababa, Ethiopia!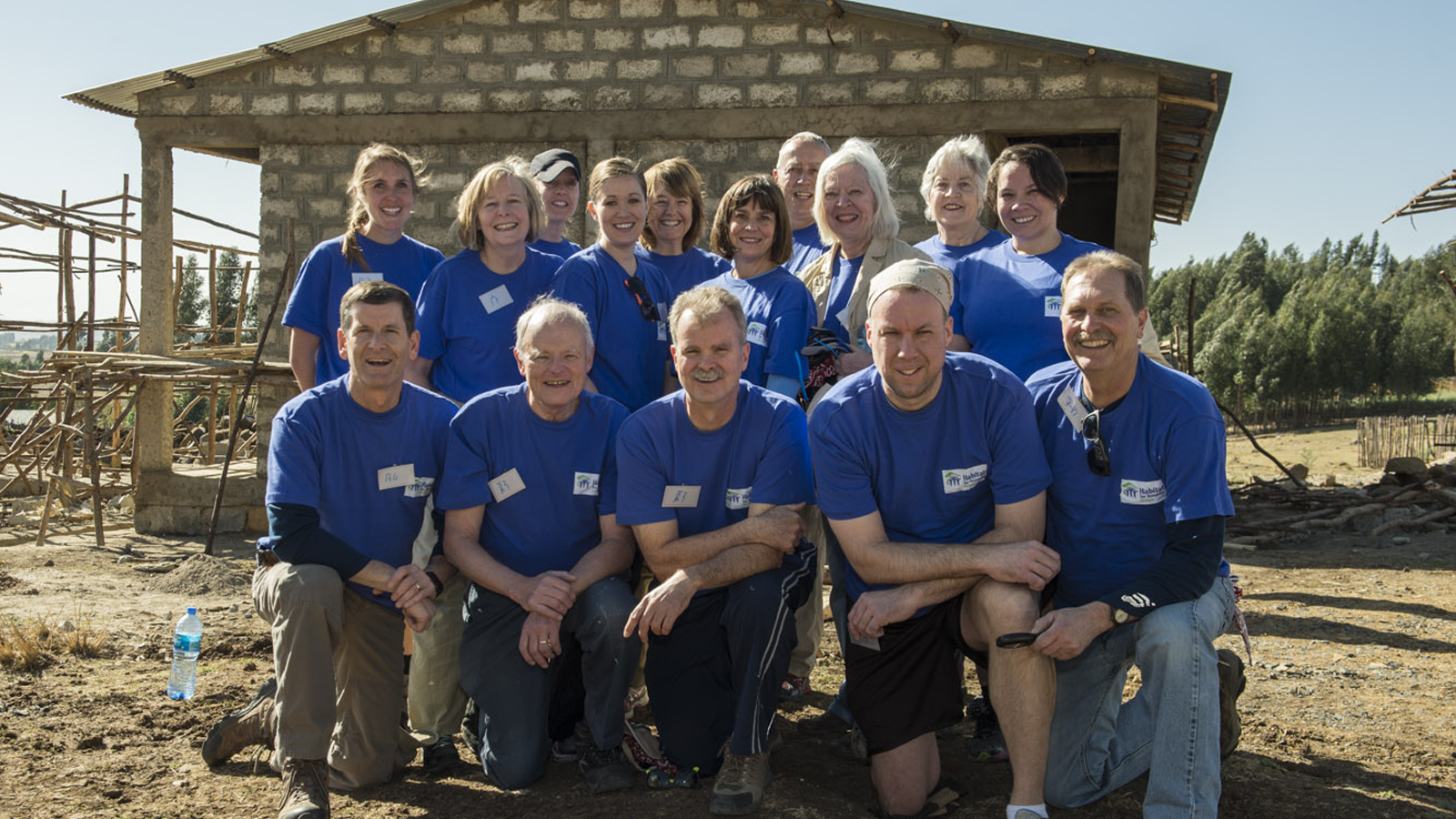 The 2016 Global Village team from Twin Cities Habitat on the build site.
Since 2015, Twin Cities Habitat has partnered with Habitat Ethiopia, based in Addis Ababa. Since its start in 1993, Habitat Ethiopia has supported over 54,000 families through a variety of services, and we are happy to support their amazing program. Establishing this partnership was a natural step for us, as Twin Cities Habitat has partnered with many families here at home who have deep ties to Ethiopia.
Our affiliates' partnership has included a Global Village trip to Ethiopia in 2016, as well as hosting Habitat Ethiopia's National Director here in the Twin Cities in 2015. Habitat also sends a portion of our annual Global Impact Fund to support Habitat Ethiopia's efforts in vulnerable group housing, disaster risk reduction and response (retro-fitting homes in order to minimize impacts from flooding, for example), and water, sanitation and hygiene.

Cinder block delivery during Twin Cities Habitat's first Global Village trip to Ethiopia in 2016.
The Global Village team will be helping Habitat Ethiopia build out projects within these programs over the first week in November. Throughout their time in Addis Ababa, they'll get to learn about the host community, and Ethiopia more broadly, through cultural activities guided by Habitat Ethiopia staff. We wish them safe travels, a productive build, and the cultural learning experience of a lifetime!
Be sure to subscribe to our blog to see updates from the trip!