Guest blog written by Skip Durocher and Ann Novacheck,
Global Village Volunteers
We are writing from beautiful Quetzaltenango, Guatemala. We just finished the second day of construction. Apparently at some point months ago, (perhaps after a few beers), we agreed to write a blog entry about our experience here in Guatemala. We have never done a blog before, but here goes.What an amazing experience. There are four things that make this so amazing. We will start with the country of Guatemala. It is beautiful. The ride from Guatemala City to Quetzaltenango (or Xela, as it is also known) took about 4 hours.
We climbed from about 4,500 feet to 7,600 feet, and along the way we saw small towns, steep, terraced hills where farming has to be incredibly difficult, ancient Mayan ruins, mountain ranges, and active volcanoes. Here in Xela, there is a very quaint town square very near to our hotel. There are many bars and restaurants nearby, the food and drink is excellent, and the local population very welcoming.



The next amazing thing for Ann and I has been getting to know the people with whom we are working. We are with a group of about 24 volunteers, mostly from the Twin Cities. Many of these folks have been together on numerous international builds in the past. This is a group of people who are kind, generous, and hardworking. They love doing this mission work together, and they treat Ann and I as if we are old friends. We could not have found a better group to join for our first international build, and we look forward to future build with these amazing people.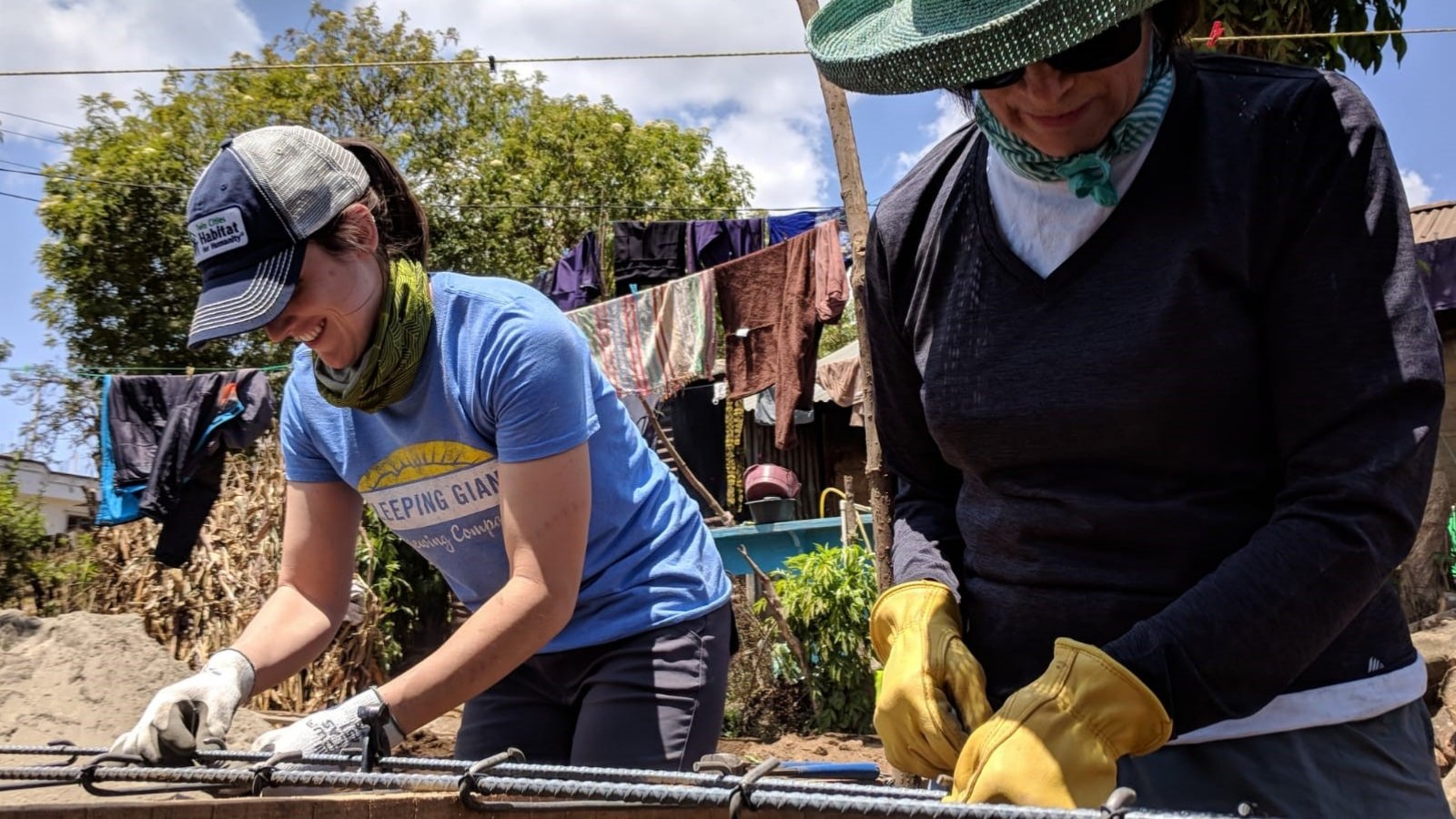 The third amazing thing about this trip has been the Habitat leadership. We have a small group of staff from Twin Cities Habitat for Humanity, and also several leaders from the Habitat Guatemala staff.
This group of people have shown an astounding ability to herd this group of cats, keep us all on schedule, get us fed and watered, get us to our work sites, and then work with us shoulder to shoulder - all while keeping in good spirits and genuinely enjoying themselves. With their skills, these people could have taken high paying jobs in corporate America, but instead, they have chosen to take on this noble mission of eliminating poverty housing. It is a privilege and an honor to work with them.
Finally, what we are accomplishing here is amazing - probably the most amazing thing of all. We are building homes - not houses but homes. We have four teams working on four build sites. Our team is working with local masons to build a two bedroom home for a family who is currently living with their extended family of eight people in basically a two-room home with a tin roof and an outdoor bathroom.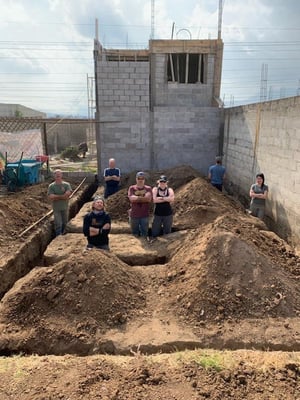 This new home will be built to withstand earthquakes (fairly common here in Guatemala) and will have a kitchen and an indoor bathroom. Over the past few days, we have had the chance to meet and get to know the family, including the young mother Dulce, her husband, and her beautiful four year old daughter Angeli, along and Angeli's two cousins - eleven-year-old Henri and seven-year-old Antoni. They are all so grateful and excited for the opportunity to have this new home - which hopefully will be built before Dulce has her second baby at the end of May.
We will finish with some words that our fellow volunteer, Kirch, shared with us this morning during reflection before our work day began. The words come from author John Ruskin and we hope they are as meaningful to you as they were to us when we first heard them this morning: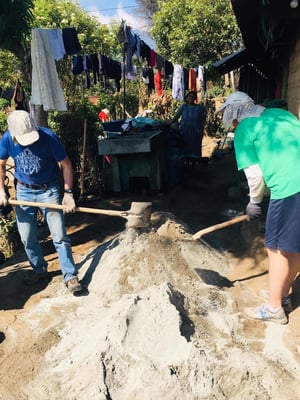 "When we build, let it not be for present delights nor for present use alone.
Let it be such work as our descendants will thank us for, and let us think, that a time is to come when these stones will be held sacred,
because our hands touched them
and that men will say as they look upon the labor, and wrought substance from them,
that our fathers did for us!"