Guest blog by Jennifer Sarteau
Global Village Volunteer
Conventional wisdom says it's better to have a house built with bricks. We all have heard the story of the three little pigs, and the happenings of the one built with straw and the other built with sticks.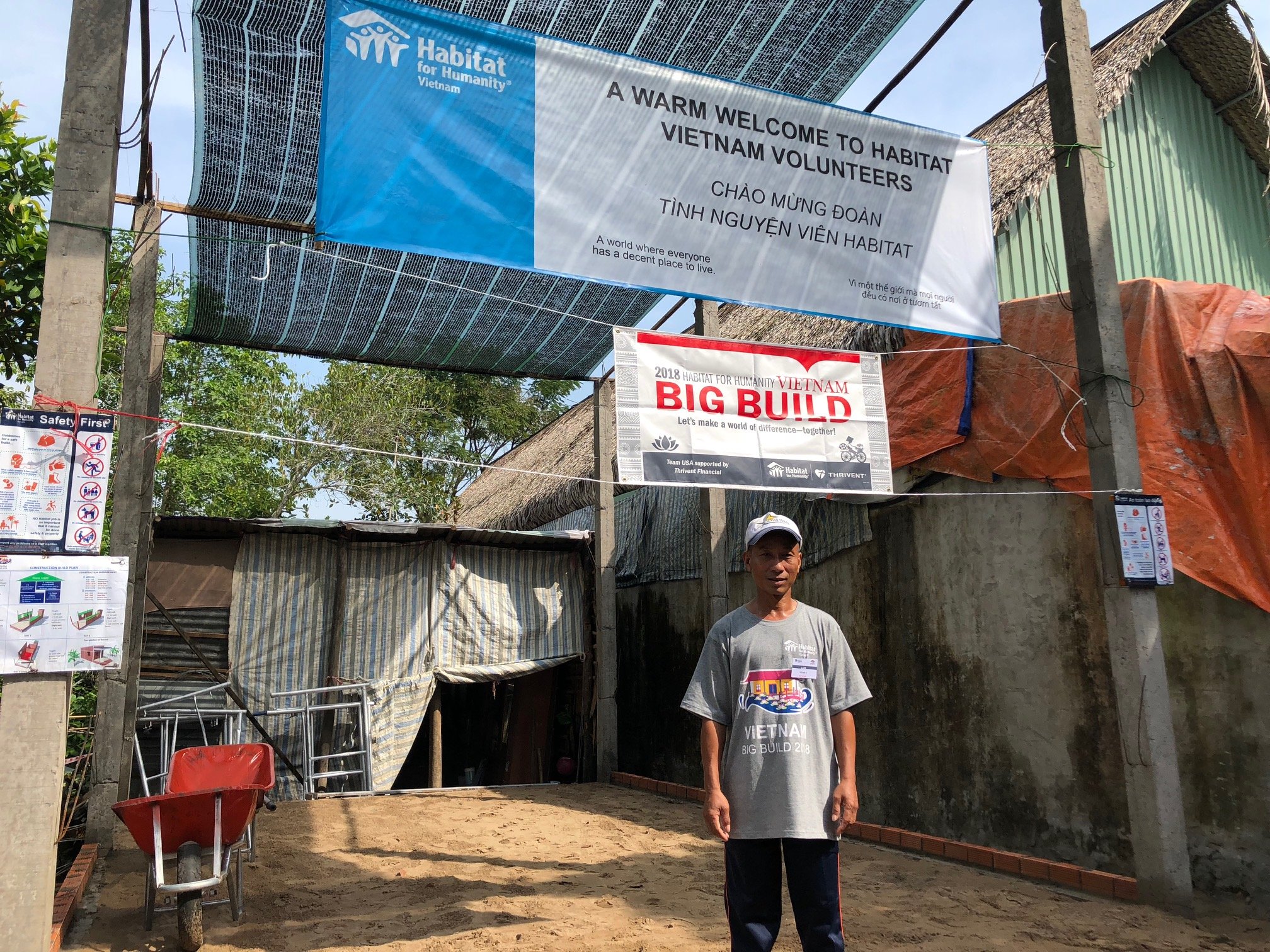 Lam and Mai live in a house with sheets as walls and sticks that hold the structure. It's one room for three children, mom, dad, and grandma, with pigs, ducks, roosters and chicks out back in a small enclosure. This is where they sleep, cook, and eat. The floors are made of uneven ground, exposed to all that crawls and slithers. When the rainy winds blow, the walls come tumbling down, and there's really no place to hide in that safe dry shelter we all take for granted.

Habitat Vietnam helps people like Lam and Mai who earn about $130 dollars a month as laborers. Their new home will have cement flooring, brick walls and windows that can't be blown down by the big bad wolf of tropical weather.

Today, our team of 14 from Twin Cities Habitat, met Lam upon arrival to the build site, along with one expert worker, who helped us learn how to lay bricks with precision, mix cement with rhythm, and install rock hard flooring. They repeatedly came to check that we followed the plumb line, with never a harsh word, just gentleness and patience.

When we left to go back to the hotel tonight, the embedded sand in our shoes and sweat-drenched T-shirt's were our trophies. What you gain out of any build is ultimately matchless, compared to the daily toils; and building alongside a family, watching the walls go up, and the dignity and gratification written all over Lam's moon-sized smile, reaches the eternal kind of joy written in all the happily ever afters!