Guest blog by Shelby Schmidt,
Senior Engagement Associate
Monday marks the kick-off of Habitat for Humanity's International Women Build Week! This week of service was created in partnership with Lowe's to highlight the global need for women's access to safe and affordable housing.
Usually, Twin Cities Habitat celebrates this week by hosting Women Build volunteers on our build sites, but we are going virtual in 2021! This year's events will kick off on March 8 (International Women's Day) and conclude on March 15.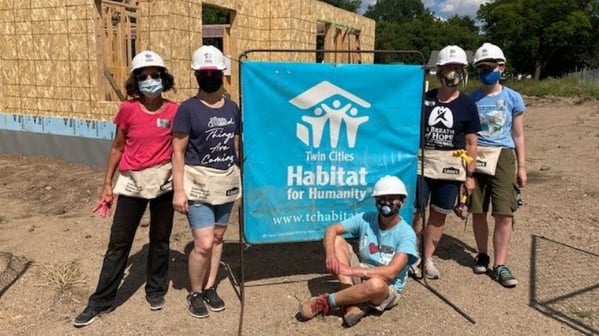 As a global event, International Women Build Week focuses on raising awareness of the challenges women face in accessing safe, affordable housing. Habitat for Humanity organizations in the United States, Canada, and India are working to support building and improving homes for women and their families. After this past year, celebrating International Women Build Week means talking about the unprecedented issues women are facing during the pandemic – including how women are disproportionately bearing the brunt of the pandemic's economic consequences around the globe.
In Minnesota, 1 in 4 people are paying more for housing than is affordable. Many of these people are frontline and essential workers, and many of them are women.
Even though our in-person volunteer activities are on hold, we are reminded of how essential volunteers are to the work that we do. The Women Build program works to advocate for affordable housing for all and learn skills, form community, and create affordable housing.
International Women Build Week seeks to celebrate strength, resilience, and the tenacity of women.
We're excited to share resources to empower our community to use tools, remodel their own homes, advocate with local government, and unite to support affordable housing. Empowered people build!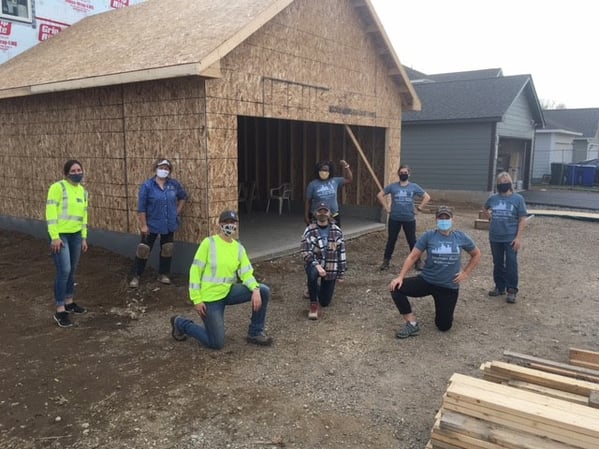 Looking ahead, we know that we'll need volunteers more than ever to help us support Minnesotans affected by the pandemic. You can sign up to be the first to know once we open our build sites. Sign up for the Ready-to-Build List!

Celebrate and engage with us all week long on our Women Build Facebook Group. Each day there will be new opportunities for you to engage and earn entry to our giveaways.


*One winner per prize. Winner will be selected by random drawing after completing the action of the day. See complete rules for more information.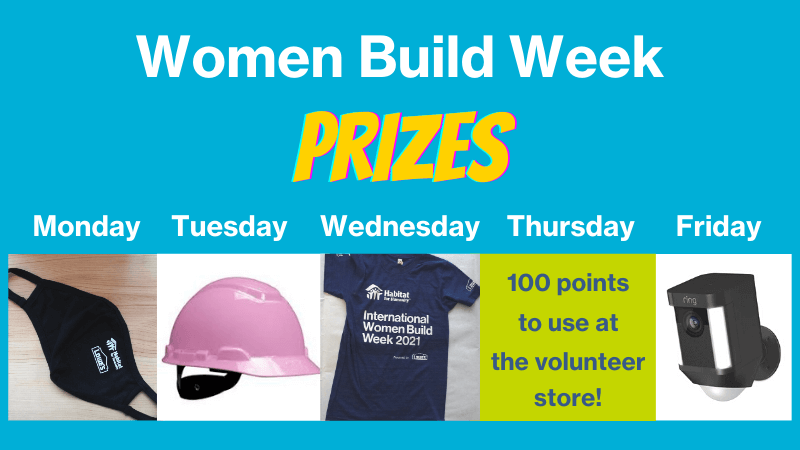 ENTRIES and PRIZES
All actions must be submitted by 11:59 pm on Monday, March 15 to qualify.
Monday, March 8th – International Women's Day
Tuesday, March 9 – Advocate for stable and affordable housing! 
Wednesday, March 10 – ReStore Resource
Thursday, March 11 – Learn New Skills
Friday, March 12 – Habitat Day