Guest blog by Shelby Schmidt,
Senior Engagement Associate
WOW, we made it! With 2020 behind us, it's time to celebrate the incredible work of our staff, volunteers, and supporters. Amid a tough year, the Women Build community continued our work of bringing people together to create, preserve, and promote affordable homeownership in the Twin Cities.
A year of accomplishments
Our season began all the way back in March when we hosted International Women Build Week. It seems like forever ago that we could gather our amazing volunteers and start the day off with coffee, donuts, and construction instructions. It was a great day of interior finishes and porch building.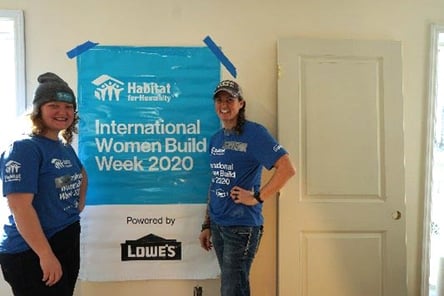 First day of International Women in Construction week
(March 2020)
From mid-March to June, Twin Cities Habitat paused all volunteerism as we figured out new safety protocols to guide our work and keep our staff and volunteers safe. Once we had protocols in place, we welcomed back smaller teams of volunteers to build.
We kicked off the 2020 Women Build Home on July 20 and were able to have a smaller, but no less impactful summer build season. First, let us say – We could not have accomplished what we did without you! We had over 300 volunteers and 21 Rockstar Team Leaders who brought their friends and family out to build with them on site. We also relied on a strong group of Women Build Regulars and individuals who came out multiple times and helped us build the home.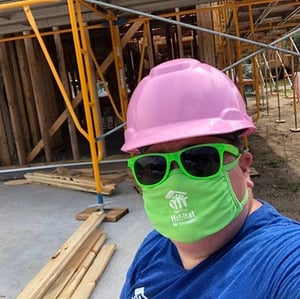 Women Build Volunteer Annie proudly wearing the pink hard hat!

Four team leaders unlocked the pink hard hat club for reaching the $750 team leader fundraising goal!
This year our volunteers and community rallied around us and we raised over $100,000 with over 60 unique donors. Thank you for your support!
You continue to show the strong commitment the Women Build community has to our work of empowering all people to come together on the build site to learn new skills, form community, and create affordable housing.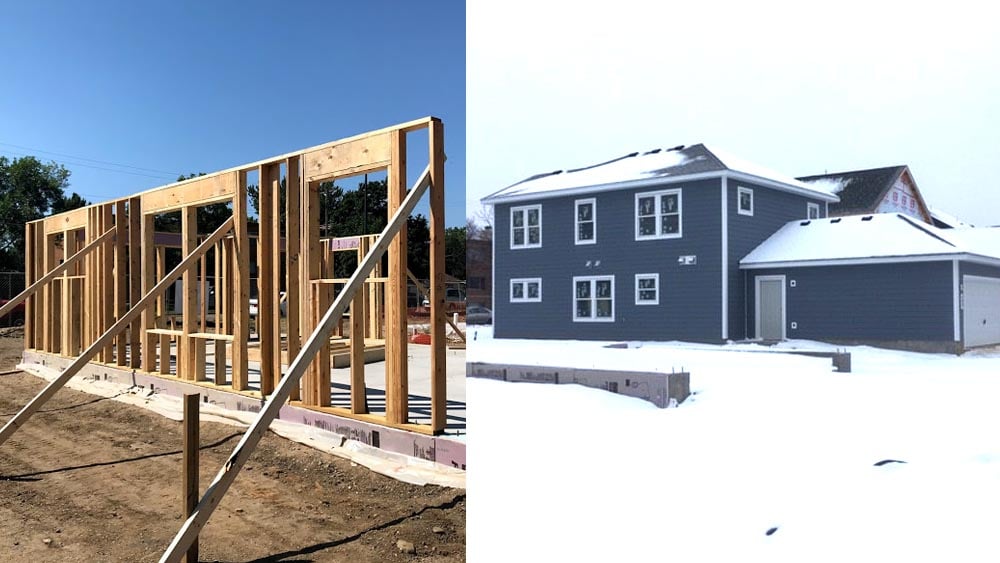 Day one of Women Build 2020 compared to today.
While we wish we could have celebrated the end of 2020 with you, we hope you take a moment to reflect on this last year and plan on reminding 2021 who's the boss—Empowered people build!