We are so excited to announce Erin Jordan as our new Director of Marketing and Communications! Erin started this week and has jumped right into all the exciting work at Twin Cities Habitat for Humanity.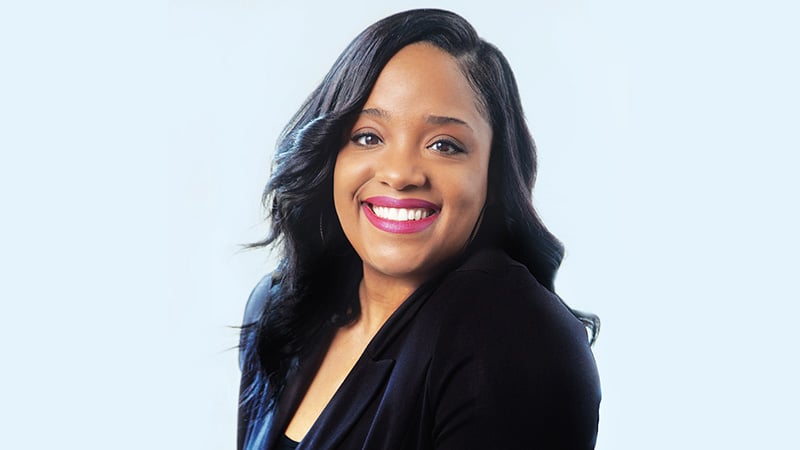 "Twin Cities Habitat for Humanity is leading the charge with a strong commitment to advancing racial equity in housing," Erin shared. "I am excited to join such a dynamic organization and be part of an amazing team."
Erin brings an awesome combination of marketing expertise, strategic thinking and communications, and enthusiasm for our mission. Plus she fills every space (even virtual meetings) with fun, creative energy.
In her new role, Erin is responsible for guiding marketing and communications strategies across the organization. She leads a team that executes storytelling, social media and content marketing, media relations, advertising, event management, graphic design, strategic communications, and more.
Before joining the Habitat team, Erin was the Director of Marketing and Communications at the Minnesota Council on Foundations. She has more than 17 years of experience consulting and collaborating with start-ups, nonprofits, educational institutions, and state and government entities globally while utilizing marketing and communication strategies as problem-solving solutions.
Erin's multi-disciplinary understanding of creative strategy, emotional intelligence, and organizational development enhance her leadership role within communication, as she develops and executes cross-cultural strategies that are practical and collaborative.
Academically, Erin has received a Bachelors of Science degree in Graphic Design from the Art Institutes International Minnesota, Masters of Science degree in Education Media Design and Technology from Full Sail University, and attended Grand Canyon University for a Doctorate of Education in Organizational Development with an emphasis in Organizational Leadership. She is currently in pursuit of a Doctor of Philosophy in Communication at Liberty University.
If you're interested in joining Erin as a new member of the Habitat team, check out our current job opportunities.
Keep up with all the great stories and news from Erin's team by subscribing to our e-newsletter below.