Guest blog by Jesse Lindsey, Homeownership Preservation Assistant
Homeownership is a fundamental part of building strong communities. At Twin Cities Habitat for Humanity, we strive to provide opportunities for low- and moderate-income households to own a home.
But what happens when a Habitat homeowner decides to sell their home? Continue reading to learn.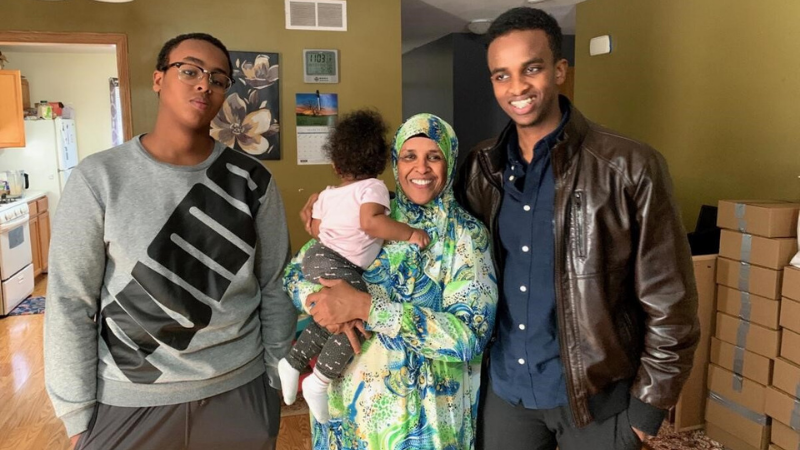 Hamida and her family sold their Habitat home after 12 years of building warm memories together.
Owning a home is a big responsibility and often a long-term commitment. Many Twin Cities Habitat homeowners stay in their homes for 20 to 30 years or more. For others, sometimes life's circumstances prompt a change in their housing situation. Homeowners might need to relocate for a job, purchase a larger home for a growing family, or downsize when the kids head out on their own.
Whatever your situation may be, Habitat is here to help.
We not only provide support and opportunities for homebuyers, but we also want to make sure Habitat homeowners can sell their property with the same attention, commitment, and guidance they received when initially purchasing their homes.
If you choose to leave your Habitat home for any reason, we provide the precise resource for you to sell your home and help sustain the Habitat community.
Selling Your Habitat Home
Whether you own a Habitat-built home or you purchased your property from the open market with our True Path Mortgage Product, Twin Cities Habitat will make the buyback process simple and meaningful.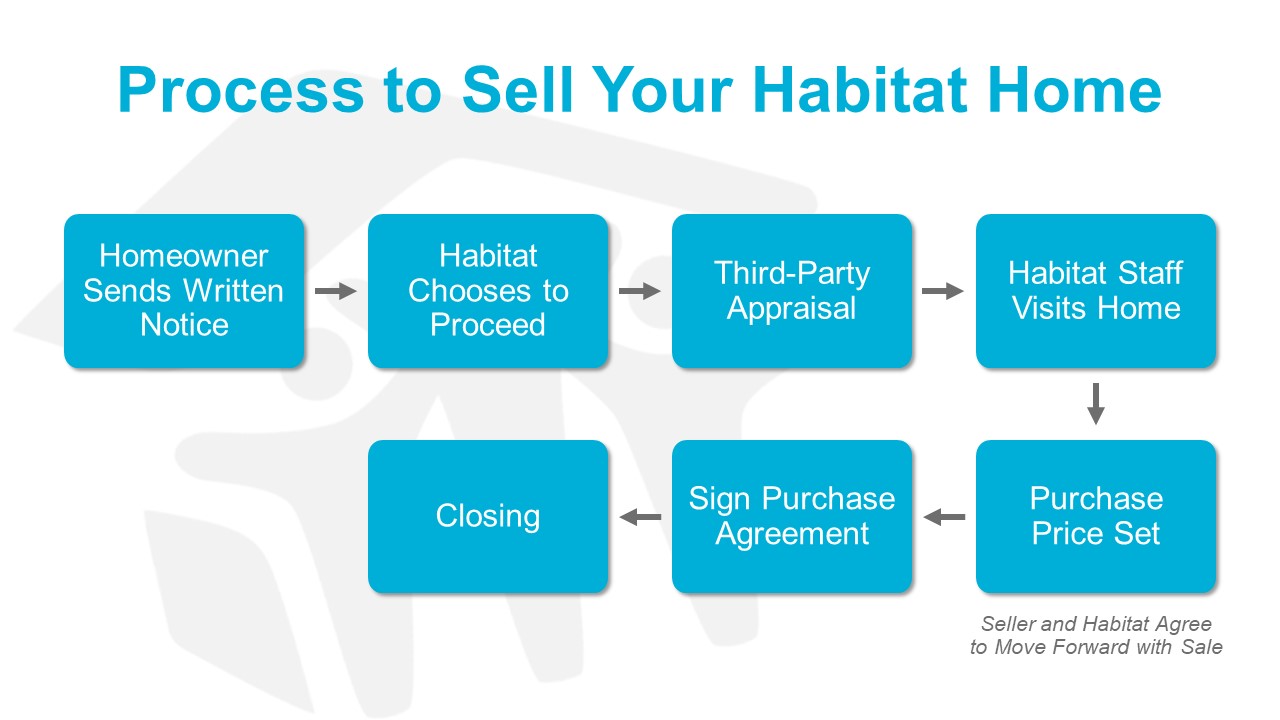 If you decide to sell your home, simply send Habitat's Mortgage Portfolio Manager a written request expressing your desire to sell. Within a few weeks, a third-party appraiser will visit your home. The appraiser is not affiliated with Habitat and will determine the current fair market purchase price for your home.
If you (the seller) and Habitat agree on the purchase price and both want to move forward with the sale, you'll come in and sign a few documents and set a closing date. At closing, you'll execute the sale, money and keys are exchanged, and you'll be off to start your new journey.
If Habitat chooses not to buy your home, you are free to sell your home on the open real estate market within one year.
Next Generation Homes
When Habitat buys the property back, the home becomes available for a new and aspiring homebuyer to pursue the same journey you did when initially purchasing your home from us.
At Habitat, we call this a "Next Generation Home." The home gets modern updates and is made affordable for the next generation of Habitat homebuyers.
The seller keeps the memories and the equity they built in the home. And soon another family will experience the transformational power of homeownership in that same home.
Check out this story about Hamida to see how a Habitat home impacts this generation and the next.