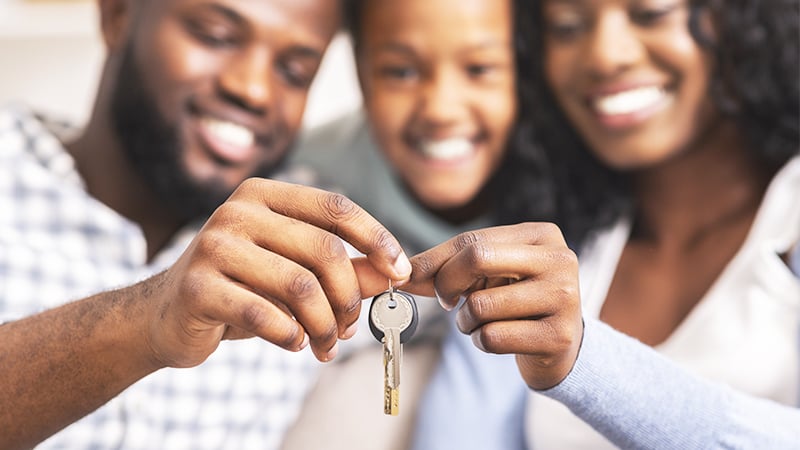 Twin Cities Habitat for Humanity, along with Habitat for Humanity International and 84 U.S. Habitat affiliate organizations, recently received $436 million in unrestricted giving from American author and philanthropist MacKenzie Scott. Of that, Twin Cities Habitat for Humanity received $13.5 million. This transformational donation will substantially help further Habitat's vision of a world where everyone has equitable access to a safe, decent, and affordable place to call home.
Historically, Minnesota has one of the widest racial disparities in homeownership, with 77% of White households owning homes compared to 42% of households of color; the rate drops to a staggering 25% for Black households – creating a major gap in homeownership in the region. In December 2021, Twin Cities Habitat for Humanity adopted a bold strategic plan to address these disparities and fuel the organization's mission to bring people together to create, preserve, and promote affordable homeownership and advance racial equity in housing. This plan focuses on closing the gaps in homeownership for Black households in the Twin Cities metro area.
"This transformational gift is a game-changer for Twin Cities Habitat for Humanity's efforts to advance Black homeownership and turn the tide on Minnesota's racial disparities. Philanthropic support is critical to our organization's innovation and growth, as we work with the community to build a more vibrant, equitable region," said Chris Coleman, President and CEO, Twin Cities Habitat for Humanity.
Twin Cities Habitat for Humanity will use the $13.5 million donation to attain and sustain a greater level of impact in the Twin Cities, with a focus on expanding equitable access to homeownership and closing the region's racial disparity in homeownership, especially for Black Minnesotans. Twin Cities Habitat for Humanity will strengthen its service delivery model, accelerate home production, and better serve families of color.
Twin Cities Habitat for Humanity is the largest nonprofit affordable homeownership developer in the Twin Cities metro area, and has a proven model for success. Those who wish to support Twin Cities Habitat for Humanity can do so by visiting www.tchabitat.org/donate