Like many ReStore customers, Patty Schoff was introduced to the ReStore through a word-of-mouth recommendation. Patty is a Special Education teacher and instructor with a local ABC Junior Achievement program through the Anoka-Hennepin School District, and one of her student's mothers shared her own ReStore experience with Patty. The very next day, the woman sent her son with more information and Patty set off to explore the home improvement and building supply store.
What Patty found, was the perfect resource to provide resources and materials for her students.
"I remember the first time I visited I felt like I had died and gone to heaven!" Patty laughed. "Now, I go to the store at least twice a month… if not more."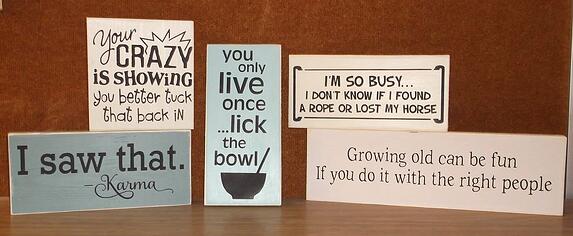 Patty's regular visits to the ReStore help her collect items such as cabinet doors, knobs, paint and more supplies for her students to use in their ABC Junior Achievement Program. Developed in 1988, the sole purpose of the course is to teach basic work habits to students with disabilities. The students work on an array of projects, including restoring small furniture and creating quote boards from the cabinet doors using paint, knobs and stencils.
"The students handle the projects from start to finish, which teaches them to communicate their needs and in some instances, handle disappointment," Patty said. "We try to replicate the routines that are needed for entry level employment. Soft skills are modeled and practiced is this safe environment and caring adults provide feedback daily so that the student workers can be the best that they can be."
Once the students' projects are complete, they are then sold to a few Minnesota shop owners and sales are held at the groups' workshop space a few times each year. All proceeds from the sales of the items go back into the ABC Junior Achievement Program, which Patty uses at the ReStore and other retailers to buy supplies for future projects.
"The prices are great!" Patty said. "For us, we don't make a ton of money, and it's great to be able to buy a large number of cabinet doors and other supplies, and not have to break the bank to do it. And, I never know what I'm going to find, and you could never match the price!"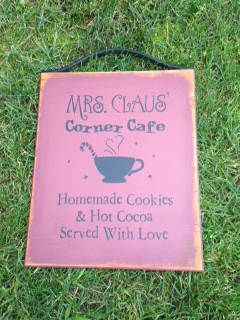 The students create roughly 700 quote boards each year, during the morning and afternoon courses that are offered year-round. Patty makes a point to hold onto items, believing that anything can be re-purposed and re-used, which allows the students to create a unique piece of art each time they finish a project.
"What's nice is that people aren't buying these items because of who we are – they buy them for the high quality of the work," Patty said.
Once a week, Patty sits down with her students to discuss the importance of neighborhoods and people helping people. She also makes sure that the kids understand that, just like the ReStore receives donated goods and resells them to help fund Habitat homes, the students are in turn repurposing and selling these items to help them learn important skills.
"ReStore donations bring in such a wide variety of useful material such as wood doors and lumber. We sometimes forget about the creative repurposed uses our customers come up with. What the ABC Junior Achievement students are doing fits right in with our emphasis on recycling," said Pete O'Keefe, Sr. Operations Manager at the ReStore.
If you're interested in seeing more of ABC Junior Achievement Students' work, and to be informed of when their next sale will take place, visit The ABC Junior Achievement Program Facebook page.
*Images courtesy of Dick Hopkins and The ABC Junior Achievement Program Facebook page.