Clarissa is a single mother, and self-employed family child care provider who has been living in her home in Mounds View since 1985. Clarissa's responsibilities as a single mother and her limited income make it a challenge for Clarissa to keep up with the home repairs necessary for keeping her daughter and the children she provides care for in a safe environment. When Clarissa applied to the A Brush with Kindness program, she stated, "Quite frankly, I am embarrassed about my home. It does not reflect my passion for helping young children reach their full potential … and I worry that it could jeopardize my ability to operate my business."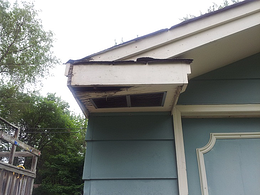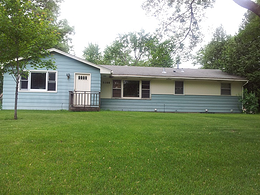 Leading the charge alongside ABWK staff to complete the repairs for Clarissa's home, was long-time volunteer Denny Gajeski and his crew of Wells Fargo volunteers, who have helped complete 15 projects through A Brush with Kindness over the past 15 years. Denny originally got involved with Twin Cities Habitat through the employee volunteer program at Wells Fargo, where he became a Team Leader for A Brush with Kindness projects. Denny and his team replaced damaged siding, garage soffits, fascia, and the front stoop of Clarissa's home. They also prepped, primed and painted the siding and garage.
"Denny has been a tremendous volunteer from the beginning of the program," said Pat Lund, Program Manager for A Brush with Kindness. "He always goes above and beyond for our homeowners, and he inspires his employees to get out there and give back."
After the repairs on her home were completed, Clarissa and the kids from her child care created a special piece of artwork and a card to thank Denny and his crew for their help.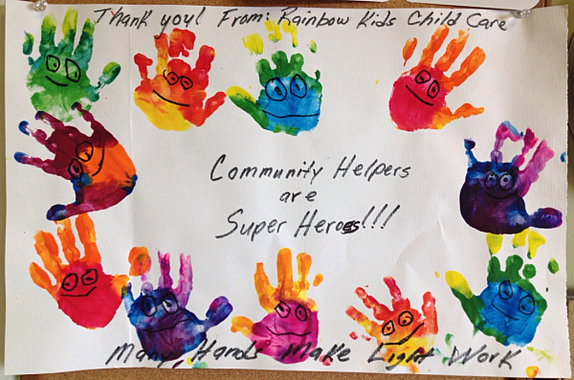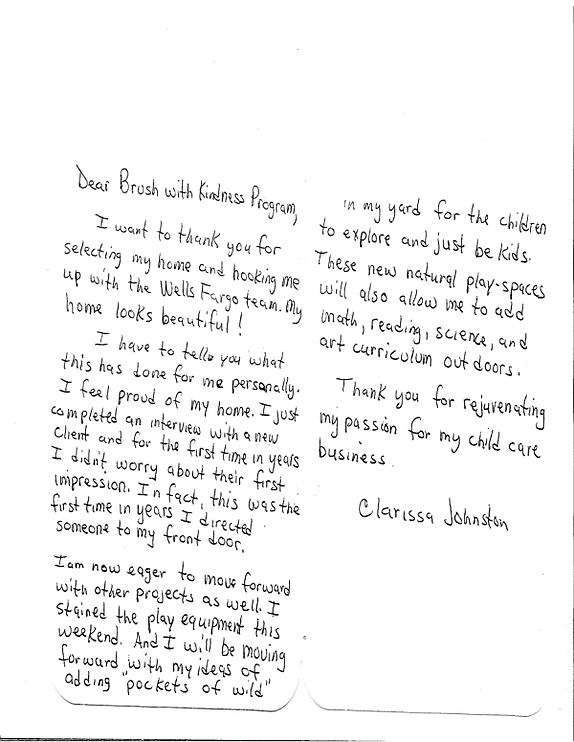 Whether you've been a longtime volunteer with us, or you've just volunteered for the first time, the impact of your generosity and willingness to help is felt by our families far beyond the days, weeks or months that our crews are on site. Thank you!