Long-time volunteer, Bruce Moulton and the "EpiscoBuilders" have been volunteering with Twin Cities Habitat for Humanity for over twenty years. Not only do they help build homes to support affordable housing, but Bruce also builds tiny homes… for the birds! Each home that the EpiscoBuilders help build, the Habitat homeowners also receive a birdhouse built by Bruce.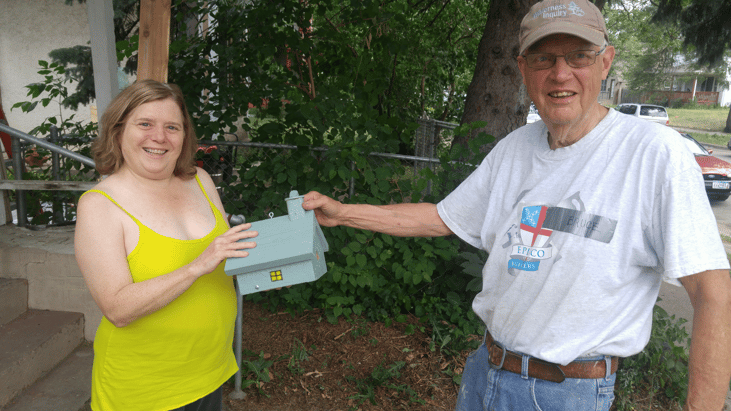 The EpiscoBuilders is a partnership of seven Episcopal churches that Bruce Moulton has been a member of since it formed in 2009. Each year, the group spends an entire week helping build a new home as a part of their faith in action project. Even before the EpiscoBuilders formed, Bruce was volunteering with Twin Cities Habitat for Humanity (since 1994). Bruce and the EpiscoBuilders also volunteer with A Brush with Kindness, Twin Cities Habitat for Humanity home repair program. It's hard to imagine how many homes have been touched by Bruce during the last 23 years!
"We are blessed by Bruce's faith that leads him to dedicate his time working with and for families with Twin Cities Habitat for Humanity/A Brush With Kindness. His dedication leads him to be the organizer for Episcobuilders workday. He is the first one on site, pulling out his supplies, making sure coffee is ready for his crew. His work ethic shines through from the first minute, not stopping all day long. We are very grateful for all that Bruce does for the mission!"

- Cindy Lehner-Smith
ABWK Project Manager
After listening to Bruce and his stories of homebuilding, he mentions that he enjoys the fellowship and meeting each homeowner. "Birdhouses are a great memento for the homeowner and birds need a home too," he says with a chuckle. To date, Bruce has built 44 birdhouses for 44 homeowners and is very excited that he's almost to 50!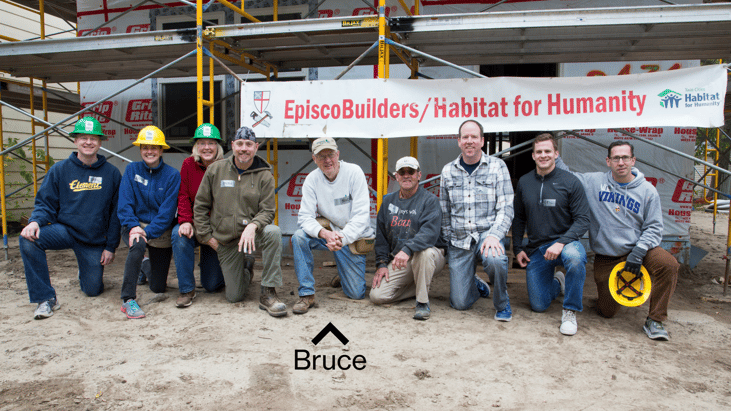 We thank our dedicated volunteers, the EpiscoBuilders, and Bruce Moulton for showing that even the small things in life, build a stronger and more prosperous community!