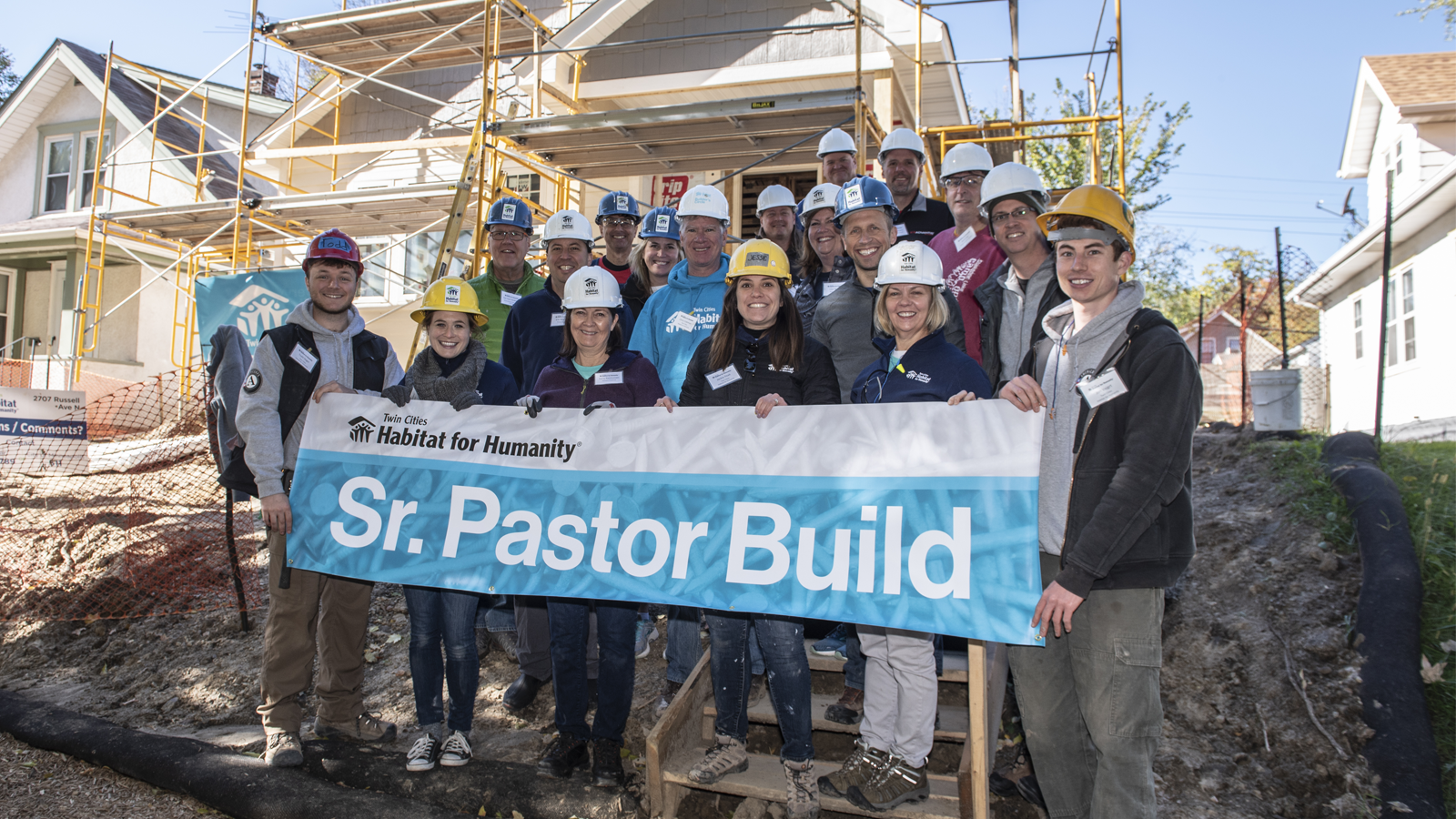 October 18 was the 4th Annual Senior Pastor Build that brought 11 faith leaders to volunteer on a Twin Cities Habitat for Humanity home. Among the volunteers was Thrivent Financials' newly named CEO Terry Rasmussen. Chris Coleman, President & CEO of Twin Cities Habitat comments, "Habitat International started on a farm. Twin Cities Habitat started in a church basement, with faith leaders who dared to be bold. Today we must be bold again and multiply our collective impact."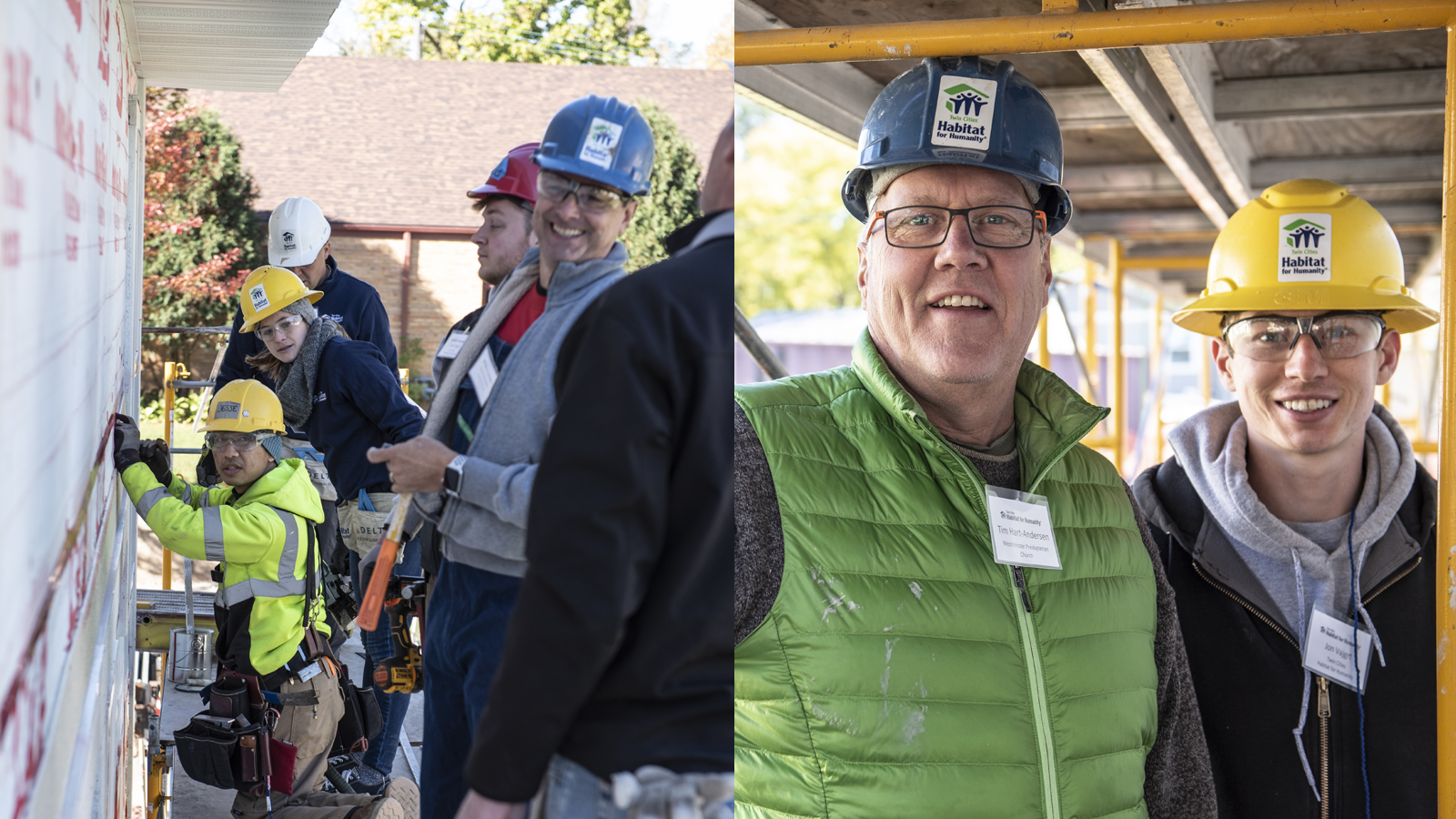 "Thrivent is thrilled to have been in partnership with Twin Cities Habitat for Humanity for the 2018 Senior Pastor Build," says Emily K Schmitz, Community Engagement Leader with Thrivent Financial. "It was a great day having fellowship with local Senior Pastors from a variety of denominations in the Twin Cities while swinging a hammer and giving back to families through Habitat for Humanity. As a membership organization of Christians Thrivent values our long-standing relationship with Habitat for Humanity around the world, the nation, and here locally in the Twin Cities."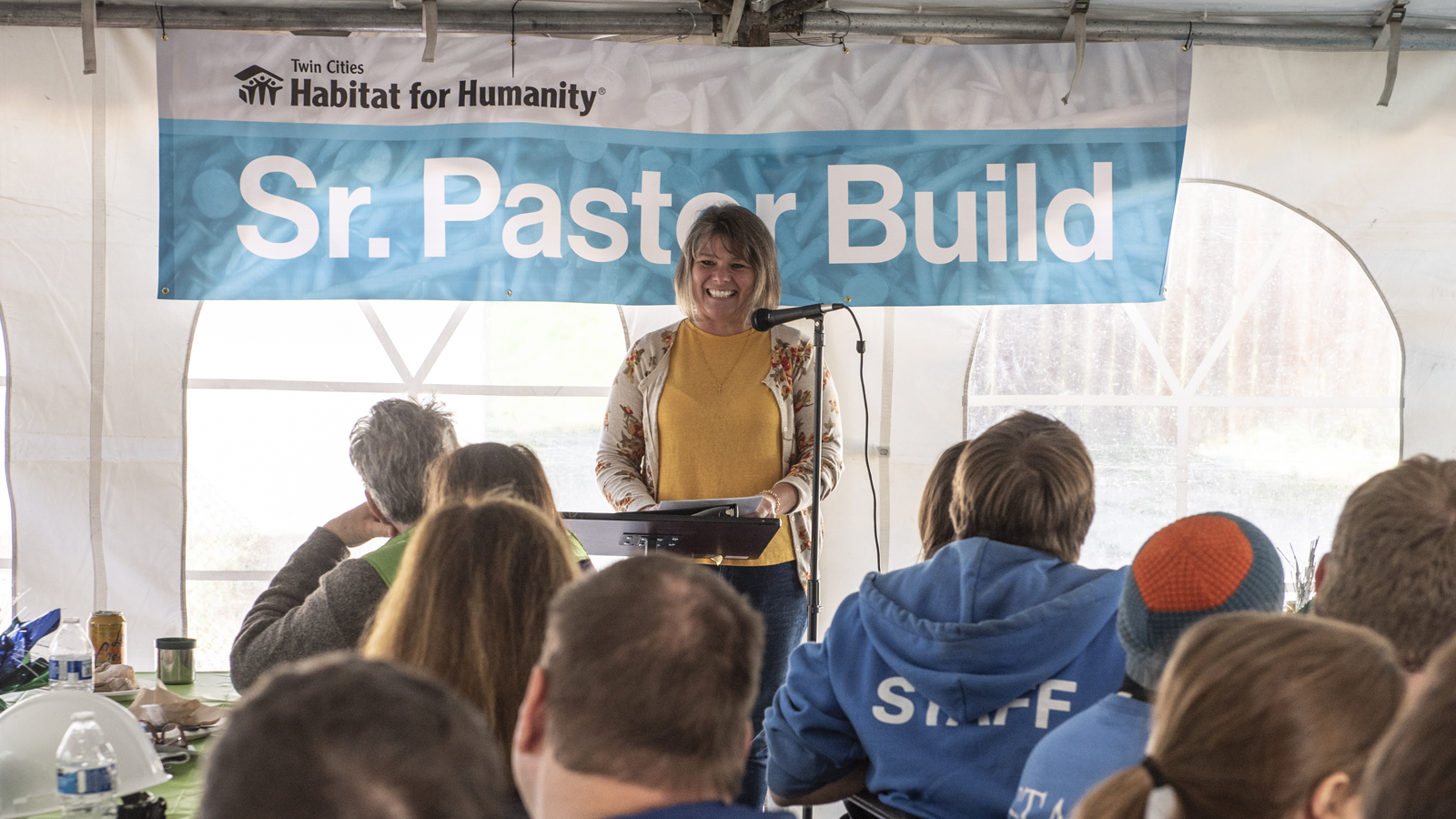 It was a full day of painting and construction! During the lunch break, volunteers were able to hear a little bit about Juanita, who is a Habitat homeowner. You can get a feeling for her drive by listening to Chris Coleman's introduction.
"Juanita is living proof of one of the best stats about Habitat homeowners – 92% of our families have an adult return to school or make plans to return once they buy their homes. Juanita went back and finished her degree in 2008 and has built a career at the University of Minnesota. Her daughter followed that example and is now on a full academic scholarship to Lawrence University. The impact is truly multigenerational."
You can learn more about Juanita and her family here.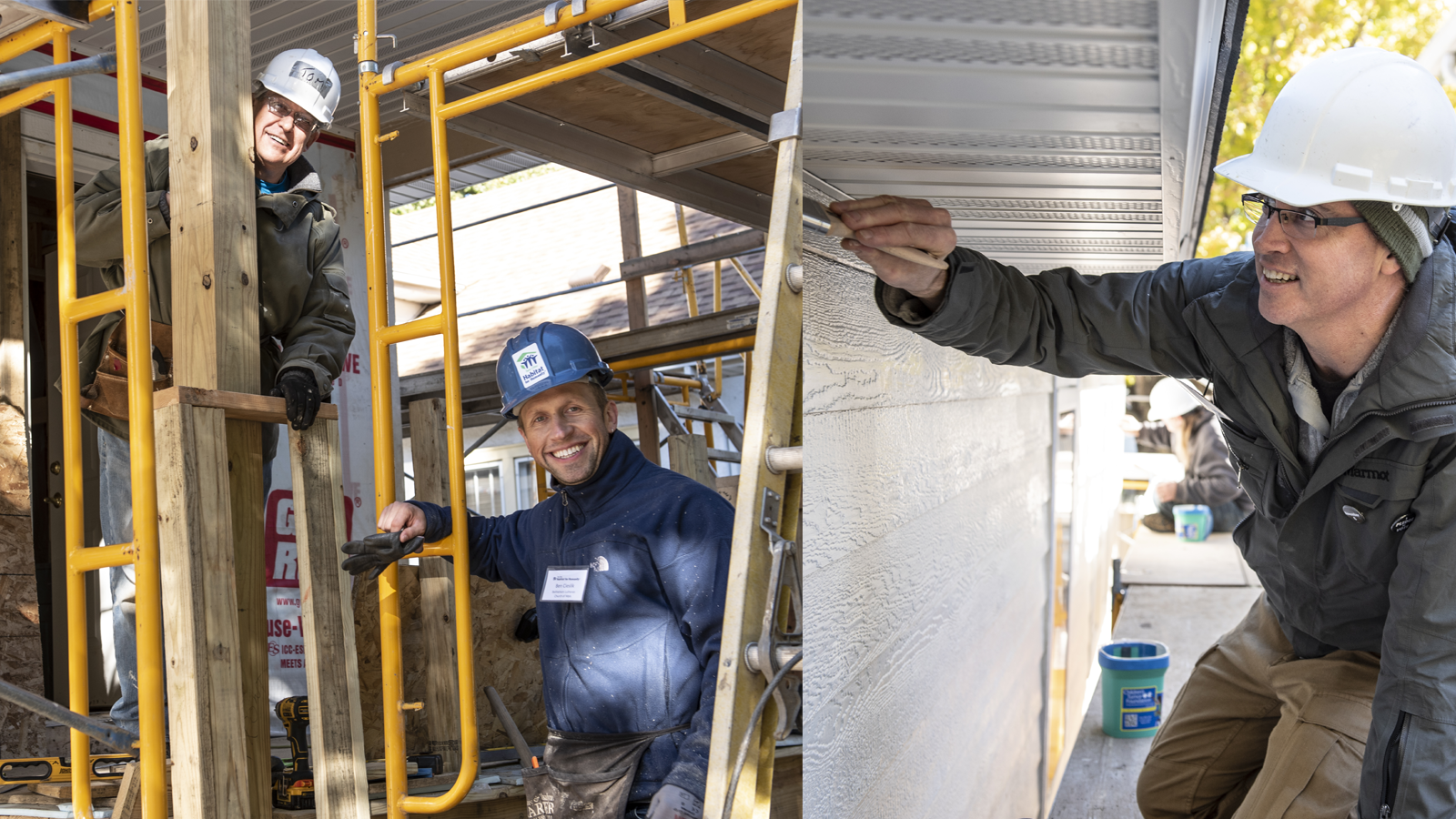 Faith organizations of all kind are welcome to join Twin Cities Habitat as we eliminate poverty housing. Whether you're looking to volunteer one day or organize a larger group, you can contact the volunteer team to learn more.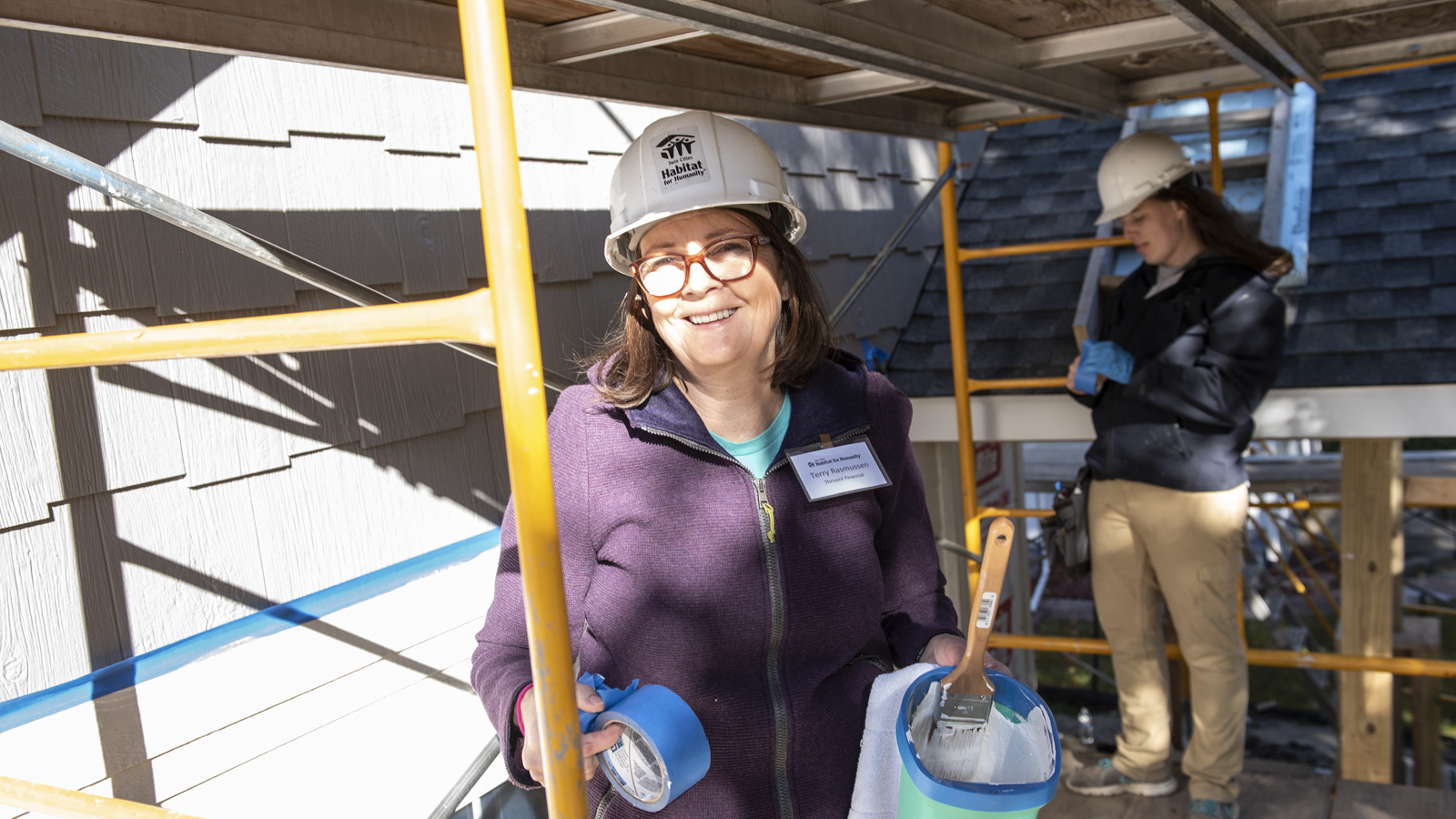 Thrivent Financial CEO Terry Rasmussen says, "Good housing is the foundation for so many things: education, health, and a solid work force. And it starts with us."
The senior pastors represent the following faith communities:
Bethlehem Lutheran Church
Calvary Baptist Church
Chapel Hill Church
Christ Lutheran Church
Crossroads Church
First Universalist Church
Mercy Vineyard Church
Mount Olivet Lutheran Church of Plymouth
St. James Lutheran Church
Trinity Lutheran Church
Westminster Presbyterian Church
We stand with Pittsburgh
As we grieve the synagogue shooting in Pittsburgh, we are grateful for the strong inter-faith community in the Twin Cities who support families of all faith backgrounds. In the face of hate, we must continue to love—through commitment to our work and by supporting everyone in our community. Following heartbreak and pain, our actions must be bolder and our voices louder.