When Social Enterprise leaders connect, something good usually happens. That was the case on Thursday, Sept. 11, when leaders from 16 Social Enterprise organizations were invited to gather at the ReStore Center.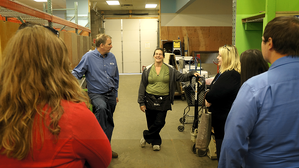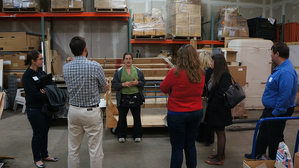 They were given a tour of the facility by Pete O'Keefe and Jill Carmody, then sat down for a Q&A session about Twin Cities Habitat for Humanity and the ReStore. In the process they learned what TC Habitat and the ReStore can do to help their clients and exchanged ideas on how their organizations might support the mission of the ReStore and TC Habitat. Social enterprise organizations invited to attend included:
Tech Dump Electronics Recycling
MATTER Sustaining Community, LLC
Would-Works Roo Solutions, LLC
Arc's Value Village Neighbors, Inc.
Alliance for Sustainability