Our five-year, $55 million fundraising campaign to double Habitat homeownership opportunities for local families, Multiplying the Impact, is right on track. If you've donated or volunteered, you're part of this campaign. Thank you.
It's going to take all of us digging deeper to reach our goals. A great way to do that is to lead your very own Habitat build day.
Sound scary? It's not! Just ask Catina Koenig. Inspired by the campaign, she decided to lead her own build day—even though she had only volunteered with Habitat just once before.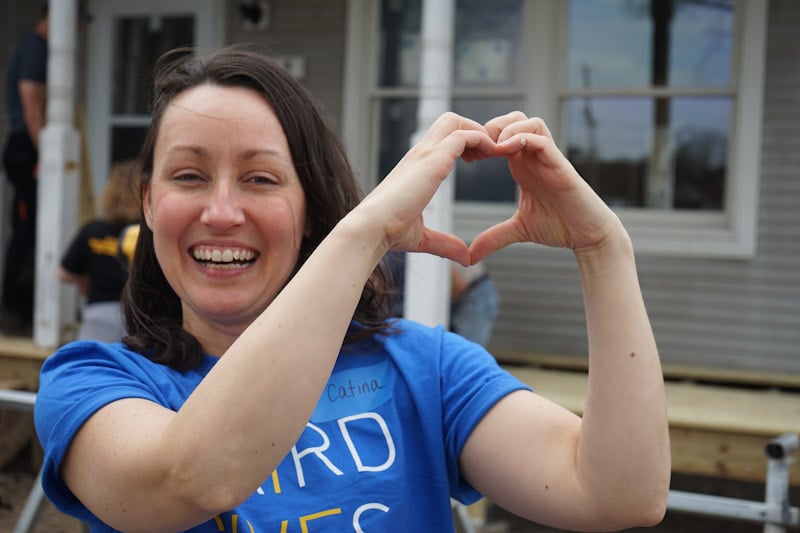 First, Catina chose a date. She wanted a winter date to help raise awareness that Twin Cities Habitat needs volunteers on site all throughout the year, even when the snow flies. (Her build day did have to be rescheduled due to a snowstorm, but the volunteer team at Habitat made it easy.)
Next, Catina sent out the invites. She invited her work team from Baird Private Wealth Management, clients, friends, and family. She had no problem finding enough people.
"It's an easy sell because Habitat is a strong brand, such a great cause, and anyone can do it!" Catina says. "A lot of people want to do this—it just needs to be put in their lap."
In fact, many people who couldn't attend said something like I hope you do this again so I can come!
How much you want to do for your build day is up to you. Catina decided to put together a lunch order for her crew, but it's also common for people to bring their own lunches. All that's really needed for a successful build day is close-toed shoes, a water bottle and work gloves if you have them, and a good attitude.
To get a better feel for what your Habitat volunteer day will be like, check out our volunteer video >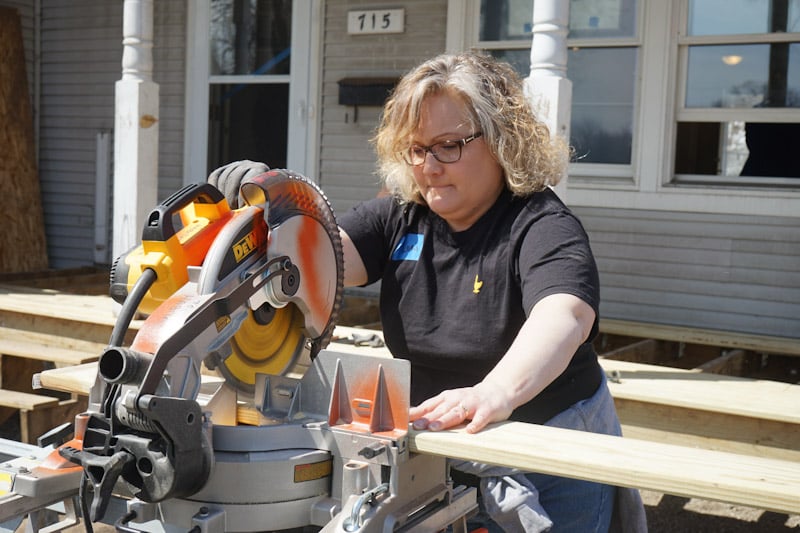 Catina's build day finally came with beautiful weather. As her crew gathered on site, the first thing she noticed was everyone in their work clothes.
"It's pretty cool to see people coming and getting dirty, to see the softer side of everyone. Our interaction is mostly in a professional setting, so to see people wearing grubby clothes and scraping grease off a windowsill? So cool! It's a great equalizer."
Each build day typically has a variety of tasks available, so you can pick something you know how to do or venture outside of your comfort zone—your Site Supervisor will guide you no matter your experience level. Tasks at Catina's build day ranged from building a porch to caulking to cleaning.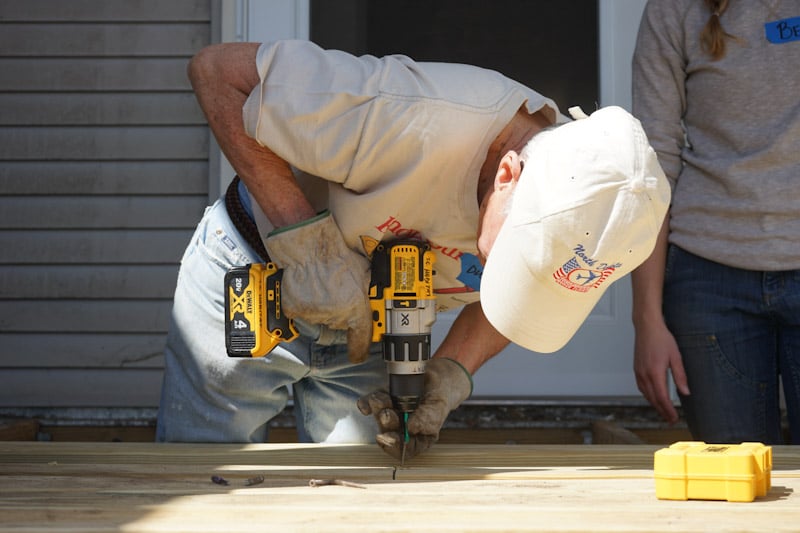 Volunteering side-by-side tends to build bridges and create connections. Conversations start at small talk and often go deeper. Catina shared with the group why Habitat for Humanity is important to her.
My mom was a single, teenage mom—I don't think we were ever homeless (moms are good at glossing over that for their kids), but we had plenty of housing instability. A lot of moving occurred in my life. My mom eventually bought a home and owned it for 30 years, and she had to refinance and take equity out of the house from time to time. Had she been a Habitat homeowner with the homeownership and financial education, it would have changed the trajectory of her life. Habitat does that.
As someone who works in personal finance, Catina sees clients who "caught more than they were taught" about how to manage money. She knows that Habitat's one-on-one financial coaching and homeownership education classes lay a foundation for homeowners to succeed.
For Catina, her home is her happy place, where she finds peace, comfort, and regeneration. When you volunteer with Habitat, you're building that opportunity for more local families.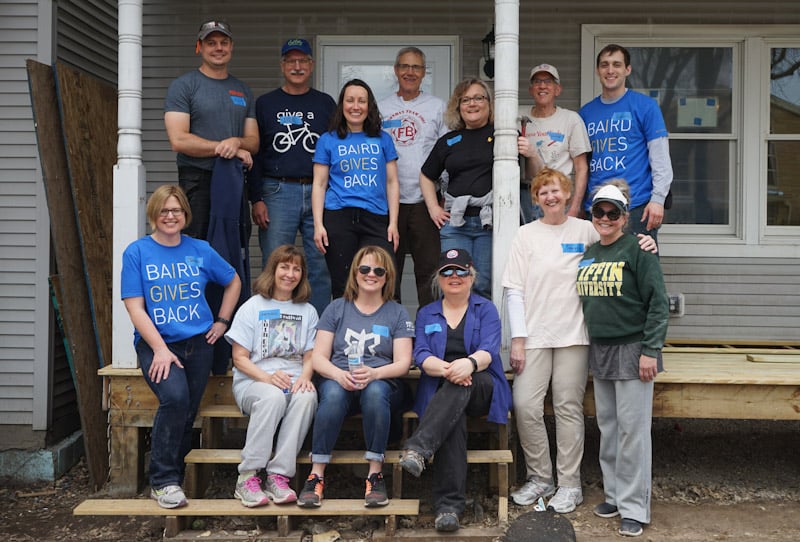 Anyone can lead a build day with Twin Cities Habitat. Our volunteer coordinators will walk you through the process and set you up for success. All you need is a few friends—and get ready to have a fabulous time.