House Month Volunteers are individuals that choose to commit a significant portion of volunteer time to a single home's progress over the summer. They volunteer three days a week for a month, and get to see a house become a home for a family partnering with Twin Cities Habitat.
Guest blog written by House Month Volunteer, Mason
I would recommend House Month to any young person with an interest in the building environment and looking for some valuable summer experience. I was interested in finding some relevant volunteer experience this summer and Twin Cities Habitat seemed like the perfect fit.
The commitment was worth every minute! There are not many opportunities that both provide valuable experience and allow you to give back to your community.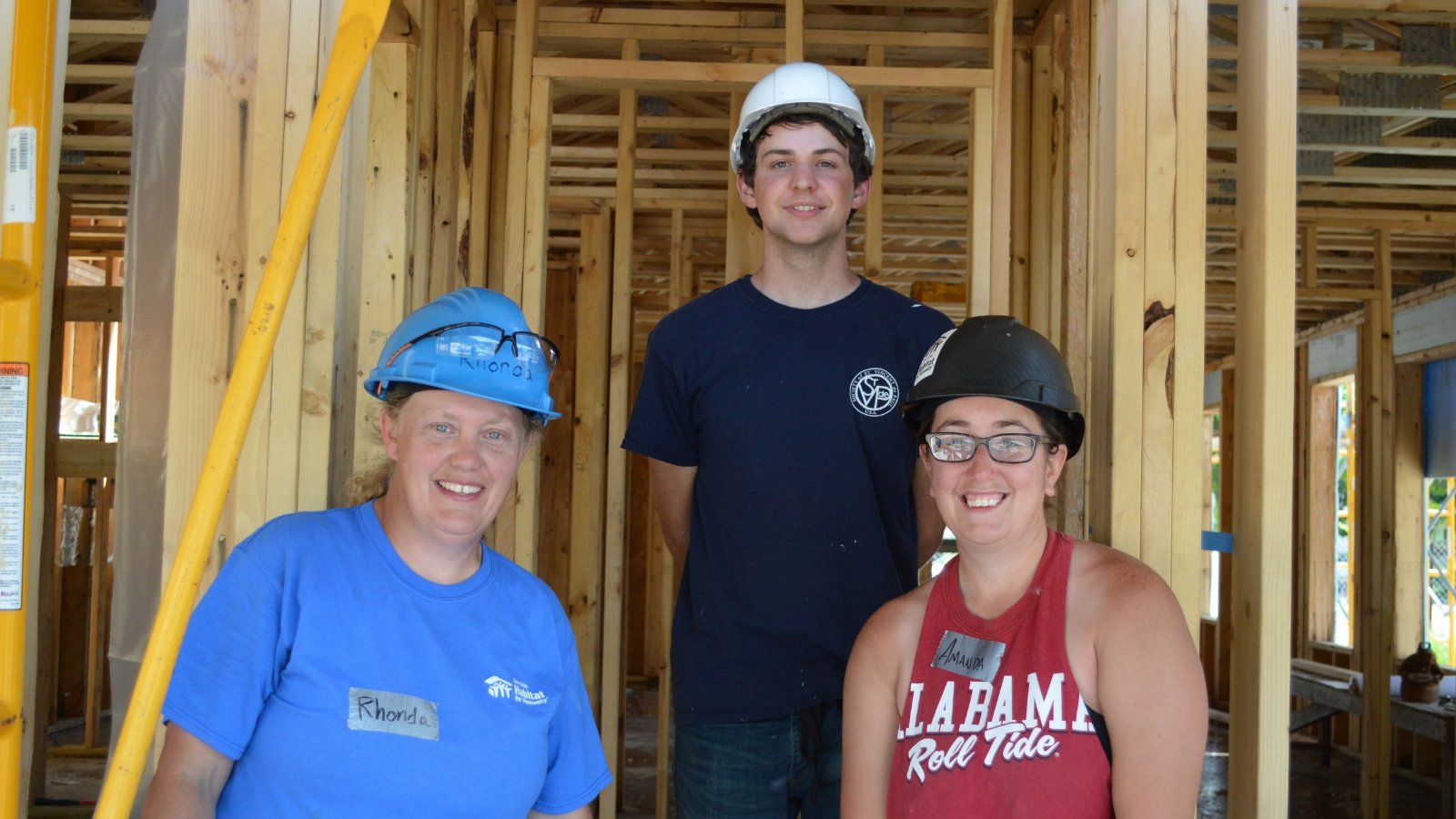 I had past involvement with the ReStore back in my hometown of Madison, WI and really enjoyed my time there. I heard about House Month during a volunteer day with Habitat for Humanity Club here at the University of Minnesota. After looking deeper, it became clear that this would be an excellent opportunity to learn, particularly as someone with limited experience in construction.
I could list a handful of new construction techniques I've picked up during my time here, but upon reflection they will likely be secondary to the soft skills I've accumulated.
Knowing how to communicate with those around you, especially on an active construction site, is of utmost importance. To get things done efficiently and safely the entire team needs to be clued-in to the objective. It takes one misunderstanding to create a slew of problems for everyone.
A cool aspect of working on a Habitat site is the anonymity of the volunteers. If someone was a really important business person, I never knew it. When it came time to get to work, we were all on the same level and we had one common goal. I always enjoyed how much volunteers were willing to contribute, even those with little construction experience.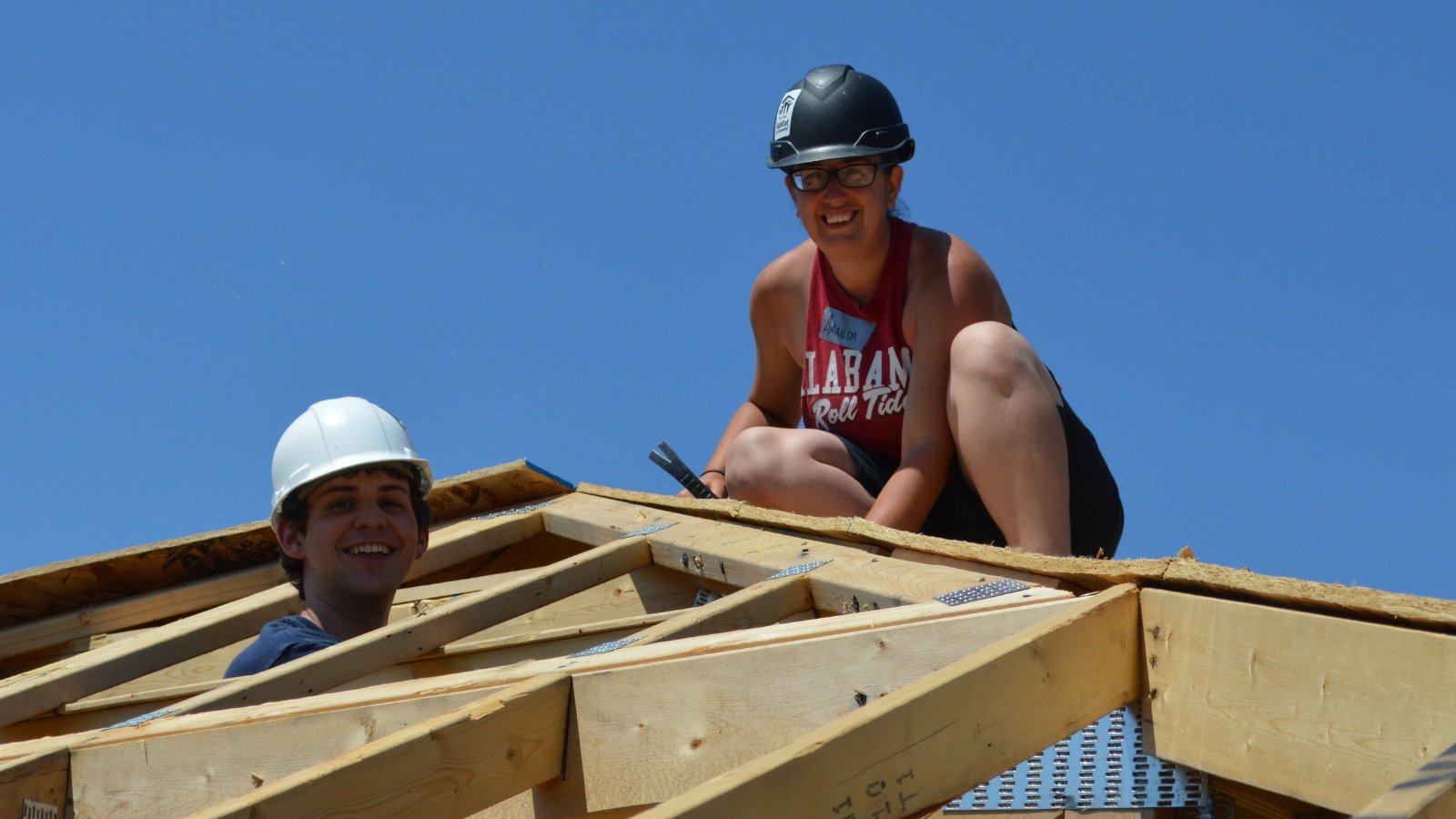 The most memorable moments for me always involved working up-high on the trusses and scaffolding. These occasions always required the most coordination and focus. It was pretty powerful to take a step back and look at the house after all the trusses were raised; made even more impressive by the fact it was accomplished mainly by volunteers.
ABWK, Too!
The work with A Brush With Kindness is much less glamorous than the construction site, but is equally valuable to the community.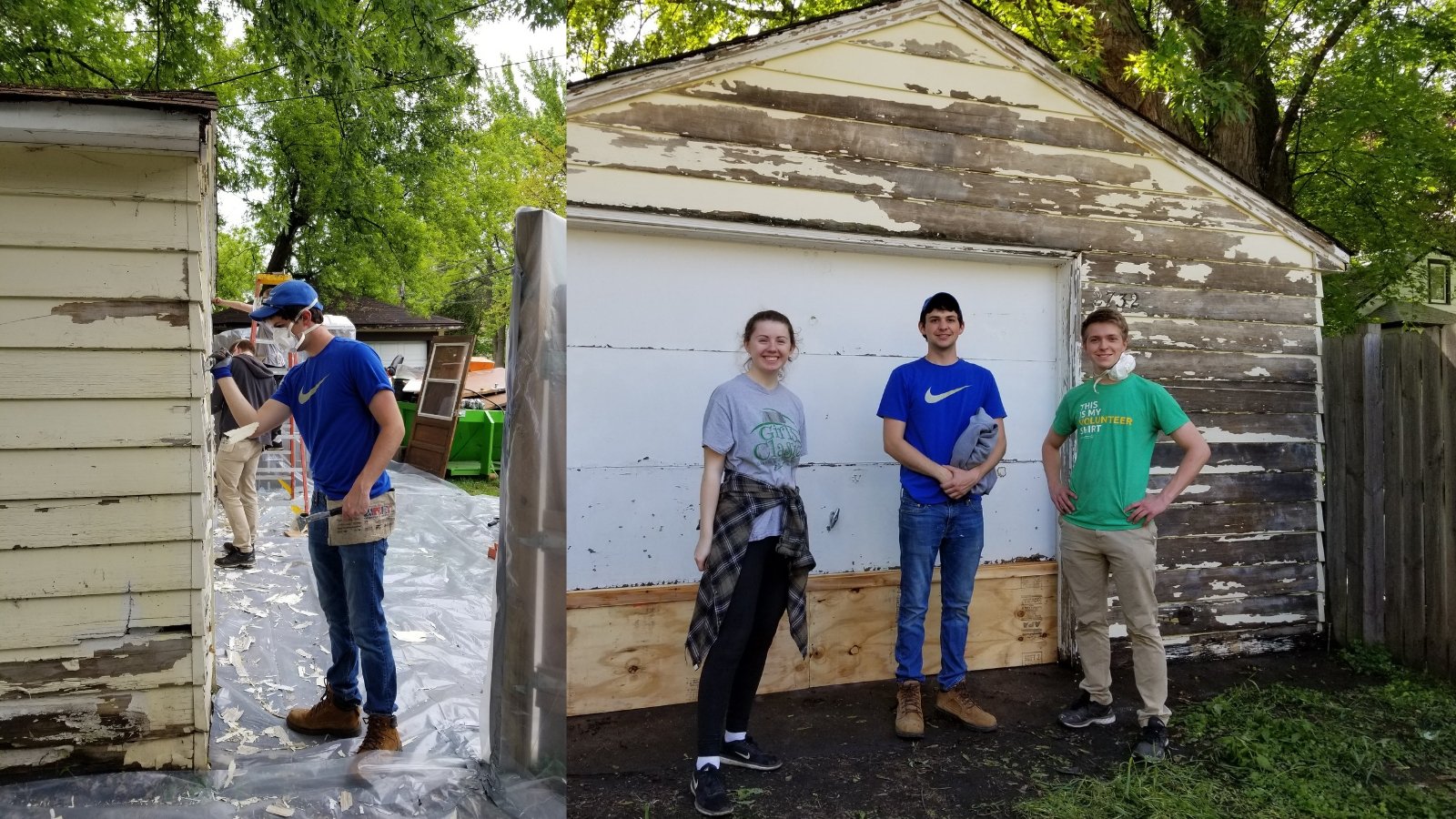 Helping people stay in their homes is as worthwhile as building them. This program allowed me to visit new parts of the Twin Cities and explore some really cool and vibrant neighborhoods as part of Habitat's Jordan Week of Kindness celebration.
About Mason
I am studying architecture and construction management. It is easy to imagine how relevant this experience has been in both areas. My education has provided a solid knowledge base, but I always felt like some aspects were impossible to learn in the classroom. Volunteering on site has filled that gap and I am prepared to take what I've learned this summer with me to school next semester.
I'm a pretty simple guy. I'm a big fan of Frank Lloyd Wright and have visited many of his projects around Wisconsin. I also really like dogs, especially my dog named Mario. A life goal of mine would probably be to own a Frank Lloyd Wright designed home and live there with my herd of dogs.