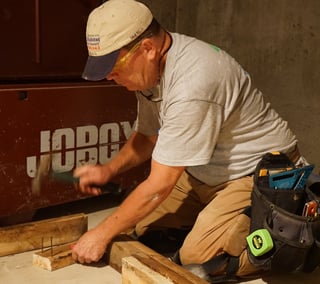 With little more than his truck, camper, and a well-stocked toolbelt, Darrell Gilmore (@H4Hnomad on Twitter) has an audacious goal: to volunteer with Habitat for Humanity in every state within one year, making him the first to do so. And he's well on his way. In fact, when we welcomed him to Twin Cities Habitat for Humanity this week, Minnesota became state number 36.
Reuniting
For Darrell, this week was a homecoming of sorts. He spent 32 years working for Cargill—16 of them he was based out of the Twin Cities, although not for more than six years at a time, he's quick to add. This week he volunteered at both the Minneapolis and New Brighton ReStore home improvement outlets, and was able to reunite with the Cargill Cares regular crew on a home build in North Minneapolis.
His work sent him around the world, but Habitat for Humanity was his throughline.
"I was always able to find volunteer work with Habitat wherever I was at the time," Darrell says, "whether it was in Kansas, Minnesota, Indiana, even South Korea, Thailand, Singapore."
Darrell can't quite remember if his first Habitat experience was with Cargill or his church, but over the last few decades he's volunteered as much as he could. He was able to retire early, move back to Indiana where he grew up, and devote more time to volunteering with Habitat for Humanity of Monroe County (an Affiliate of Distinction, like Twin Cities Habitat). But he wanted to do more traveling, more volunteering, and explore other retirement destinations—so he decided to volunteer with Habitat for Humanity in every state.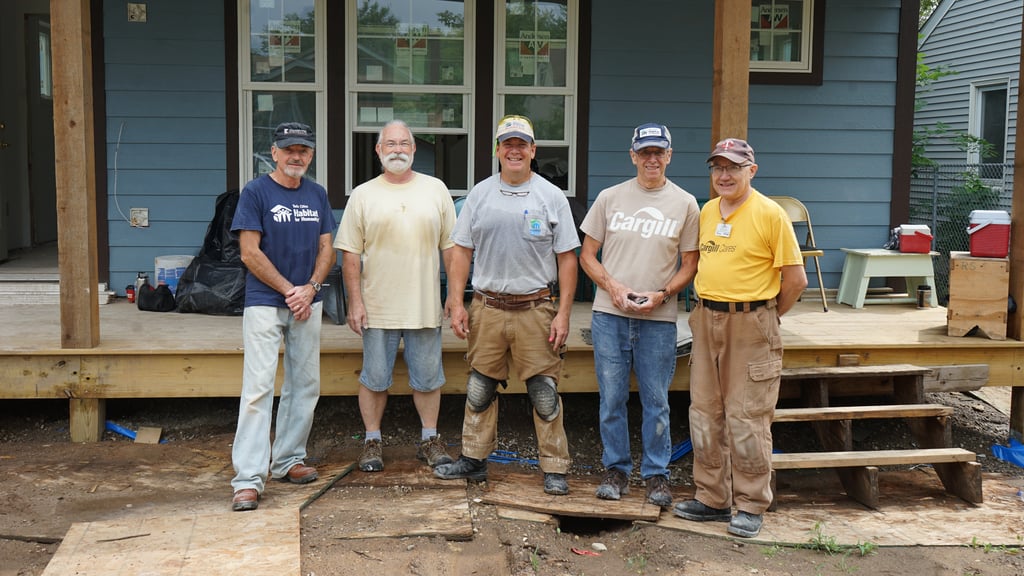 Connecting to the mission
Darrell knows what it's like to not have a stable home. His dad died when Darrell was a preteen, and he spent his childhood frequently moving from place to place. Looking back, he figures that they weren't always able to make rent, so they'd either get kicked out or move to the next place.
"That lack of stability is not good," Darrell recalls. "I'm very fortunate that I got through that, and became the first of my immediate family to graduate from college, and I've been able to go on and have a successful career." With Habitat for Humanity, Darrell can connect his passion with volunteering to his desire to see kids growing up with the stability he didn't have.
"There's no greater organization than Habitat for Humanity for helping people make a life change that will pay dividends across generations, because homeownership becomes homeownership for generations. Most rich people in this country are rich today because at some point, someone in their family became a homeowner."
Darrell knows when he volunteers with Habitat for Humanity he'll be working alongside future Habitat homebuyers who have the tools to become successful homeowners. To Darrell, being a successful homeowner doesn't just mean having enough to buy a home. It's also having the knowledge and financial skills to be able to take care of issues when they arise. Through one-on-one financial coaching, homeownership training, and post-purchase support, Twin Cities Habitat partners with families for success.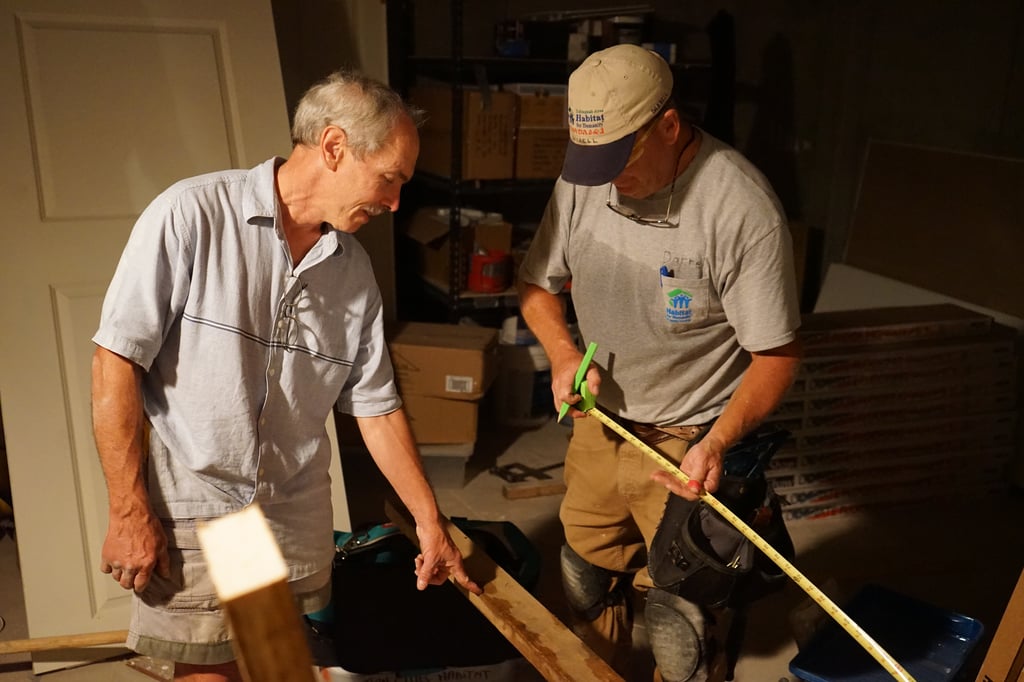 Having some fun and looking ahead
Darrell tries to volunteer at least 25 hours in each state and hit one state a week—although sometimes he's been able to hit two states in one week, putting him on track to finish just after Thanksgiving. He's notched over 7,000 miles pulling his camper from state to state, and another 14,000 miles in flights to Hawaii and Alaska.
All that volunteering has had some pleasant side effects.
"Since I retired I've lost sixty pounds!" Darrell says, living proof of the health benefits of volunteering. "It's the physical activity. I also lost the stress from work, and I'm eating better." He expects even more pounds to slide off as he continues on his journey.
When he's not volunteering, driving, or setting up his upcoming volunteer opportunities (which he does all himself), Darrell also finds time for two other excursions in each state: 1) An unusual tourist attraction, like the world's largest cow hairball, he finds through atlas obscura, and 2) golfing in each state. He was hoping to golf with the Cargill Cares crew in Minnesota if the rain held off.
You'd think that after a year of nonstop travel and difficult volunteer work, Darrell would settle down and take it easy in retirement. But like so many regular Habitat volunteers, there's no slowing down. Early next year he'll join some Habitat Care-A-Vanners for volunteering and RVing throughout the south, keeping an eye out for a good winter home along the way.
And once he completes all 50 states, he's setting his sights on another audacious goal: volunteer in six continents in five years. Knowing Darrell, he'll get it done with time to spare.