By: Bethel University Business Management Graduates Tamara Berger, Melissa Ketter and Holly Divine
The Twin Cities Habitat for Humanity ReStore in New Brighton, MN has been working to bring in more clientele and business. This location has been re-evaluating the store layout, and wants to track the strength of sales in various departments. The ReStore teamed up with senior business students from Bethel University in Arden Hills, MN to help them determine the store's sales per square footage and to help address their need for department sales tracking. The service-learning project was part of the students' senior business capstone.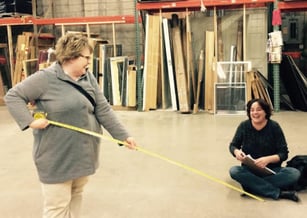 Business Management students Tamara Berger, Melissa Ketter, and Holly Divine, overseen by their professor, Molly Wickam, focused their project on research and analysis of the ReStore's situation, and also industry standards for sales tracking. The planning phase of the project consisted of researching industry standards and interpreting space allocation. The challenge then was to create a floor plan that will accommodate the ever-changing inventory at the ReStore.
The team's plan was to identify and develop a department sales tracking tool for the ReStore staff to use. A sales tracking spreadsheet also needed to be established so the sales per square foot could be calculated at any given time. Having this knowledge will allow staff to identify high-performing categories, and make needed adjustments and changes to other categories based on the sales data. The sales tool needed to be sustainable and easily translated to the workforce, which is primarily made up of volunteers.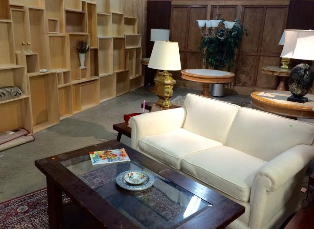 Over the course of several visits, measurements of the 24,000 square foot store were taken, and detailed in a newly created floor plan. The business students identified areas of opportunity and made recommendations to senior staff. During the time of their project, the team enjoyed seeing the new inventory arrive at the ReStore and talking with the employees. One team-member even volunteered to help the ReStore tile their break room! This project truly brought the Bethel University community closer, to help the mission of Habitat for Humanity ReStore. Learn more about Bethel's B.S. in Business Management, designed specifically for working adults here.