This past week, 47 volunteers came together to build a four-bedroom home in Minneapolis during our Global Village Gone Local week.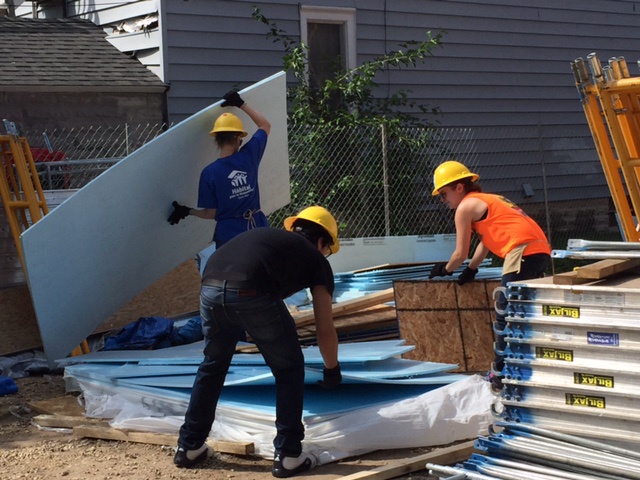 Global Village Gone Local is a special build week designed to provide an opportunity for past Global Village trip participants to come together and build on a local Habitat for Humanity site in the Twin Cities metro. The build also serves as a demonstration of Twin Cities Habitat's commitment to the organization's mission—both globally and locally.
"During this build week you hear about other volunteers' experiences, and we share stories from around the world that are nothing short of inspiring," said Noah, Project Manager at Twin Cities Habitat and one of our Global Village Trip Leaders. "With all the depressing and negative news that we are exposed to on a daily basis, it's really refreshing to take it back to the basics and just celebrate the humanity aspect of these trips. We all have so much in common. We all have basic needs. And we can all help one another."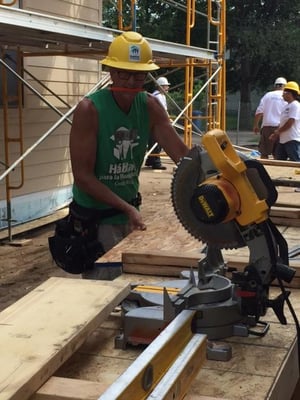 Each year, volunteers also host friends from partner countries, who are invited to participate in this special build. This year, Mauricio from Costa Rica is volunteering alongside past trip participants and has shown great surprise and interest on how the building techniques differ by region and country.
In addition to leading trips to Costa Rica, Twin Cities Habitat also provides opportunities for individuals to volunteer in Ethiopia. Global Village volunteer, John, attended our first trip to Ethiopia in 2016, and shared a little about his previous trip experiences:
"I remember the first trip I signed up for I was by myself," said John, who now has three trips under his belt. "At first, I was like, 'what have I gotten myself into?' Then we did a team meet and greet in January and we got to know each other a bit. Everyone was incredibly nice, and once the trip ended, we all left as friends."
Fellow repeat Global Village volunteer, Karen, agreed.
"Once you're actually on the trip, you start to get to know each other," Karen said. "One by one, working alongside one another, eating dinner together, on the bus rides—you get to know each other and make friends quickly."
In addition to the camaraderie aspect of the trips, many volunteers sign up simply because they are seeking a different type of experience.
"A lot of people want to see the world, but they don't want to do a traditional vacation," Noah explained. "People want to be engaged with the local communities and Habitat's Global Village work makes that possible."
If you're interested in participating in a future trip, send an email to globalvillage@tchabitat.org. Upcoming Global Village opportunities in Costa Rica will be announced within the next week, so be sure to check out the Global Engagement webpage for updates! A trip is also being planned to Ethiopia during the fall of 2017, and specific dates for that event will be announced later this year.