Have you (or someone you know) been interested in Twin Cities Habitat for Humanity's homeownership program, but you have a few questions first? You've come to the right place.
We've compiled some of the top questions we've received from people who are interested in Habitat homeownership. Check them out and see if they answer your questions.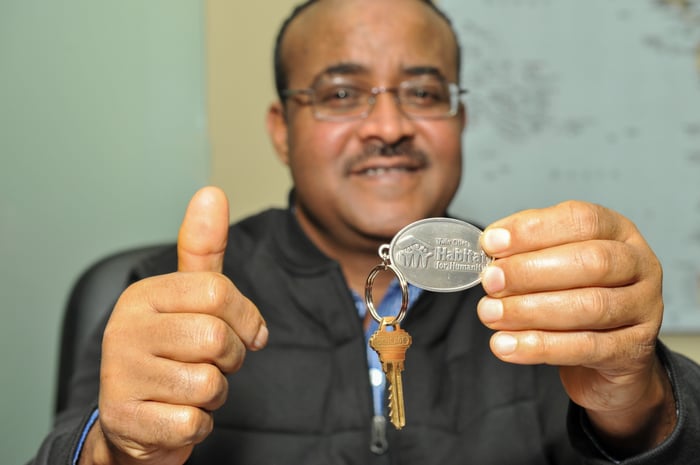 Photos by Paul Dinndorf
I'm interested in Habitat homeownership. How do I get started?
Watch an informational video and complete the eligibility questionnaire at: https://home.tchabitat.org/get-started-1
After you provide your information, you will:

Receive an email indicating if you are eligible to apply for our Homeownership Program or not.
If you are not qualified right now, you will be told in the email why you do not qualify.
I am having an issue with the online application and need to speak with someone about it.
You can call the Programs Information Center at (612) 540-5660. If you leave a message, your call will be returned within the next two business days. You can also email apply@tchabitat.org with your question.
If the Programs Information Center volunteer is unable to answer your question over the phone, they may be able to schedule you for an in-person appointment with an Intake Team staff member.

I submitted an application and want to know what the status of my application is.
Application processing typically takes 30 days. We'll contact you by phone and email as we're processing your application if anything is missing. Once your application has been processed you will receive a letter in the mail to notify you about your status.
You can log into your account in the Habitat Homeownership Portal (https://tchfh.force.com/homeownership) to view your file and current program status.
I got an email that said I was missing documents. What do I do?
You can submit missing documents through the Habitat Homeownership Portal: https://tchfh.force.com/homeownership. Once you log in, follow these steps:

Click on "View My File"
Click the "Missing Documents" tab
Select a Submission Type from the drop-down list
Click "Choose Upload" to choose a file from your computer to upload
Click "Open" on the file you're uploading
Click "Submit" to upload the file
What are the income and credit requirements for the Homeownership Program?
Maintain Annual Gross Income within our income guidelines (click here to view) from initial intake to loan application.
Minimum credit score of 580 or insufficient credit (no score).
Collections less than $2,000 unpaid collections; less than $4,000 if all medical collections
Less than $1,000 in past due debt (judgments and liens) combined Monthly debt payments equal to no more than 18% of gross monthly income
Two years since discharged from bankruptcy, one year of new credit, with no late payments or default
One-year continuous employment, or two years if self-employed
View all of the homeownership program requirements >
Do I get to choose where I want to live?
Habitat builds homes in the seven-county Twin Cities Metro area. As a qualified applicant, you will choose between a home that is for sale on the open real estate market or choose from a list of Habitat-developed or rehab homes. Habitat is not able to build a custom home for qualified buyers in any neighborhood.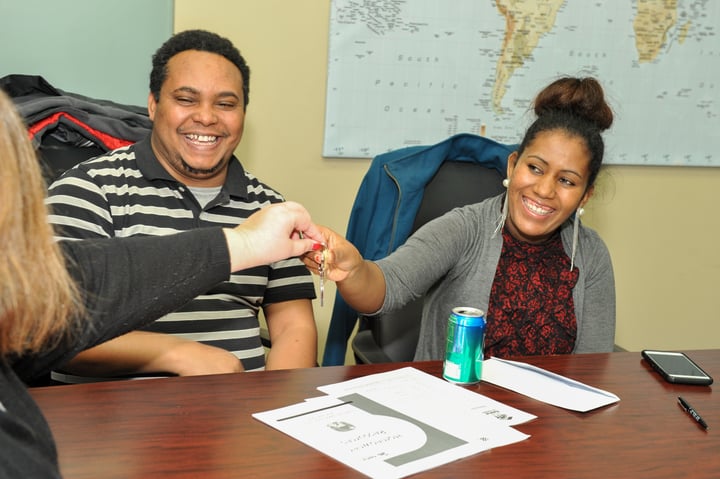 As stated throughout the questions, you can always contact our Programs Information Center at (612) 540-5660 with any other questions. You can also send an email with questions to apply@tchabitat.org.