Blog by Susan Haigh
President & CEO
Twin Cities Habitat for Humanity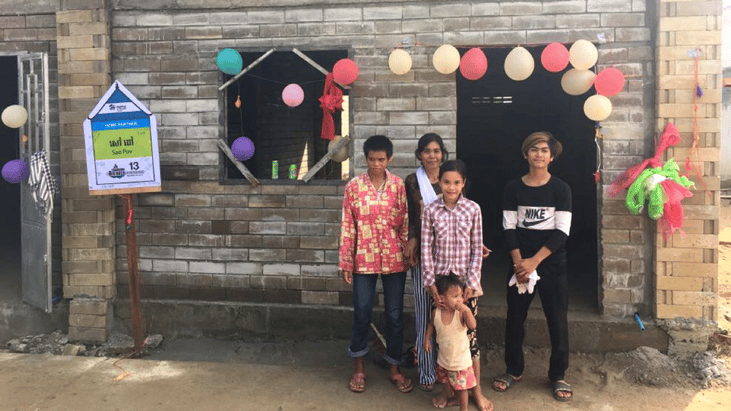 Our group of 23 intrepid volunteers just returned from an inspiring trip to build Habitat homes in Cambodia. We joined over 200 volunteers from around the world and miraculously we were able to build 23 homes in one week! The homeowner of the home I was working on earned less than $30 per month and will share her home with three children and a grandchild (pictured above). As I reflect on our experience, I am overwhelmed with the abundance we have in our lives here in America.
This Thanksgiving week is a perfect time to reflect on our blessings. I feel blessed to be able to work at Habitat and I am especially grateful for each and every one of you—our donors, volunteers, partner families, staff, advocates, and supporters. Your commitment to partnership and our community is truly extraordinary. Thank you for making our mission a priority in your lives.
I hope you will have the opportunity to gather with friends and family this week to share the fellowship of a Thanksgiving meal. Please keep in your prayers all those who are lonely, hungry, and homeless and unable to experience the bounty of this season.
Gratefully,
Susan Haigh
President & CEO
Twin Cities Habitat for Humanity