The 2019 legislative session officially began on Tuesday, January 8, and Habitat is gearing up for an eventful and exciting term advancing affordable housing policies at the state level.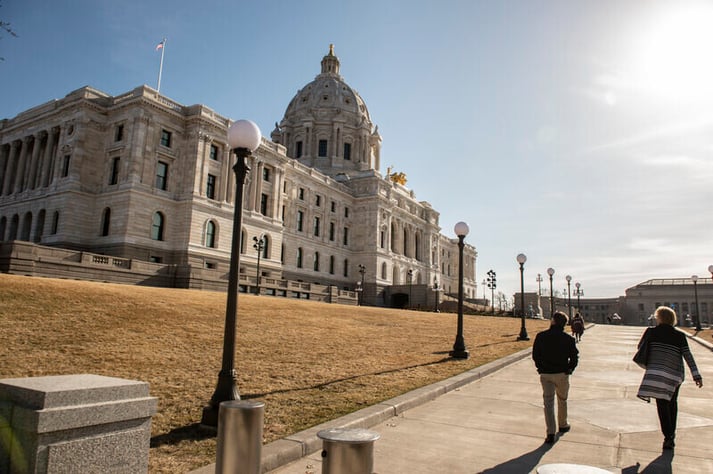 To maximize our advocacy impact, Habitat works alongside partner organizations in statewide coalitions including Homes for All and the Minnesota Asset Building Coalition.
Homes for All is a coalition of organizations working to promote policies that lead to housing stability for all Minnesotans. For the first time, Homes for All developed a two year legislative agenda that addresses the full continuum of housing needs. Take a look at this video that walks through the agenda to find out more!
Continuing to advance affordable homeownership opportunities remains our top priority for this legislative session. Habitat will continue to be a leader on the Workforce Homeownership Minnesota (WHOM) bill, part of the policy agenda of Homes for All. We are seeking $20 million over two years to increase funding for workforce homeownership. WHOM aligns with Habitat's goal to partner with low-income households in the workforce, and it helps Minnesota close the racial gap in homeownership for households of color.
As another advocacy partner, the Minnesota Asset Building Coalition advocates for policies that promote strong, financially healthy communities while emphasizing racial equity. These policies are important to Habitat households. The 2019 policy agenda includes efforts to:
Stop fines and fees from traffic tickets and minor violations that divert assets from low-income communities and communities of color
Increase funding to support tax preparation services with financial counseling for low-income taxpayers
Secure sustainable support for nonprofit vehicle programs to help low-income people access cars to get to work
We will need your help to elevate these issues at the Capitol. Look for action alerts and updates from the Habitat Advocacy Team outlining opportunities to get involved and ensure a productive and successful legislative session!