A project several years in the making, the construction of Madison's Place Universal Access Playground is set to kick off on Friday, October 23. The project is the brainchild and dream of Dana Millington, founder of the Madison Claire Foundation, a local nonprofit dedicated to bringing play to all children.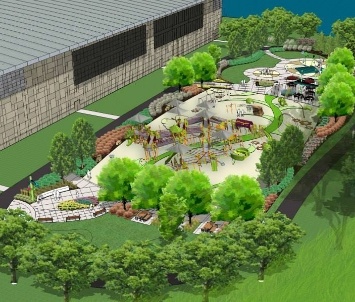 "We are very excited to be at the building phase of Madison's Place," Dana shared. "This is a great opportunity to volunteer and be a part of a project that will help ensure that every child has the opportunity to play alongside others. We are very thankful for this partnership with Twin Cities Habitat for Humanity and to all the volunteers coming out to donate their time."
Twin Cities Habitat will be partnering with the Madison Claire Foundation to coordinate and schedule volunteers to help with the building of the new playground in Woodbury. Flagship Recreation and Landscape Structure will supervise the building of the East Metro's first completely handicapped accessible inclusive playground structure, that will be located at the Bielenberg Sports Complex.
Madison's Place will require nearly 200 volunteers from October 23 - 24. There are four volunteer shifts, each with 50 volunteer slots available:
Friday 8am-noon
Friday noon-4pm
Saturday 8am-noon
Saturday noon-4pm
You can sign up as an individual, or rally a group of friends and family for a volunteer shift! Waivers will be available online prior to the event, and paper waivers will be available onsite. Youth ages 14 and up are invited to build with us, but all youth under 18 must be supervised by an adult who is at least 21 years of age. There must be one adult supervisor per four youth out onsite.
SIGN UP TO VOLUNTEER >>
Watch the video below to learn more about Madison's story, and how accessible playgrounds help build communities.