Guest Blog by Molly Sina
"We love to do this. There is nothing better in the world than welcoming you into your new home," said Karin O'Connor, a member of the Twin Cities Habitat for Humanity Dedications Committee.
On Thursday, May 17, Habitat supporters celebrated Roman and Madina, and their newly-completed St. Paul Park home. The sun was out and shining beautiful golden hour light through the new windows and into the home, still fresh with the smell of new floors and paint. The family had prepared an incredible meal for everyone present; it was a beautiful occasion and an honor to be a part of the the first party and gathering in the home.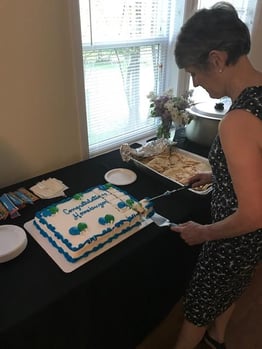 Each Habitat family has a unique history to share; Roman and Madina are no exception. Roman shared his family's journey with the group:
"First of all, thank you staff, thank you Site Supervisors, and team for all the hard work you put into this home. We have waited three years for this moment to come and it is truly a dream come true. Moving to America is not easy, there are many challenges along the way, but you helped us achieve this part of the American dream."
Roman and Medina moved to the United States eleven years ago from Afghanistan. When they arrived in 2007 they didn't have any children. Now, the couple has been blessed with five kids, all of whom were born in the United States.
"America is our home. It is where we eat, sleep, pray, and thank God."
Before coming to the United States, Roman worked as an interpreter between the Afghan and U.S. armies for six years. His work saved the lives of many U.S. soldiers, and he was personally recognized by President George W. Bush in a State of the Union address.
However, times were not always easy for Roman and his family. One of his children has a serious health condition. Lifesaving medication is needed, along with a nurse for assistance.
"Doctors said that she was 98% dead and 2% alive. I had to stay with her in the hospital for twelve months, all while I was interviewing for a new job. But I told the doctors to keep fighting for her. Twelve months later, I didn't get the job. But I got my daughter."
Roman went on to share about how grateful he was that he found Twin Cities Habitat's Homeownership Program:
"It is a great program, and we think that more families in the community should participate."
Site Supervisor Melissa Steiner shared about her experience building the home, saying it was one of her favorite houses she has ever worked on. She was so excited the home was going to a family with a lot of kids, since she herself has many children. "I hope you love the home as much as my team and I did working on it," said Melissa.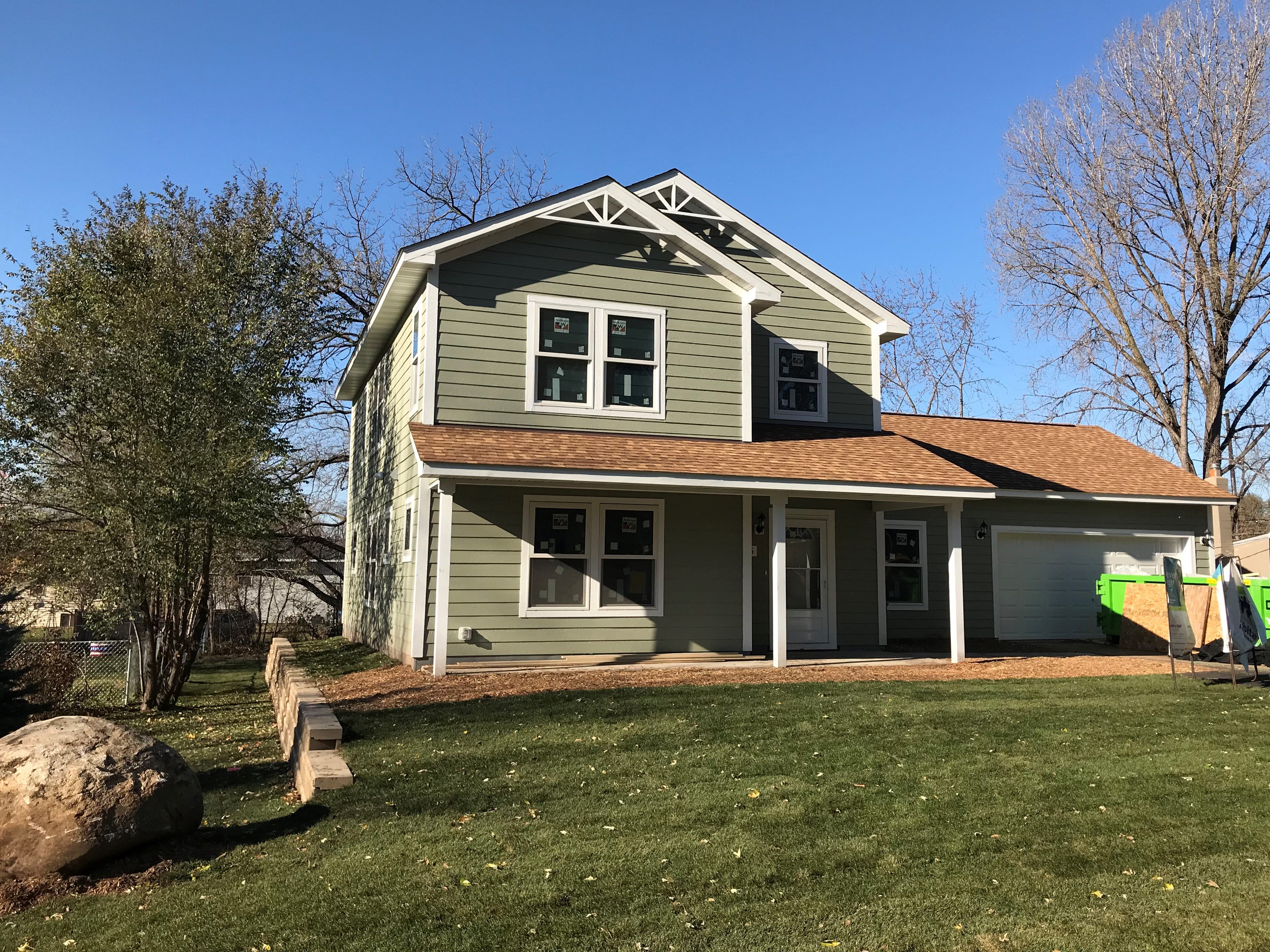 Cathy Lawrence, Vice President of Resource Development and Community Engagement, went on to share and reflect on the many pieces that needed to be in place to make this dream a reality. "When I was on my way to this dedication today, I saw that everything around me was in bloom. Then I thought about all it takes to make that happen. First the snow, then the sun and rain… it takes so much for flowers to blossom in full bloom just like it takes a lot of hands and a lot of love to build a home."
Every Habitat homebuyer has a story. Each story is unique and is layered with different complexities and challenges, but they all include moments of pure joy. Once you take the time to get to know these homeowners and then witness the excitement on their faces as they close on their homes, you will never forget them. We wish Roman, Madina, and their family nothing but the best as they move into their new home and begin their exciting new chapter as homeowners.