Guest blog by Meg Blyler,
Volunteer Coordinator and AmeriCorps Service Member
As Twin Cities Habitat continues to support our clients' homebuying journeys, our construction site staff and AmeriCorps members have returned to build sites in skeleton crews to finish the homes.
Construction staff are taking lots of precautions to stay safe on the build site, including maintaining distance between crew members and wearing fabric face masks, but we are running low on supplies. We believe it's crucial to reserve surgical and N-95 masks for our frontline workers, which is why we are wearing fabric masks.
We are looking for volunteers who can help make sure we have enough fabric masks to continue working on Habitat homes! If you've got some sewing skills and are looking for a way to support Habitat from home, you can make and donate fabric face masks for our staff to use!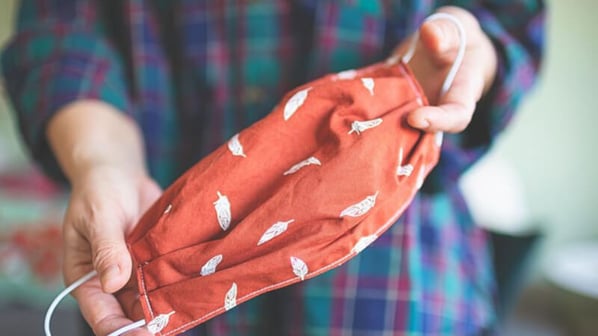 There is no one standard way to make a mask, but several hopsitals and organizations have published sewing instructions. Here are a few examples:
It is important to make masks out of material that is suited to filter particles from the air. Materials like 600-thread count cotton pillowcases or flannel pajamas can be double-layered to provide up to 60 percent filtration, roughly equivalent to that of a surgical mask. To test whether a fabric provides good filtration, try holding it up to a light source – the less light you can see through a fabric, the more likely it is to filter particles well. You can learn more about fabric choices for masks here.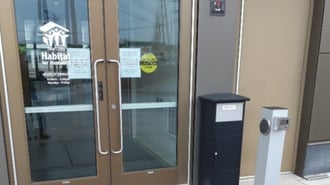 Deliver the mask: Please place the masks flat in a Ziploc-type bag. Include your name and email address and place it in the drop box located at the south entrance of our main office building at 1954 University Ave W, St. Paul off of Prior Ave N.
Mail the mask:
Twin Cities Habitat for Humanity
1954 University Ave W, St. Paul, MN 55104
Note: Please use United States Postal Service, as it is easier for our limited staff in the office to receive USPS mail than from other services, such as UPS.
Questions? Reach out to our volunteer coordinator at volunteer@tchabitat.org.