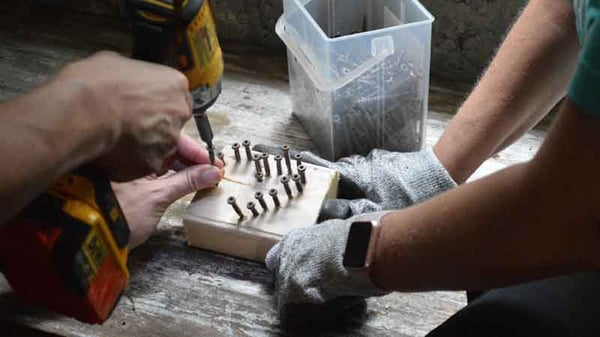 Whether you're completely new to Twin Cities Habitat or you're a longtime supporter looking for a new way to connect, there's always a way to help out. Depending on your skillset and what you want out of a volunteer experience, you could lend your talents to our various programs in a number of ways.
We are now scheduling volunteer opportunities on construction sites and at ReStore Outlets following strict safety protocols. All individual and group volunteers are required to watch a safety orientation video and agree to new COVID-19 safety guidelines to participate.
The following list provides some great ways to get involved and support the Twin Cities Habitat mission:
Volunteer With Us
We have plenty of ways for individual volunteers and groups to help us out on a homebuilding site, at our ReStore outlets, or in our main office (when it's open). See our Volunteer Page for more information about available volunteer opportunities.
Still not sure what role is right for you? Sign up for our volunteer emails to stay informed about future volunteerism, unique opportunities, and last-minute needs!
Make a Donation to The Mission
Other fun ways to connect and make a difference
If you're still not sure how you can help, or if you have a new idea or skill you want to share with us, email us at volunteer@tchabitat.org. However you can help, we appreciate it – and so do the Twin Cities families who partner with us to achieve safe, stable homeownership.