Every year, tens of thousands of volunteers help create brighter futures for local families with Twin Cities Habitat for Humanity. Our volunteers are young people, retirees, couples, families, friends, companies, and everyone in between!
Each volunteer brings a different set of skills, unique knowledge, and a willingness to serve their community—and many of them also come with questions. Over the years, we've heard plenty of misconceptions about becoming a Habitat volunteer, and we thought we'd address a few of the most common ones here.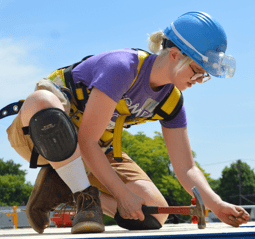 1. We're still building!
Twin Cities Habitat leadership and construction teams worked swiftly to create new safety protocols to bring volunteers back to our construction sites and ReStore outlets following the outbreak of the COVID-19 pandemic. If you are curious about the changes we've made to keep our programs running safely, you can reference our new policies.
2. Habitat builds year-round.
Habitat relies on volunteers to help build year-round. Our volunteer base can fluctuate with the seasons (especially here in Minnesota), but our winter work includes plenty of interior projects that don't stop when the temperature drops. In fact, our Winter Warriors program rewards groups specifically for volunteering in winter. The need for affordable housing doesn't slow down in winter—and neither do we!
3. You don't need any experience.
Our staff will teach you everything you need to know to be part of a successful volunteer home building, repair, or ReStore team. Have you never been on a construction site? No experience in retail? No problem! We're happy to have you, so just come excited and ready to learn. We'll take care of the rest.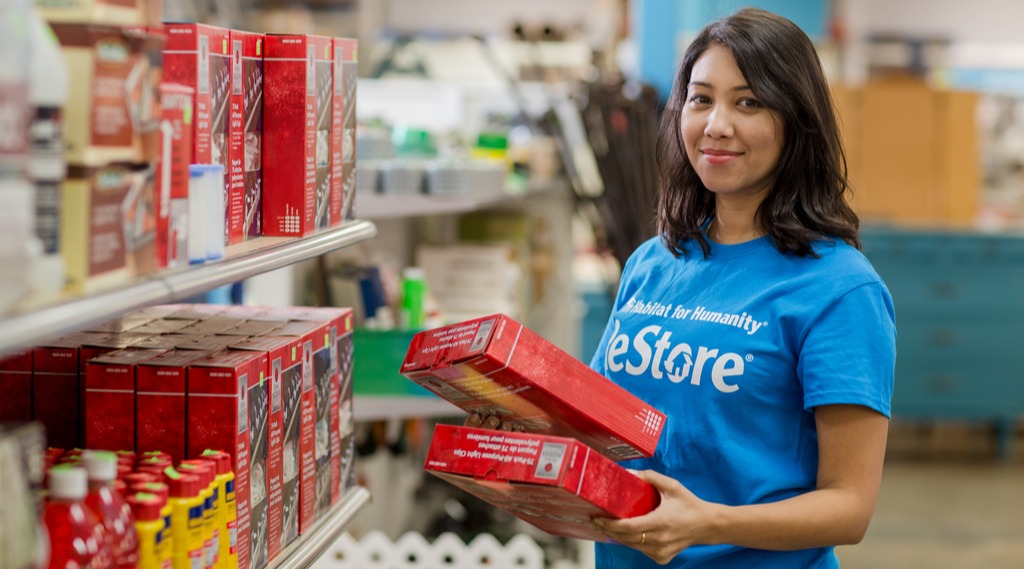 4. You can volunteer for one day, every week, or more.
At Twin Cities Habitat, you can set your own schedule. You can volunteer as little as one day on a construction site, or just a few hours at one of our ReStore Home Improvement Outlets. We'd love to have you back; volunteers who commit to regularly scheduled sessions get a sense of belonging and comfort in their roles (many even fill more than one role!), but we offer flexible opportunities to fit with our volunteers' schedules.
5. Habitat does much more than build homes.
Home construction and repair is a big part of what we do here at Twin Cities Habitat, but we help our community in many other ways—and we need volunteers from our community to make it all come together!
There are plenty of individual volunteering opportunities available with Twin Cities Habitat for Humanity, including one-time positions and ongoing positions!
6. Twin Cities Habitat works beyond Minneapolis and St. Paul.
We build homes across the seven-county Twin Cities metro region. Picture the area from Hugo to Farmington and from Chaska to Oak Park Heights—that's nearly 3 million people across nearly 3,000 square miles! The assumption that we're limited to the Twin Cities just isn't true. While we do serve communities in need across Minneapolis and St. Paul, the need for affordable housing extends much, much further than our backyard.
If you have questions about volunteering with Habitat, reach out to our Volunteer Coordinator at 612-305-7114 or volunteer@tchabitat.org. We can't wait to welcome you to our volunteer family!
---