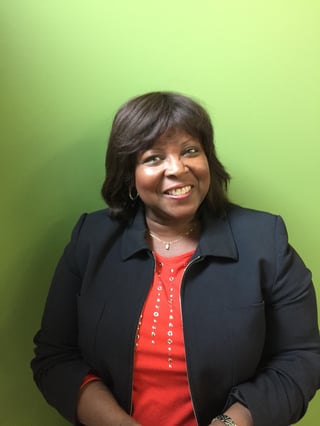 Unlike many of her peers, Linda Griffin knew what she wanted for her career at the young age of 14. At the time, she had been working at the local Phillis Wheatley Community Center in Minneapolis, and she was in charge with helping put on the yearly talent show. A judge from the talent show (who also happened to be a bank president) invited Linda to orchestrate the ice cream social event that was coming up at his bank. After helping with that event, Linda fell in love with the banking industry.
Since then, Linda attended the University of Minnesota, American Institute of Banking, Hennepin Technical College and spent many years in banking, including consumer, business, home mortgage, and investments of the financial services industries. During that time, she has experienced a wide range of emotions working with families who want to buy homes.
"On the one hand, it's very rewarding to be able to tell a family that they qualify to buy their dream home," Linda said. "But then I've also served in roles where you're working with families who are faced with losing their homes. It's a really emotional process and you just want to do all you can to help those families get on track financially, but you're so limited in what you can do."
Linda decided she wanted to pursue a role where she could use some of her skillset and background, but have the work be more focused on helping people. She saw a job posting for and Underwriting and Lending Associate contract position with Twin Cities Habitat, and applied.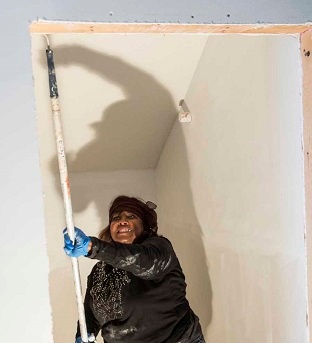 "The idea that I could assist families in pursuing their dream of owning a home and helping others keep their homes appealed to me," Linda said.
After the contract term ended, Linda applied for another role with Habitat's Homeownership Development team. She rejoined the Habitat team as the new Homebuying Liaison and Outreach Coordinator position, this time working directly with homebuyers as soon as they are accepted into the Homeownership program.
"I'm focused on getting families scheduled for their homeowner training classes and work with some families to help guide them on becoming income-qualified for the Homeownership program," Linda said.
Linda's role also involves getting families on track to complete their required program hours, where they might do anything from helping at our ReStores, to working alongside volunteers to help build their future home. She also serves as a liaison with the local community, making sure Habitat is connecting with community and businesses in the communities where our partner families live, work, and play.
"Linda is a great connector and relationship builder. Her commitment to the mission and family success is contagious. She works hard to support the partner families through their homebuying journey, and she celebrates with them at their Home Dedication. Linda is a joy to work with and brings great passion to this work," said Cristen Incitti, Senior Director of Programs & Services.
In her spare time, Linda helps run her two businesses (a commercial building and a 60-account vending business), and enjoys creating professional floral arrangements (something she continues to do for weddings, funerals, and other special occasions), and spending time with her family. She cherishes the time she gets to spend with her 13 siblings, and feels blessed to be able to work with other families and help set them up for long-term success as homeowners and community members.