This past Friday, Twin Cities Habitat for Humanity hosted a Summer Homeowner Potluck event at Como Picnic Pavilion in St. Paul. Nearly 142 people, both Habitat homeowners and A Brush with Kindness families, came together to celebrate their shared connection to Habitat for Humanity.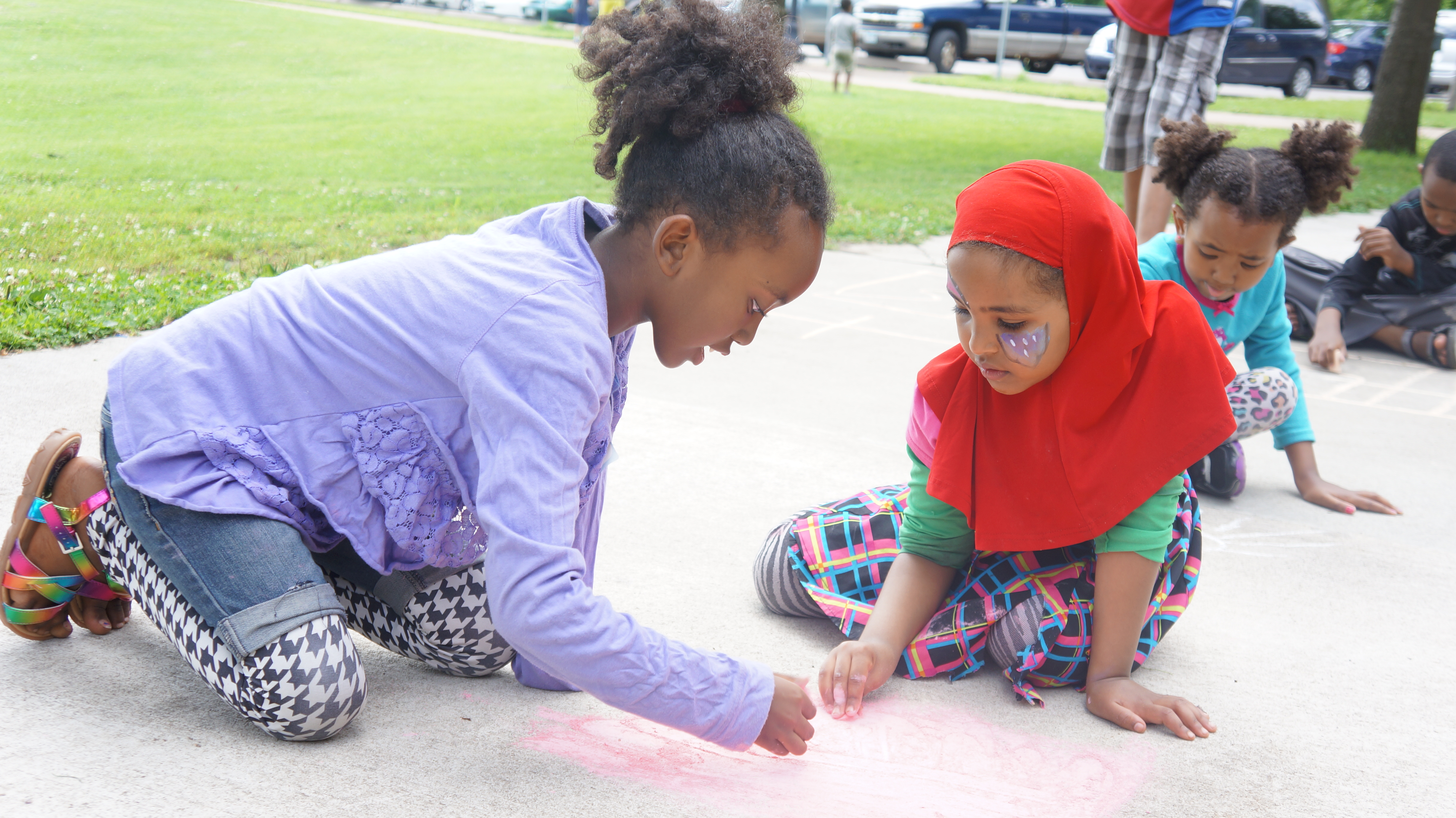 "Habitat's partnership with a family doesn't end when we sell them a home," said Khou Vang, Homeowner Training & Engagement Liaison at Twin Cities Habitat. "It maybe days, months, or even years since we've last seen a family who has closed. These homeowner events are held so we can continue building lasting relationships with the families who have now become part of communities we hope to continue building in."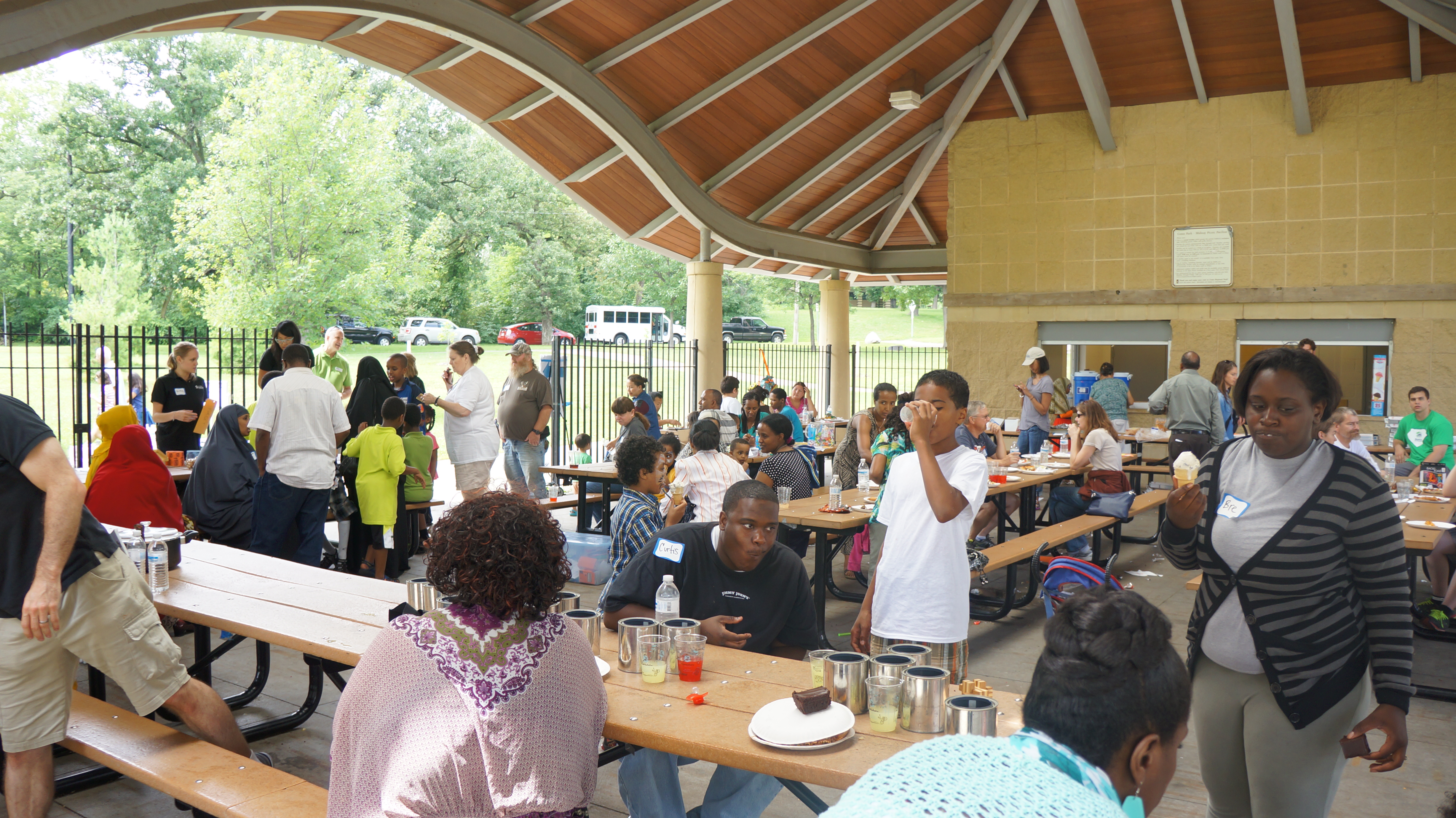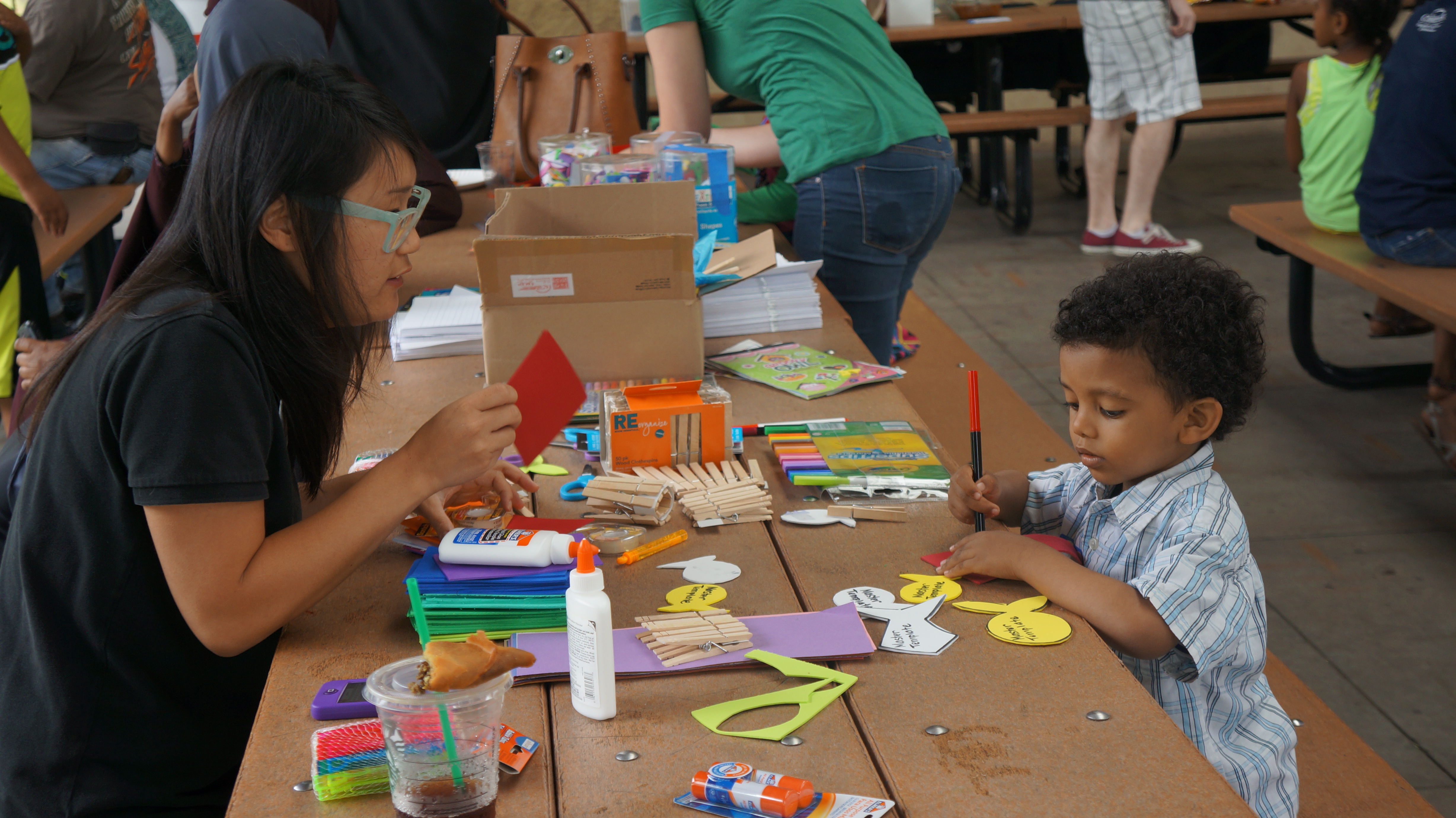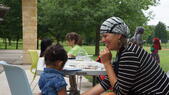 In addition to the tasty dishes shared by homeowners, attendees also enjoyed ice cream treats, face painting, a raffle, various games, and special arts and crafts activities.
"It's wonderful to see families come back to our Habitat events because you get a chance to catch up on what's been happening in each other lives," Khou remarked. "We're like a little community. We trade tips on home maintenance or gardening, families want to know what's going on at Habitat like our new building, and how they can help refer more families to our program. You can tell the families were as excited about being at the event as much as you were planning it."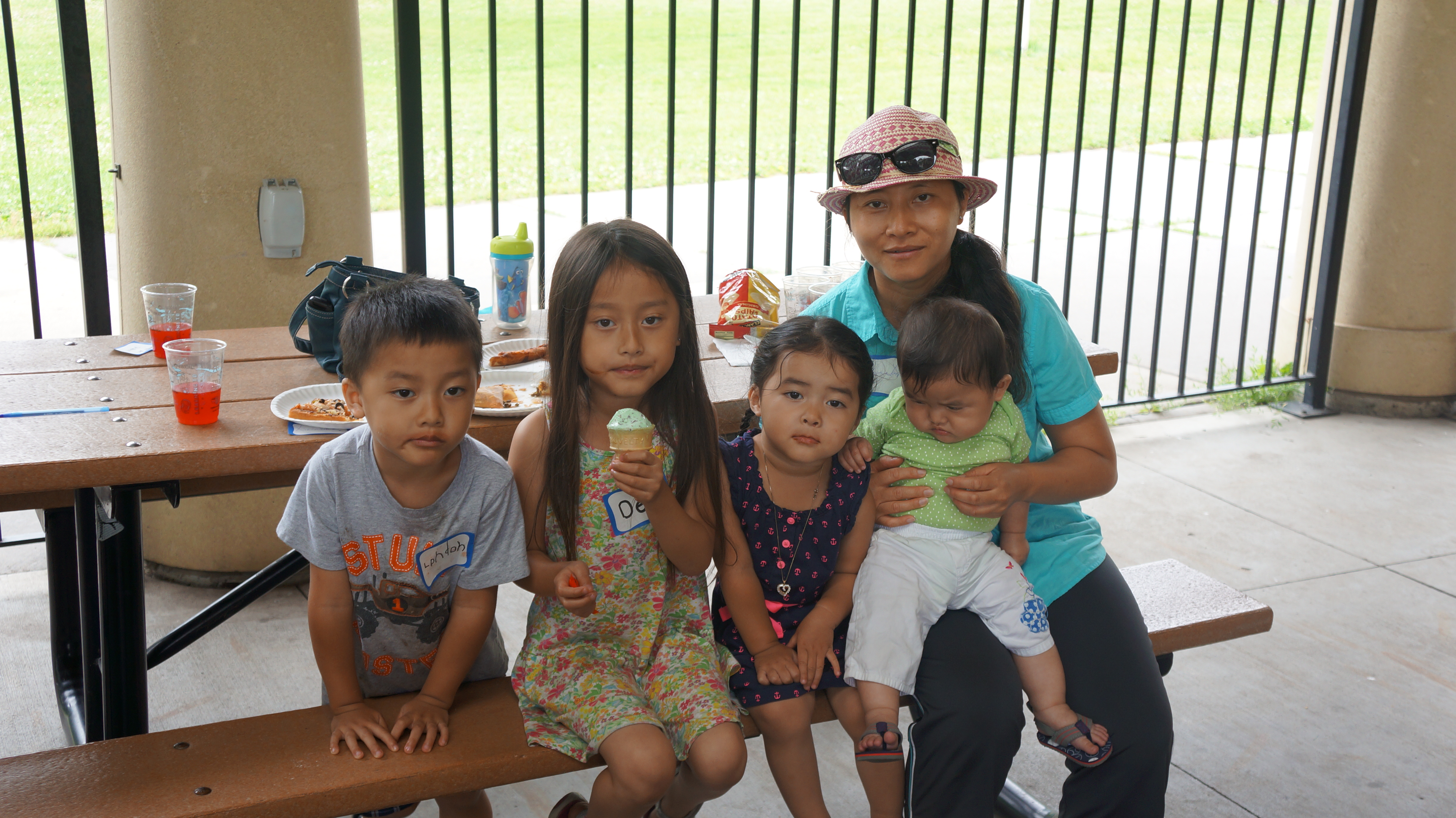 Twin Cities Habitat coordinates two homeowner events each year -one in the summer and one during the winter months - to bring homeowners together for fun, family-friendly event. Earlier this year, Habitat hosted a Homeowner Network Event at the Minnesota's Children Museum, which was a huge success and well-received by the families.
"These events are meaningful to all of our families," said Allie Berg, A Brush with Kindness Project Coordinator/Family Liaison at Twin Cities Habitat. "Those served through our A Brush with Kindness program enjoy the potluck because they can connect with other families served through the program, and the event provides an opportunity to share their knowledge and experiences in homeownership with both seasoned homeowners and new homebuyers. The families also enjoy re-connecting with the staff who helped them through the application process and with whom they worked alongside during their repair project."
We serve local Twin Cities families through our Homeownership, A Brush with Kindness, Mortgage Foreclosure Prevention and Veterans Initiative programs and services.