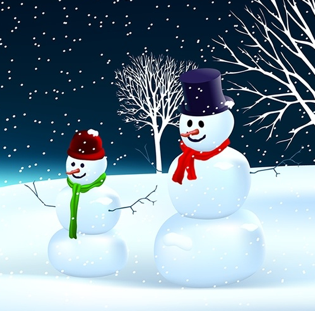 This time of year it's easy to forget that Christmas isn't the only holiday people celebrate. We're in the midst of Hannukah. Islam has many days of celebration like Eid, the celebration breaking the 30 days of fasting during Ramadan. The celebration of the New Year is huge among Korean, Hmong, Chinese and most other Asian communities. It would take a very long blog post to list every holiday and holy day celebrated by the people, communities, volunteers, and employees Twin Cities Habitat for Humanity serves.
Rather than trying to list them all, we've created a video that references just a few of them. We talked to a single mother who celebrates Christmas and a Jewish couple who shared how they celebrate all their holidays -- both of them helped by A Brush With Kindness. We also interviewed a Muslim mother who celebrates Eid and other Islamic holidays and a Korean father who celebrates Christmas, as well as traditional Korean holidays -- both of them own their own Habitat houses.
While working on the video, it struck me that everyone we talked to celebrated their holidays by gathering family, friends and neighbors. All of them shared a table, a meal, and a whole lot of joy.
We hope you learn a little. We also hope you find new inspiration in the special days you celebrate. We'd love to hear your stories.