Here at Habitat, we often talk about the great need for affordable housing in the Twin Cities. We talk about the impact on the economy, on the community and on the families we help. But who are these families?
On average, Twin Cities Habitat for Humanity homeownership partner families have a family size of five-to-six people, and have a household income of $38,000. They are health care professionals, transportation providers, airport workers, teachers and more. They are your neighbors, friends, colleagues and community members. Many of them are seeking higher education. Habitat for Humanity is an international organization, and a number of Twin Cities Habitat families have immigrated from around the world. (Click on the chart below to view the full size).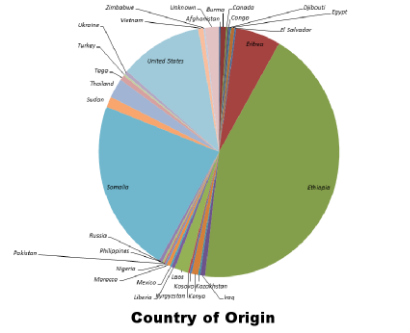 More than 1,200 families attend our Homeownership Explorations Sessions each year, and of these, 300 apply and qualify for a Habitat home. Twin Cities Habitat is able to build or rehab 50-60 homes each year, which means only 50-60 of the families that apply for Habitat's homeownership program will be matched to a Habitat home.
"I would say that the majority of families that we work with are grateful for the opportunity to buy their own home, and are hardworking and very goal-oriented," said Alice Melton, Family Services Outreach Senior Associate at Twin Cities Habitat for Humanity. "They are appreciative of and are serious about the trainings that we require, and are always eager to move into their new home."
Prior to working with Habitat, many of these families were living in substandard housing, battling issues such as mold, inadequate heating and cooling, fire hazards, overcrowding, crime, lack of affordability and pests. Some families come to Habitat because they cannot qualify for an interest-bearing conventional loan and large down payment. Others are first-time homebuyers in their family, and are not familiar with the process and commitment of becoming a homeowner.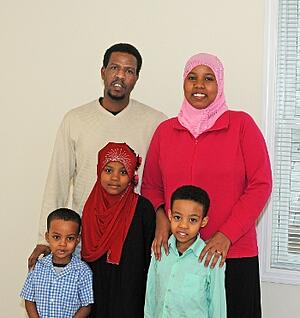 "Many of these families are seeking safe, stable homes to benefit their children," Alice shared. "The entire family takes pride in the home, and the parents are happy to have a home and solid foundation to pass onto their kids."
The families that are matched to a home must then complete eleven homeowner training courses and complete 300-500 sweat equity hours helping on Habitat build, rehab or repair projects or at the warehouse or ReStore. Habitat will work with families that aren't able to perform manual labor tasks, and provide additional opportunities to count as sweat equity. Once they move into their home, the family is then responsible for paying the 0% monthly mortgage to help build more homes.
"The dedication and work ethic of some of the families is awe-inspiring," said Alice. "One of our homeowners put in 500 hours of sweat equity in just five weeks! He would work nights, take a nap, and then go out and spend the day on a build site. Another of our homeowners has three jobs, working as a driver, a translator and providing elderly care. The families are truly willing to do whatever it takes to achieve their dream of homeownership."