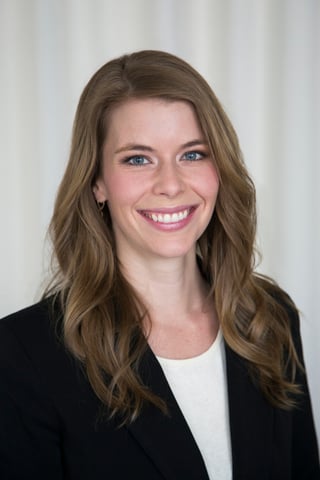 Allie Berg joined Twin Cities Habitat to find a way to put her faith into action, which just happens to be one of our core values. She started as a Faith Relations intern, and discovered a passion for working directly with families who partner with Twin Cities Habitat. Now, she oversees all of Twin Cities Habitat's outreach and intake processes, and families are front and center in her mind each day.
"I love taking systems apart and putting them back together in a more efficient, client-focused manner," Allie says. "We see results when families feel better about the process, and when they have better expectations about our programs and services."
Allie moved to the Twin Cities to be closer to her parents after graduating with a Masters in Interpersonal Communication from Marquette University, where she studied how faith communities use the power of stories to create and share their identities with others. She found the internship at Twin Cities Habitat, and before the internship was up she applied and was accepted for a coordinator role with A Brush with Kindness, our paint and repair program. She spent time revising the intake systems and data tracking to improve the customer experience and share the impact the program has on homeowners and communities. Now, she does that for all of the programs at Twin Cities Habitat.
"Until I got here, I didn't really realize how important it is to have a safe and stable place to live," Allie says. "Now I've learned that if you have that one piece figured out, all the other pieces can fall into place—like paying for education, food, health, everything."
Now, Allie is a homeowner herself, and has an even greater appreciation for the hurdles families must overcome in order to purchase and maintain their home.
"I have so much more support in my life than many of the homeowners who partner with us," Allie explains. When she recently discovered flooding in her basement, she had the flexibility to take off work and schedule a handyman, and the financial cushion to afford repairs and a sump pump. With home prices skyrocketing and wages stagnating, many families don't have the resources to take care of home problems when they arise, which is what A Brush with Kindness is here for.
"I look up to families who partner with us for the passion and bravery they have in the face of homeownership hurdles," Allie says. "They do whatever it takes to keep their families safe. Every day, families inspire me to be stronger, more positive, and confident that I am in the right place."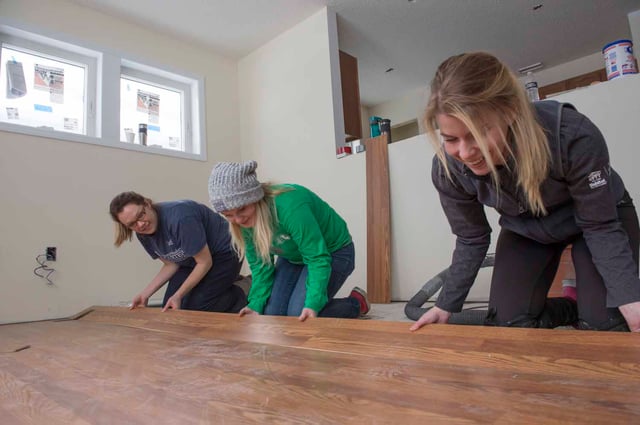 Allie's goal is to make Twin Cities Habitat's programs as accessible, equitable, and easy-to-use as possible. One example: Allie and her team are in the process of translating their intake materials into other languages, and providing interpretation services throughout the organization—something that will make the application process much easier for many families.
As Outreach Manager, Allie oversees the entire intake process for the Homeownership and A Brush With Kindness programs, including the upgrade to a more seamless web-based application process. And she oversees the outreach process, including new marketing efforts and building awareness about Habitat's programs throughout the Twin Cities.
"With Allie's leadership as our Programs & Services Outreach Manager, we will be able to create more transparency about our programs, increase awareness of our services, and more people will be able to buy a home and, in the long run, sustain affordable homeownership," says Cristen Incitti, Senior Director of Programs & Services.
Outside of work, Allie's loving everything about being a new homeowner—designing her interior space, planting gardens outside, antique shopping. She's a foodie, so she can dish out a great restaurant recommendation if you need one. Something that people might not know about Allie is that she's a certified horseback riding instructor. She rode horses avidly throughout high school and college. Becoming a homeowner has made it a little harder to find time to get back in the saddle, but she's still passionate about it.