By Lan Freitag
Twin Cities Habitat Staff Member
This post is part of our January Weekly Perspectives series, dedicated to sharing experiences Habitat employees have had learning more about homelessness, how it affects us, and how to effectively take action.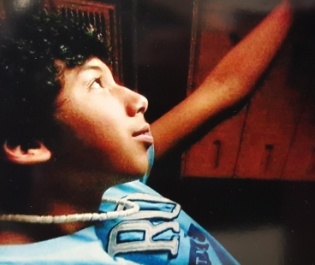 Recently, I was catching up with Sandra, a friend of mine that previously served as a homeless youth worker. During our conversation, she began telling me about one of her employees named Paul. When the 19-year-old was applying for a position at her restaurant, Sandra recognized the address that he used on the application as a local homeless youth shelter. Sandra quickly realized he was a good kid trying to find his way. She hired him as a dishwasher at her restaurant, and took him under her wing. She describes him as a "kind, eager to learn, and humble young man".
Sandra and Paul realized that Paul wouldn't be able to cash his checks because he didn't have a Minnesota - issued ID, which requires applicants to provide a permanent address. This was one of the first things Sandra and Paul did together. Their next task was to educate Paul on saving money for future goals and expenses. As a result, Paul began putting aside money every week in Sandra's office in preparation for purchasing his future home.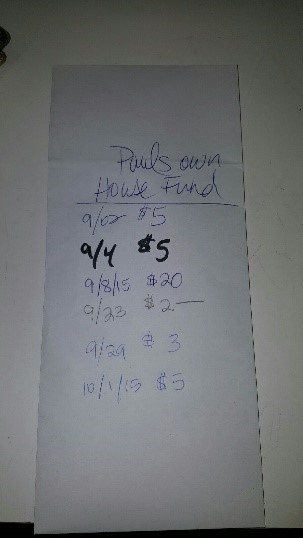 Tragically, Paul was violently shot to death the morning of Dec. 8, 2015. He was being robbed of his cell phone as he was waiting at a bus stop. The incident occurred at 7:00 a.m., shortly after Paul left the homeless shelter where he was staying, which closed at 6:00 a.m. – typical for local shelters. After Sandra shared Paul's story with me, she spoke the words that have haunted me ever since -- "…if he had stable housing, could this all have been avoided?"
Findings show that there are many others like Paul living in homeless shelters, nearly half (46%) of all homeless people are age 21 or younger.
Homeless youth struggle with numerous issues because of their age and lack of safe housing:
They are too young to obtain rental housing on their own
Without job experience or personal identification with a current address, they struggle to gain or improve upon their employment.
They have had little or no access to health care, mental health, legal support or social services.
Very often, their education is interrupted or curtailed.
That is why Twin Cities Habitat continues to work with other local organizations to push for resources to help provide programs and services across the housing spectrum.
Paul's life ended way too early. How could his life have been different if he had stable housing?