We continue to process the pain and hope of our nation's uprising for racial justice amid a global health crisis. You can see our recent statements on the uprising here, our COVID-19 web page here, and our Race & Housing resource center here. Expanding homeownership is a key component of racial equity and health, so our mission has never been more important—and we'll continue to share the stories of Habitat's work.
---
Guest Blog by Kevin Huynh, Policy & Advocacy Intern
On Monday, February 3, I entered the office for my first day as an Advocacy Intern with Twin Cities Habitat for Humanity. At this time, I was a senior at the University of Minnesota and found this opportunity through the Citizen's League Capitol Pathways program. I was excited to learn more about affordable housing and advocacy work during the legislative session.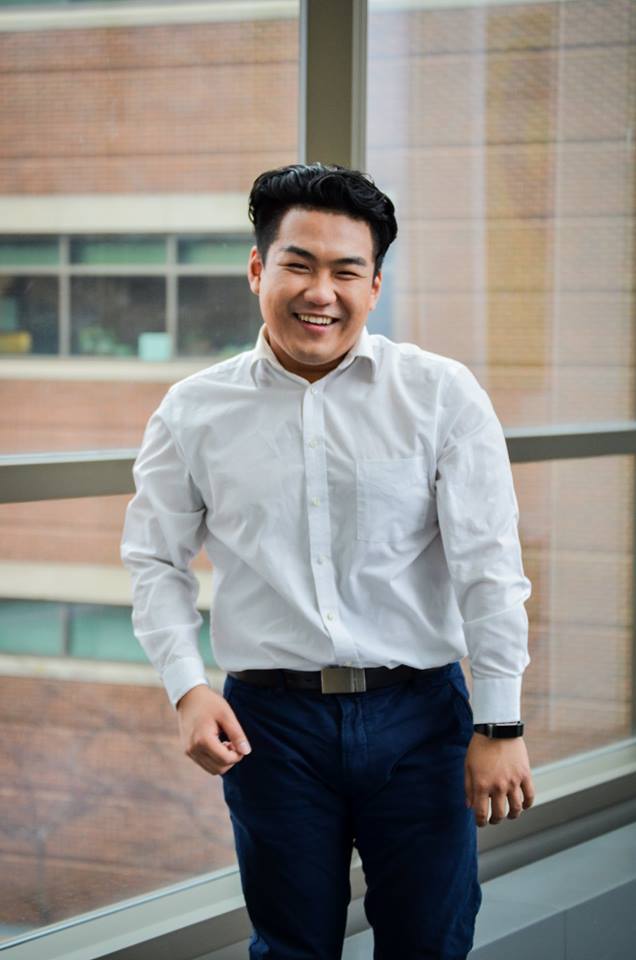 Kevin Huynh.
In my time at Habitat, I was able to advocate for housing assistance dollars through the Family Homeless Prevention and Assistance Program (FHPAP) and investments in infrastructure projects across the continuum of housing through a bonding bill. This was done through meetings with legislators, coalition work, and Virtual Hill Day.
Getting to know the senators and representatives was a fascinating experience. Because they are the lawmakers in positions of power, I wasn't sure how our interactions would be. I was surprised that most of them were approachable and I was inspired by the strong passion that legislators hold for the communities.
As Twin Cities Habitat is part of the Homes for All coalition, I was able to attend policy and communication meetings. It is inspiring that over 250 organizations have come together to support the advancement of housing stability for Minnesotans. Each committee utilizes people's strengths to advocate for a shared agenda that includes but is not limited to preventing homelessness, producing affordable rental homes, and preparing homebuyers. The best part of these meetings is seeing fellow Capitol Pathways interns at other organizations as well as alumni of the program.
Each year, Twin Cities Habitat holds a Habitat on the Hill event that brings all of our housing heroes and advocates together at the capitol to meet with legislators to discuss our legislative asks. I had the chance to help brainstorm the event and contribute new ideas to further improve the event. I also worked on materials and resources to guide the participants in meeting their legislators.
Unfortunately, COVID-19 prevented the event from taking place in person. Instead of gathering at the Capitol, we heard housing leaders emphasize the importance of affordable housing - virtually. Over 150 Housing Heroes attended an online webinar to learn how to advocate for affordable housing. After the event took place, I summarized a blog that can be found here.
Aside from these projects, I learned about the racial housing disparities throughout American history that remains today. Watching documentaries such as Jim Crow of the North and Briars in the Cotton Patch, I better understood the struggle for affordable and equitable housing specific to the Twin Cities and the role Habitat for Humanity serves across the United States.
Before my first day, Capitol Pathways provided training on how the legislature operates. Having experienced it first hand as a young person of color on the capitol complex, it motivated me to continue to advocate for housing as well as racial equity. Through this experience, I learned what advocacy looks like at the capitol and gained more knowledge regarding the housing continuum. Moving forward, I will continue to study the legislative system and advocate for a more equitable system.
As this internship comes to an end, I would like to appreciate the advocacy team, Greta Gaetz and Julia Hobart, and all other staff for supporting me during my time at Twin Cities Habitat. Thank you also to the Homes for All coalition, the legislators who continue to promote affordable housing, and all the wonderful connections I've gained through the Capitol Pathways program. I'm honored to be the first Capitol Pathways student to intern at Twin Cities Habitat for Humanity and I hope that the partnership remains constant.
To learn how you can take action for affordable homeownership, sign up for Advocacy Action Alerts.