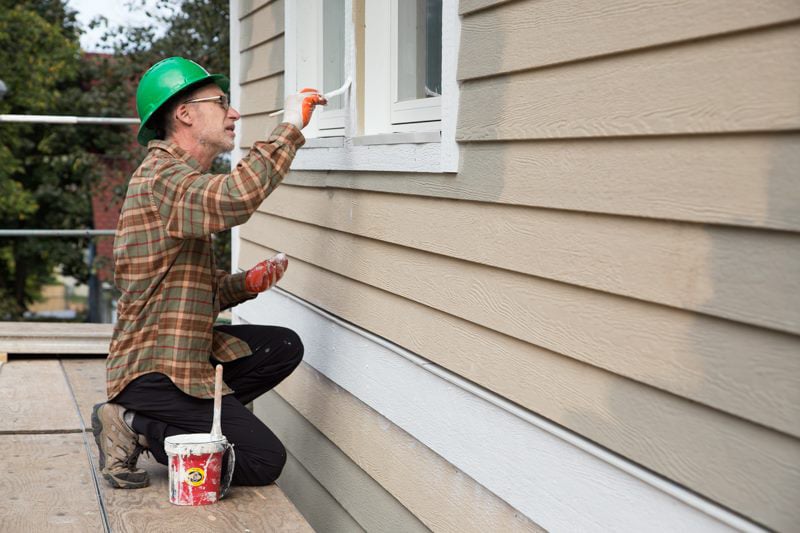 Today's housing market can be tough for first-time homebuyers. It's not uncommon to write five or six offers before getting one accepted and inventory in the first-time buyer's price range is even more difficult to land. Plus, if you're using a typical FHA loan, the home needs to be move-in ready. Any sign of work and you either have to negotiate with the sellers to complete it before closing or you must walk away and leave what may have been the perfect home for someone else.
Thankfully there is an amazing option available from TCHFH Lending, Inc. (Twin Cities Habitat's wholly-owned mortgage company) that allows you to take on some of those repairs, pay for them as part of your mortgage, and have the work done before you move in: The Habitat Rehab Mortgage.
A Unique Mortgage Option
"This is really a unicorn in the lending world," according to Community Loan Officer Jen LaCroix. "It's a big deal because there are very few options out there for first-time homebuyers hoping to buy a property that needs a little work."
The great thing for TCHFH Lending, Inc. clients is the program is rolled right into the pre-approval you have already done. If you're approved for a Habitat Mortgage*, you're approved for a Habitat Rehab Mortgage.
What Can You Do With The Money?
The type of work that can be done is focused on three main areas: roofs, HVAC, and hot water heaters. All three can be expensive undertakings when you're buying a home. For example, a new furnace with air conditioning can cost anywhere from $3,000 to $8,000. Roofs are even more expensive and can cost $5,000 to $15,000 depending on the square footage, so it's a major potential investment in the home.
How Does It Work?
The application process is identical to the process for a Habitat Mortgage. The big difference is that after you find the perfect home and get it under contract, you let your loan officer know you might need to use the rehab option. They will make sure the home inspection team knows to prepare estimates while they're inspecting the home.
"We work hand-in-hand with the homebuilding team during this process," said Jen. "Once we get the estimates, I'll sit down and share them with the homebuyer to make sure they understand it and are comfortable moving forward with the project."
The cost of the work is then added to your mortgage, so the final price does need to fit inside the amount you are pre-approved for. Here's an example of what it might look like:
Purchase Price: $225,000
Roof Replacement: $10,000
Hot Water Heater: $1,000
Total Mortgage: $236,000
If you're pre-approved up to $236,000 in this example, you're golden! But what if the house doesn't appraise at that higher number?
"We actually order 2 appraisals," Jen explains. "One is an as-is appraisal and the other takes the repairs into consideration. We can then go up to 110% of the after-improvement value to get the work done." That means the value of all the mortgages (first mortgage plus any subordinate mortgages that cover the purchase price plus rehab) can add up to 110% of the value of the rehabbed property.
Who Does The Work?
The Twin Cities Habitat for Humanity Homebuilding team completes the work after you have purchased the home, so unlike a traditional closing where you can move in that day, you'll need some patience while they make the repairs. Jen recommends planning on 90 days to get the work done. Unfortunately, nobody can live in the home while the work is happening, so you will have plenty of time to give notice to your landlord and line up moving help.
Jen says with inventory so low, this program can really be a difference-maker for TCHFH Lending, Inc. clients. "This really does help address the affordability gap between what first-time homebuyers can afford and what's on the market here in the seven-county metro area right now."
*Habitat mortgages are provided by TCHFH Lending, Inc., a wholly-owned nonprofit subsidiary of Twin Cities Habitat for Humanity.