Deirdre Haj and her husband Joseph were no strangers to Habitat ReStores when they moved to Minnesota from North Carolina. Deirdre served on the board of The Rotary Club of Durham, and Habitat for Humanity was one of the charities the local rotary supported. After purchasing their home in the Twin Cities, the couple knew just what they wanted to do with the leftover materials from their kitchen project.
"We knew we wanted to re-do the kitchen pretty quickly once we moved here," Deirdre explained. "It was beautiful stuff, it just wasn't our stuff. We literally planned to gut the entire space."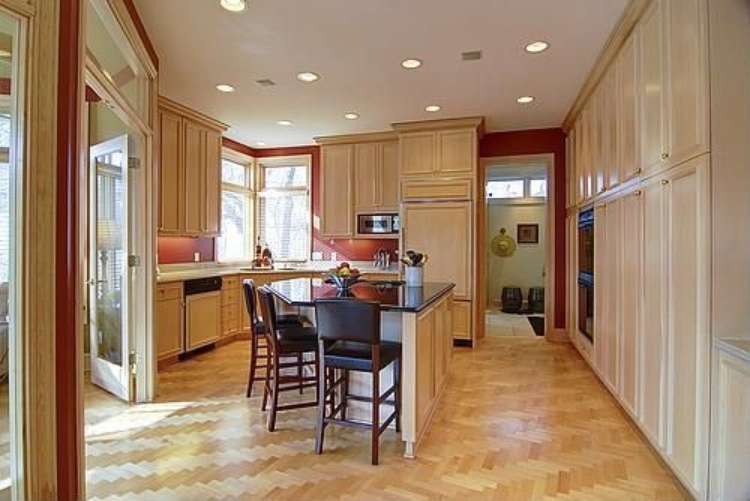 Not wanting anything to go to waste, the Haj's were determined to donate the full kitchen to the Twin Cities Habitat ReStore, and set to work to find a contractor up to the task.
"It's extra labor to take them out carefully," Deirdre said. "We didn't have to rent a dumpster, and we felt much better that they [the cabinets] would find good homes."
Once the cabinets were professionally removed, the couple scheduled them for pickup, and ReStore Operations Manager, Pete O'Keefe, arrived to load the large donation.
After the kitchen was reassembled at ReStore, it sold in record time. Money from the sale of the kitchen set helped to fund the building of Habitat homes—and that's something that Deirdre feels good about.
"It's so easy to make a donation, and you can give back in a meaningful way," Deirdre said. "There are also other people that want to renovate and we should be reusing things."
The Twin Cities ReStore is open from Tuesday through Friday (10 a.m. - 6 p.m.) and Saturdays (10 a.m. - 4 p.m.). Donations can be dropped off at the New Brighton store during business hours, keeping in mind that the donation door closes one hour prior to store closing. Those planning to donate large items, or donate multiple items may want to schedule a donation pickup.
"Once you've made a donation, and you see someone's life change—you would never throw that stuff out," Deirdre said. "There are people that don't have the security of a home, and it can make all the difference in a person's life. A donation has an enormous impact. You're literally changing someone's life. That's pretty profound."
*Photo used with permission.