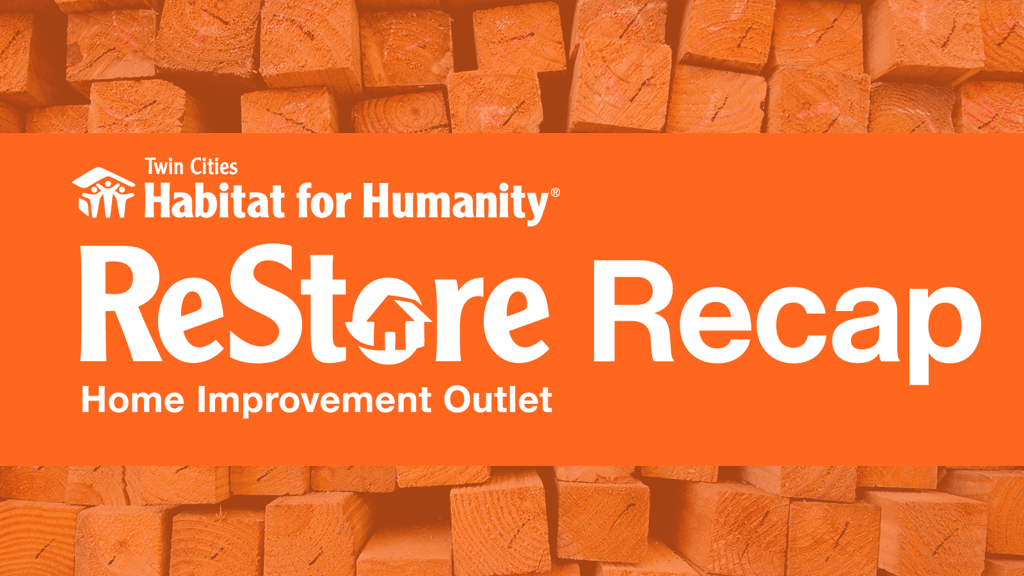 Finding items for your next DIY project is easy at the ReStore. Here are some highlights we recently shared that can help jump-start your next home improvement project while supporting our community.


Where to Start with DIY Home Improvement Projects
Who says you need heavy equipment and thousands of dollars to make home improvements? If you're new to DIY projects, it's important to understand that you can make some noticeable changes without knocking down walls or replacing appliances. In fact, many DIY home improvement projects cost less than 50 bucks.
House numbers, paint, electrical, lighting and more
Meet Jan Hagerman: Assistant ReStore Manager and Resident DIY Expert
Do you recognize that face? Maybe you've seen her at the State Fair? Or was it on her regular DIY Friday segment on WCCO? You could've spotted Jan Hagerman in either of those places, or where she spends quite a bit of her time—at the Twin Cities Habitat for Humanity ReStore in New Brighton where she's the Assistant Store Manager.
The numbers are in... and we're making an impact!
Each year, ReStore donors, shoppers, and volunteers make an incredible impact on Twin Cities Habitat for Humanity's mission—and this year was no different.
From July 1, 2016 – June 30, 2017 we received 14,000 donations from individuals and businesses in the local community, and had over 48,000 shoppers make purchases at our Minneapolis and New Brighton stores. We also had 4,100 volunteers lend a hand receiving donations, cashiering, helping to stock our shelves, and sorting and pricing materials.
Read more about your impact in our community

Many Hands, One Goal at ReStore
Ask a regular volunteer at Twin Cities Habitat for Humanity ReStores what volunteering is like, and at some point, they'll probably tell you it's like being part of a big family with a common mission. Everyone has a different role to play—whether that's organizing volunteers, pricing merchandise, or making sure everything looks good on the floor. And every seemingly little action adds up in a big way: in the last year, revenue from the ReStores helped sponsor the building of six Habitat homes.
Volunteers and supporting the mission of Twin Cities Habitat for Humanity

Interested in seeing ReStore stories like this as they are published? Subscribe to the ReStoration Corner blog!