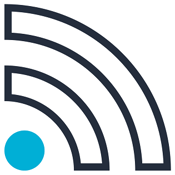 As many of you know, we launched a new blog featuring our ReStore stories, projects, staff, volunteers, and events. In order to make sure you still receive the highlights of what's happening at our ReStores, we publish a "ReStore Recap", in order to give you an overview of all the great posts being published over at The ReStoration Corner.
This week's recap includes fun DIY craft ideas, a guide to shopping for a used refrigerator, and some insights on the benefits of small business donations. One of our volunteers, Hope, was also featured in a recent post!
Guide to Buying Used Appliances: Refrigerator [Video]
In this video, the ReStore's Jan Hagerman walks you through what you should look for when you're buying a gently used refrigerator.
Donating Products to ReStores Easy and Beneficial for Small Businesses
Learn how local businesses are contributing to the overall good of the community by being socially responsible through partnerships with the Habitat for Humanity ReStores.
Fun DIY Crafts: Shutter Shelf [Video]
The ReStore's resident DIYer, Jan Hagerman is back in another great video! Get ready to learn how to make functional and customized shelves for your home using shutters and other materials you can find at our ReStores.
Fun DIY Crafts: Fairy Light Globe [Video]
In this video, Jan walks you through creating Fairy Light Globes—a perfect addition to an outdoor space, or a fun accent for the holidays!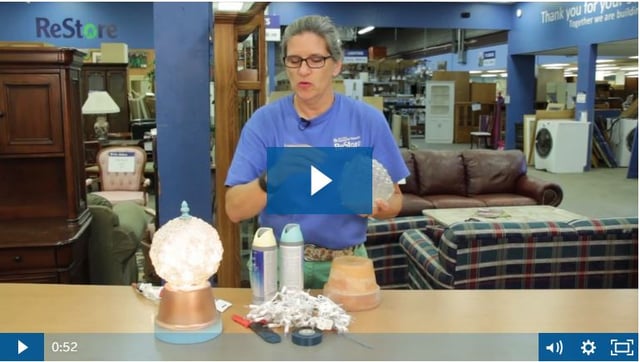 So how do you stay in-the-know with all things ReStore, but still get all of our great Habitat content delivered to your inbox? You have a few options:
Do Nothing.
If you're already a subscriber to the Building Community Blog, we will still feature a ReStore Recap each month, so you can still have an inside look at all the fun things happening at our ReStores!
Subscribe to The ReStoration Corner blog.
If you'd like to be notified the instant a new article or video goes up on The ReStoration Corner blog, you can update your subscription preferences.
If you have fun ideas or DIY questions for the ReStore team, be sure to add them in the comments below. We may feature your question (and an answer!) in a future ReStoration Corner blog post!