In December the Washington Post published an article about billionaire couple Cari Tuna and Dustin Moskovitz and their approach to philanthropy. The way they choose to donate has been described as effective altruism focusing on evidence and reason to decide which organization can do the most good.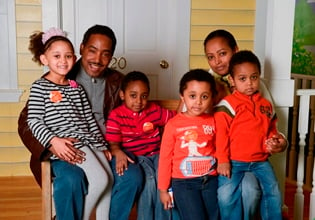 With billions of dollars to put toward a cause, Tuna and Moskovitz wanted to tackle worldwide issues like biosecurity, natural disasters, malaria and climate change. Although the problems they wanted to address were complicated, their thought process was simple. Can this be solved in the short-term and long-term? And how effective is the organization at fulfilling its mission?
Tuna and Moskovitz's story and similar stories of couples and individuals donating millions and even billions are part of a culture of inspired philanthropy- doing what you can to make a difference. Knowing not everyone has the potential to make donations of this size, every type of donor can become part of an organization's story by doing what they can. For instance, individuals give nearly seven times more than foundations annually, which means everyone can make a difference.
Using effective altruism when making a monetary gift comes down to using the heart to feel empathy for those in our world and our head to use reason to help us see there are people like us who deserve a quality life. Tuna and Moskovitz hired a team of researchers to comb through scientific data on each of the areas of international aid to make their donation decision. For the rest of us, we can practice inspired philanthropy in our community and with a similar thought process.
To take the approach of evaluating an organization on its ability to remedy problems facing our community in the short and long term, we see Habitat helping families into safe housing. The short term benefit is improved living conditions. The long term benefit comes when families can begin to save money for their children's education because they pay an affordable mortgage instead of high rent. The homes built are energy-efficient to ensure long-term affordability and improved air quality.
To be considered effective according to Tuna and Moskovitz's philosophy, the work of a non-profit must be backed by academic research. To look closer at the effectiveness of Habitat for Humanity, research shows our housing environment can have a negative impact on our health. Inadequate housing leads to a myriad of health issues and an increase of health care costs.
Twin Cities Habitat has served nearly 1,000 families by helping them purchase a home since its foundation in 1985. Fifty-five homes are built each year and 125 more are repaired though A Brush with Kindness. The result is more Minnesotans with stable housing and a stronger foundation for a better future.
If you have been thinking about how to leave your own legacy as a donor and want to partner with an organization dedicated to helping families in the Twin Cities, consider looking into our planned giving options. Regardless of income level, planned gifts to Twin Cities Habitat for Humanity benefit our community as a whole by ensuring safe housing for our partner families. Contact Us!