One of the challenges as we age is staying connected to family, friends and community. According to the Bipartisan Center on Senior Health and Housing Task Force: One of the most important public health findings over the last two decades has been that there are a number of factors, beyond medical care, that influence health status and contribute to premature mortality.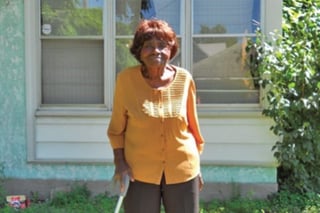 Social circumstances and the physical environment (particularly the home) are among the factors that have the greatest impact an individual's health. Housing takes on an even greater importance as we age since we typically spend more and more time at home as we grow older. The home is also increasingly being seen as a potential site of care for seniors to receive health and wellness service.
Many aging homeowners in our communities live in the homes where they have raised their families. They love their homes where memories of family celebrations and milestones run deep. Older homeowners have deep connections to their communities. They know where the important places are and how to get to them. They may have neighbors who visit them regularly or just stop by to watch out for them. Their homes and neighborhoods are places of familiarity that bring comfort and joy to their lives.
However, there also can be challenges that hinder a person's ability to stay in their home. Daily routines of life can become more difficult; things like carrying the laundry to the basement and climbing stairs to reach a bedroom or bath. Navigating an uneven walkway or through dim lighting can become a hazard as physical abilities become compromised. Also, many aging adults live alone and begin to lose social connections either because friends and family have moved, passed or they themselves have become more homebound due to illness or injury.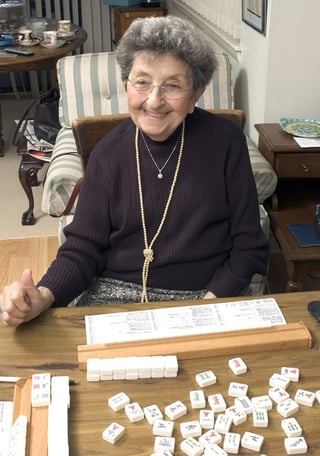 For those who are caregivers to aging family and friends, it can be difficult to assess how a home might be working for someone and what the options are to make their lives easier and safer at home. Maybe you know a family member or friend that is in a similar home situation? As the large Baby Boom generation continues to age (the oldest Baby Boomer turns 70 this year!) decisions and solutions concerning where they will live out their lives will become a huge issue for our communities to address.
It is this growing housing crisis that is driving Twin Cities Habitat to research and develop a new innovative that will help aging homeowners modify their homes, increase social connections and partner with other in-home providers to bring more services necessary to allow someone to stay in their home as long as possible. We will be building on the success we've had partnering with older low-income homeowners on repair projects through the A Brush with Kindness program.
If you would like to be involved or find out more information concerning our age in place work, please contact program developer Pat Lund at pat.lund@tchabitat.org. Early in 2017, we will begin informational sessions on our research findings, program development, and opportunities to get involved.